Ravenswood Sculpture Garden
SSA #31, managed by the Greater Ravenswood Chamber of Commerce (GRCC), received an impressive amount of entries for consideration for a proposed Ravenswood Sculpture Garden! The GRCC deeply thanks all the artists who submitted their work for consideration. The list of entries was carefully curated and has been narrowed down to the final sculpture selections.
Keep your eyes on the website and sign up for the weekly Ravenswood News emails to get updates on which sculptures were chosen for the first round of the Ravenswood Sculpture Garden.
If you have any questions, feel free to reach out to GRCC Project Manager Amy Czarkowski at amy@ravenswoodchicago.org
Past Projects
GRCC and SSA #31 have brought a number of permanent and temporary public art projects to Ravenswood, including murals, sculptures, textile installations and other creative works of art.
On View in Ravenswood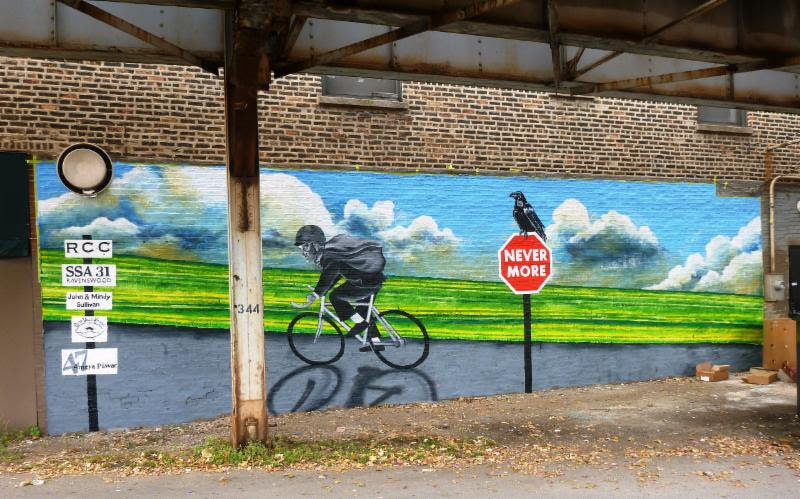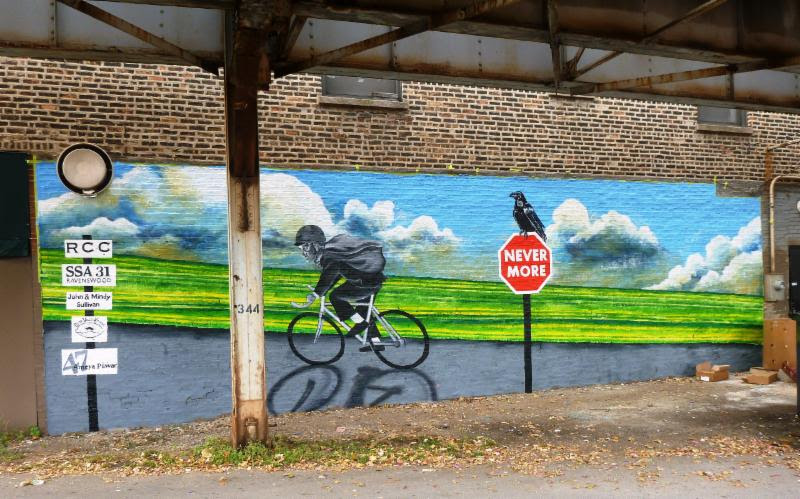 In 2014, SSA #31 and the Ravenswood Community Council partnered with then 47th Ward Alderman Ameya Pawar and Lillstreet Art Center on a joint venture combining the SSA's graffiti removal and beautification initiatives and the alderman's mural initiative. The above mural by Chicago artist Yolanda Pilch is located at River Valley Market and was dedicated in late 2014. This collaboration between public and private institutions succeeded in bringing a new work of public art to Ravenswood while also serving as a graffiti deterrent on a wall that had been defaced more times than any other in the 47th Ward. As of December 2020, this mural has succeeded in brightening up Wilson Avenue and discouraging new incidents of graffiti.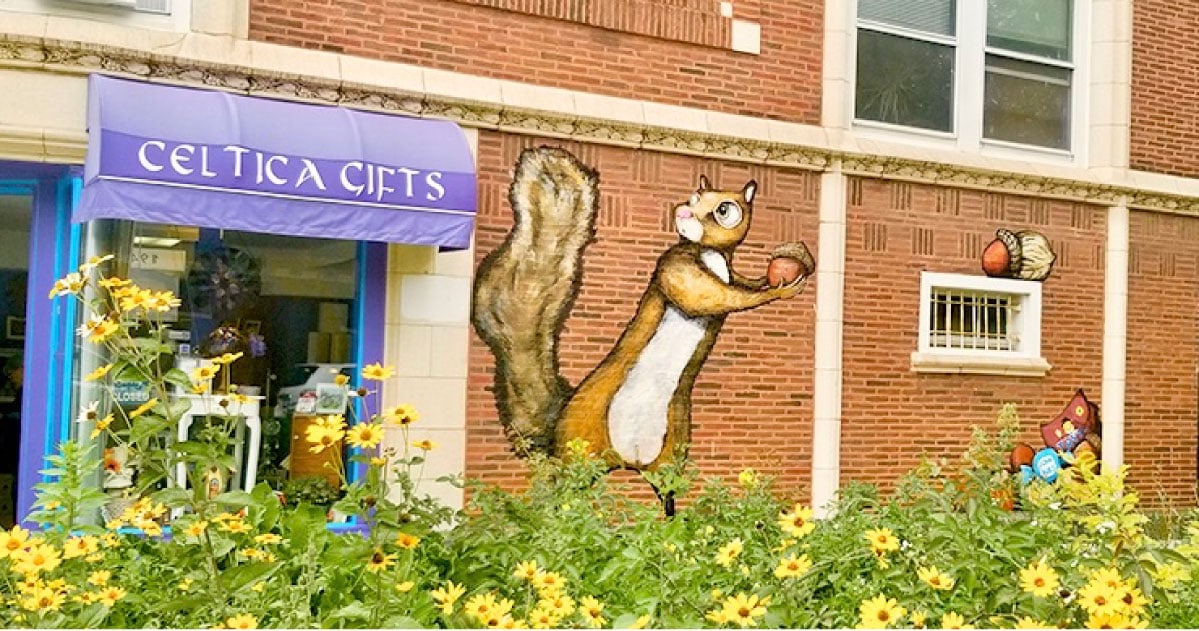 On the side of Celtica Gifts, which is at the corner of Montrose & Winchester, we commissioned artist John Airo to develop a site-specific mural that would bring beauty into the neighborhood. As he was developing this piece, entitled "A Squirrel Named Penelope," John popped in to Celtica, loved it, and began working to incorporate the spirit of this local business into the mural. Hence, the critter has "squirreled away" a bag of Taytos, the original Irish crisp. This mural was dedicated in 2019, the first of two new murals installed on Montrose Avenue that year.
---
Are you a property owner interested in installing public art or murals on a blank wall? Contact Us!