About the Artist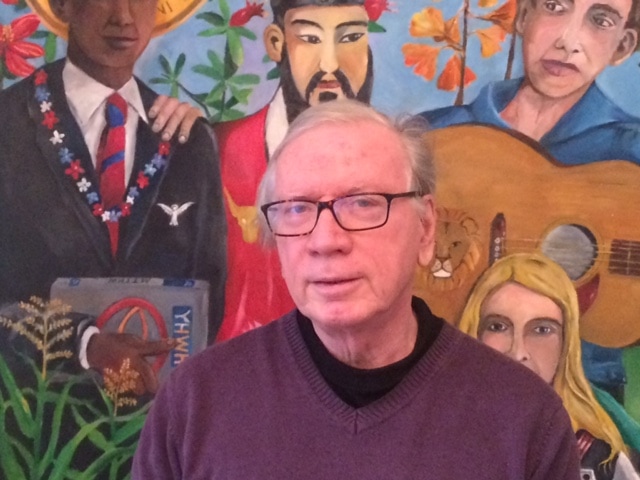 A retired high school mathematics teacher, I have been making art since my late teens. Paper cuts, oil paintings, wood carvings, and collages are my favorite media in which to work; my themes tend to revolve around dreams, myths and stories, and our connections to nature.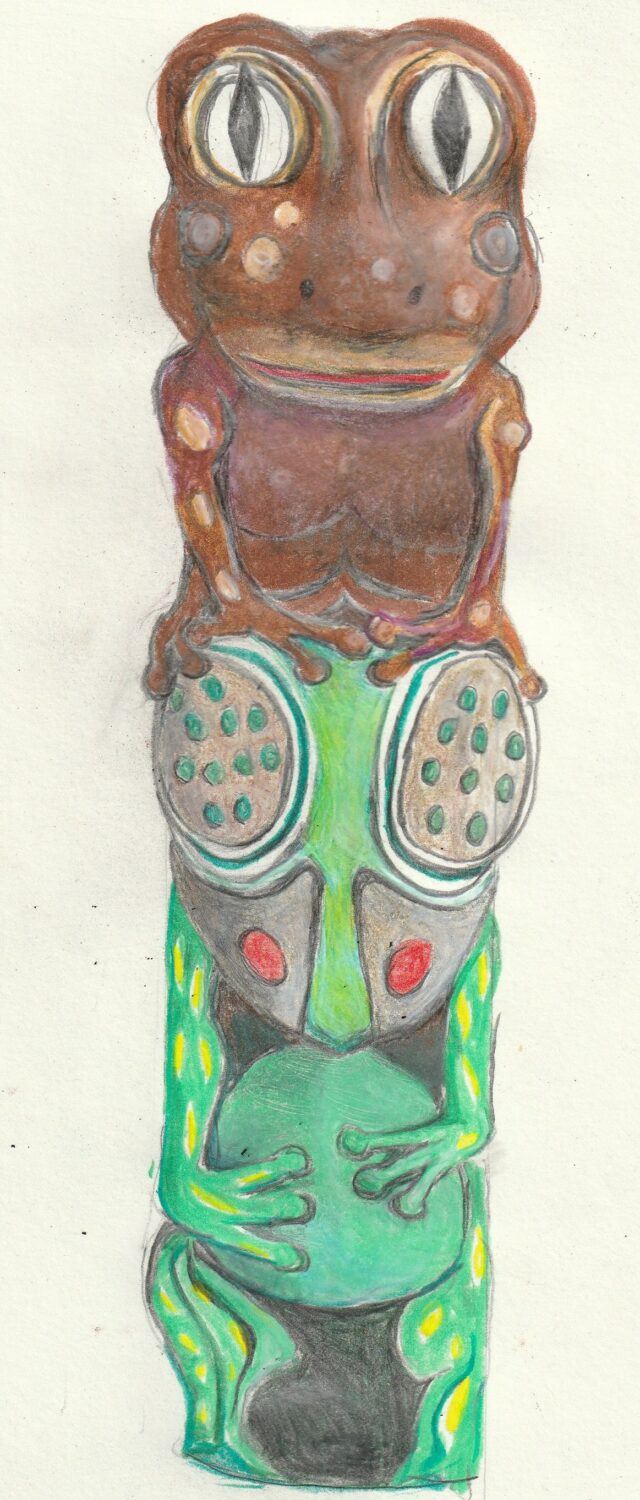 Project Details
"Frog & Toad" was commissioned and installed as a part of the debut of the Ravenswood Sculpture Garden in 2021.
"I was thinking about Frog and Toad, because it was a book series I read to my daughter, and I found it quite fun and wonderful. The bliss of simplicity and friendship. The fact that my daughter was pregnant at the time I proposed this sculpture made "Frog & Toad" resonate with the idea of a new grandchild and hope for this troubled world. But beyond that, nature has always been a major theme in my art. Nature and dreams.
When I was a youngster, I loved reading, and looking at the Golden Nature Series by Herbert S. Zim, PhD. Spending time in nature is a way to 'retune my wings' to the transcendent – apart from this world of rulers and clocks, spreadsheets and icy and impersonal algorithms. I still have the "Golden Guide to Reptiles and Amphibians" from this series on my bookshelf along with other nature guides, and I no doubt referred to it while designing my stylized carving of a frog and a toad. True friendship, nature, and new births. What is worth celebrating more than this? The yesterdays still with us, the present, and the future generations just stirring." – Bill Carroll
Sponsors: Ravenswood Community Council, Greater Ravenswood Chamber of Commerce, Special Service Area #31