Local Breweries Highlight a Dynamic Community of Small Businesses and Creative Industry in Ravenswood
Known to Chicagoans as "Malt Row", the Ravenswood Industrial Corridor and surrounding area has earned its reputation as "Chicago's most diverse beer destination." Whether you're looking for a German-style lager, barrel-aged Barleywine, or a spontaneously fermented saison, you'll find it on Malt Row. Not a hop head? The corridor is also home to KOVAL, Chicago's first (legal) post-prohibition distillery, and VIN312 Winery.
Explore Malt Row
From Craft Beer to Artisan Spirits: Encouraging Cultural Ferment through Local Events and Programs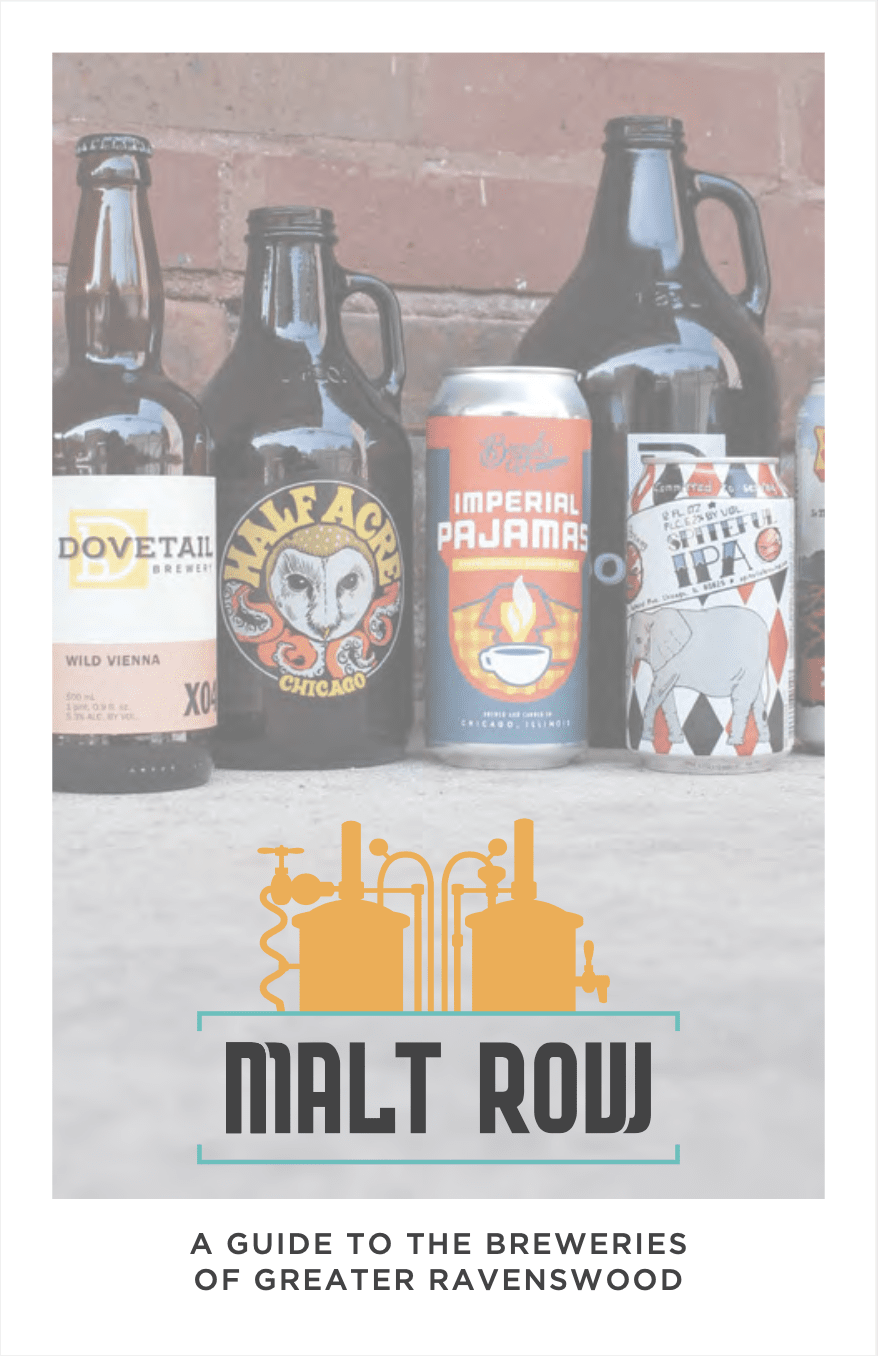 In 2017, GRCC kicked off Illinois Craft Beer Week with the announcement of Malt Row. We also released our first guidebook, profiling our neighborhood's breweries, taprooms, and restaurants. Since the launch, there has been a significant increase in collaborations within the craft beverage community and also between the brewers and local businesses.
As part of our commitment to connecting Malt Row with Ravenswood small businesses, we've developed a variety of programs, events, and campaigns that highlight the flavors of Ravenswood. Whether we're connecting art galleries with the brewers for openings, organizing tap takeovers, coordinating collaborative brew days, or planning summer street festivals, we hope to encourage more visitors to explore all that Malt Row has to offer.
Ravenswood On Tap: Beer List & Special Tappings

Ravenswood On Tap's 2023 beer list showcases iconic brews, taproom favorites, seasonal releases, and timed special tappings. Read more "Ravenswood On Tap: Beer List & Special Tappings"
Community of Makers
Along the Metra tracks that cut through Ravenswood Avenue you'll find dozens of beautiful, massive industrial buildings. Some are home to metalworkers, manufacturers, commercial bakeries, and artist studios. Outside, the greenway along the tracks grass is lined with trees, community gardens, sculptures, and picnic spaces.
The Ravenswood Corridor and surrounding area is home to some of Chicago's best and most unique craft beer options. Once a turn-of-the-century hub for industry, this stretch of road is now a mosaic of creative businesses and artisans intertwined into a uniquely residential backdrop.

Jack Muldowney of hopculture.com
The corridor intersects with Montrose Avenue, a trendy commercial district that's home to a vibrant mix of cafes, taverns, boutiques, and restaurants. Sidewalk patios and murals dot the street, which includes art studios, gift shops, and a home brew supply store.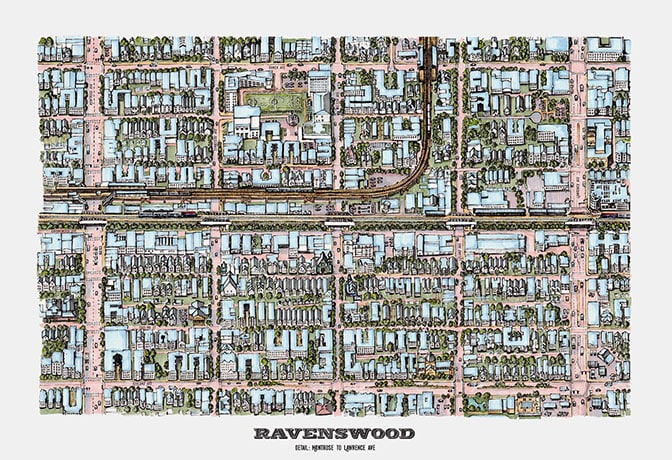 The CTA's Brown Line train rattles overhead and the new Metra Station at Lawrence Avenue is bustling; both function as portals from busier, grayer places to scenic Ravenswood.
The Industrial Corridor stretches north of Foster Avenue, into Bowmanville. Hidden in this quiet residential community is Tempel Steel's enormous campus, and another stretch of industrial buildings along Wolcott and Balmoral. Here again, the corridor is surrounded with community gardens, murals, and mosaic installations. Nearby on Foster and Damen Avenues, you'll find cafes, pizza parlors, taquerias, and beautiful Winnemac Park.
Perfect Conditions for the Craft Beer Boom
Over the last decade, a constantly growing and evolving community of craft beverage producers has thrived here in Ravenswood. The combination of available facilities, necessary zoning and infrastructure, city resources, access to public transit, and thirsty residential community are ideal conditions for emerging breweries.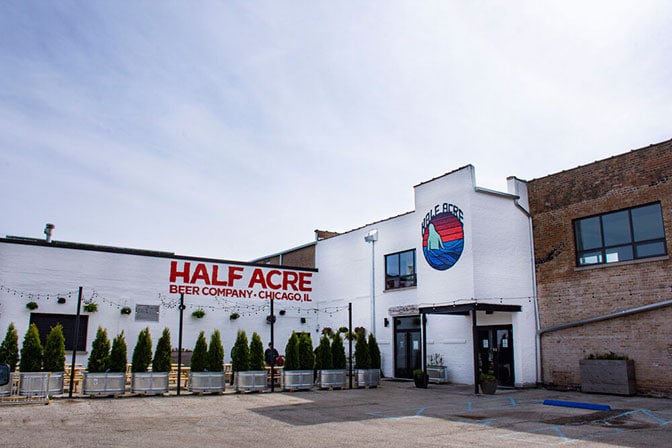 Giants of the Chicago beer scene were born on Malt Row; including Half Acre (still here!) and Metropolitan (celebrated over decade brewing beer in 2021). Other past tenants have included Band of Bohemia (the world's first Michelin-stared brewpub), Hop Butcher for the World (returning soon), Aquanaut Brewing Co., and Letherbee Distillery.
Today, Malt Row is home to upwards of 10 independent craft breweries, an internationally awarded distillery, an innovative winery, and the world headquarters of the Cicerone Certification Program.
Getting Around
Malt Row is walkable, easily accessible by CTA Brown Line, the UP-North Ravenswood Metra, and has plentiful bike-sharing options. Download a copy of our Malt Row Guidebook and share your experience with us on social media using the hashtag #MaltRow. Welcome to Ravenswood's Malt Row, cheers!
Malt Row Events + Opportunities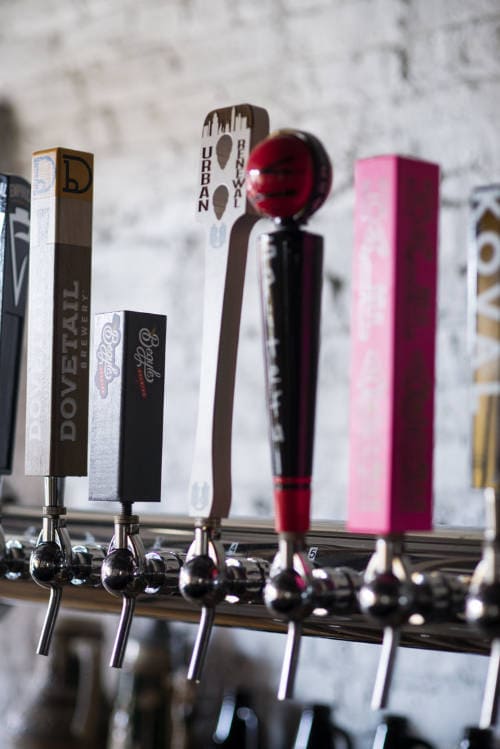 Ravenswood Industrial Corridor and the surrounding area has earned a reputation as "Chicago most diverse beer destination." To highlight the brewers and distillers along Malt Row, the Greater Ravenswood Chamber of Commerce coordinates annual events such as Ravenswood on Tap and Taste of Ravenswood. Each event has various volunteer needs, sponsorship and advertising opportunities. Get involved and join our hopping community!