Life's most persistent and urgent question is, what are you doing for others?

Martin Luther King, Jr.
Volunteerism strengthens communities and brings people together. In Ravenswood, volunteers give their time to feed and clothe people in need, they keep our rivers, parks, and bioswales clean, and they help bring incredible events and programming to the neighborhood.

Local Nonprofit Organizations
We field regular requests for volunteers from a number of amazing local nonprofit organizations and community groups, and we pride ourselves in connecting them to passionate Ravenswood residents.
We actively promote our local nonprofit groups for Giving Tuesday each year. An updated list of volunteer and donation opportunities is published on our website and in newsletters to help connect neighbors and businesses to organizations doing great work.
Current Local Nonprofit Needs
The Common Pantry
At this time we are not accepting new volunteers due to operational adjustments and constrained space as we are trying our best to keep everyone safe and healthy during this crisis. Please consider making a monetary donation: More Info

Ravenswood Community Services
RCS is not currently accepting new volunteers. Our most pressing needs are paper grocery bags to contain the pre-packed groceries, financial support for these efforts, and/or words of encouragement posted to our Facebook page. Bags can be dropped off outside the door at 1757 W. Wilson.
The Friendship Center
We are also not accepting new volunteers. We have three key needs: Soap, grocery bags of all kinds, and financial support. We are experiencing a surge in need, as well as a major drop-off in the summer festivals which help fund our work. Physical donations can be dropped off at 2711 W Lawrence on Tues & Thurs from 12-7pm.
Browse our directory of local nonprofit organizations for volunteer opportunities.
Opportunities in the Community
Ravenswood Farmers Market
Our local farmers market runs from June through October in the parking lot of the Ravenswood Covenant Church. We would love your help with the market. Opportunities to help out include staffing the welcome tent, assisting with vendor set-up, children's activities, and more.
Community Greening Opportunities
From Spring to Autumn, there are a number of ways to get involved with neighborhood gardens and greening programs. We primarily maintain the Berteau Gateway Bioswales and the Lawrence Avenue Bioswales. We are always in need of volunteers to help us maintain the bioswales by remove litter and debris. We can also connect you with organizers of the Montrose Metra Community Gardens and the Bowmanville Gateway Gardens. Learn more about community greening and parks in Ravenswood.
Raise Funds with Us: GRCC's Nonprofit Giveback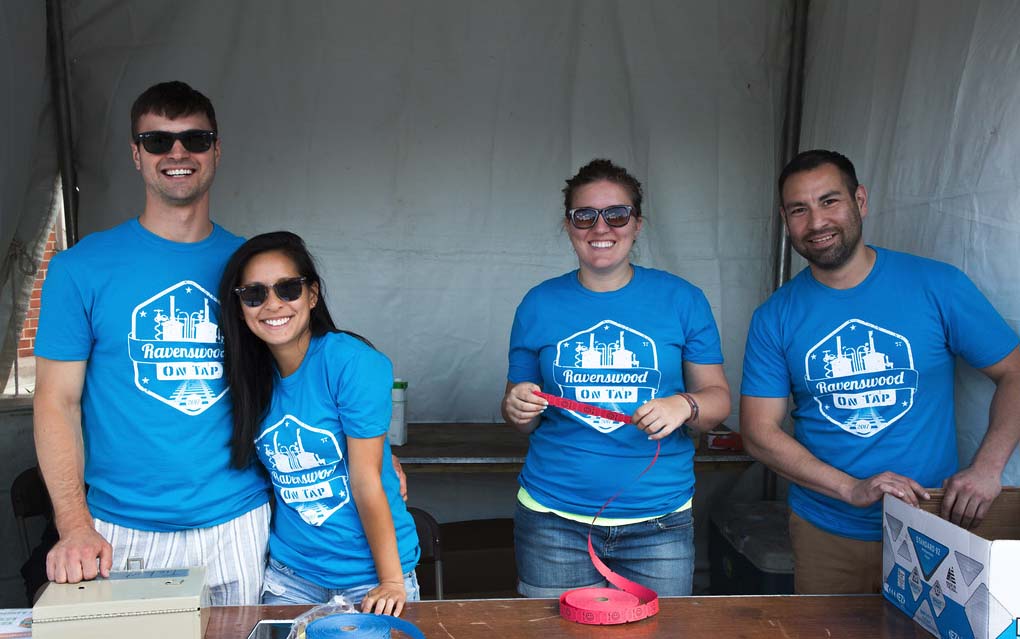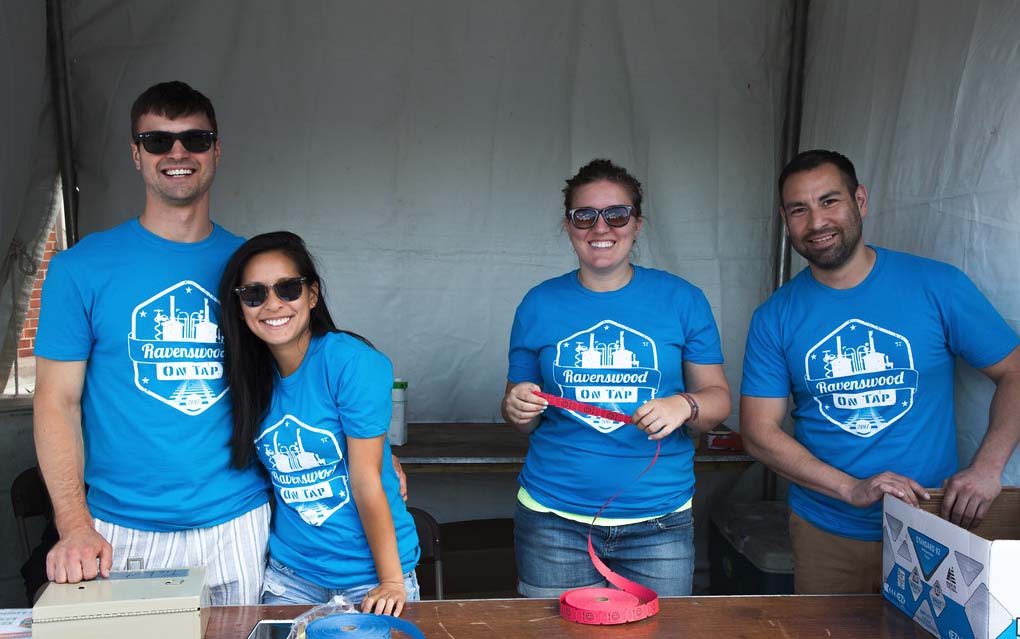 For our signature annual events, like Ravenswood ArtWalk and Ravenswood On Tap, we rely on the support of our nonprofits to help us staff our entry gates, ticket tents, and beer pouring. In return, for each hour a volunteer gives, we offer a monetary donation to the nonprofit they are volunteering on behalf of.
GRCC has helped to raise thousands of dollars for organizations like Montrose Metra Community Garden, the Bowmanville Community Organization, and even the Mather High School Cross Country Booster Club!