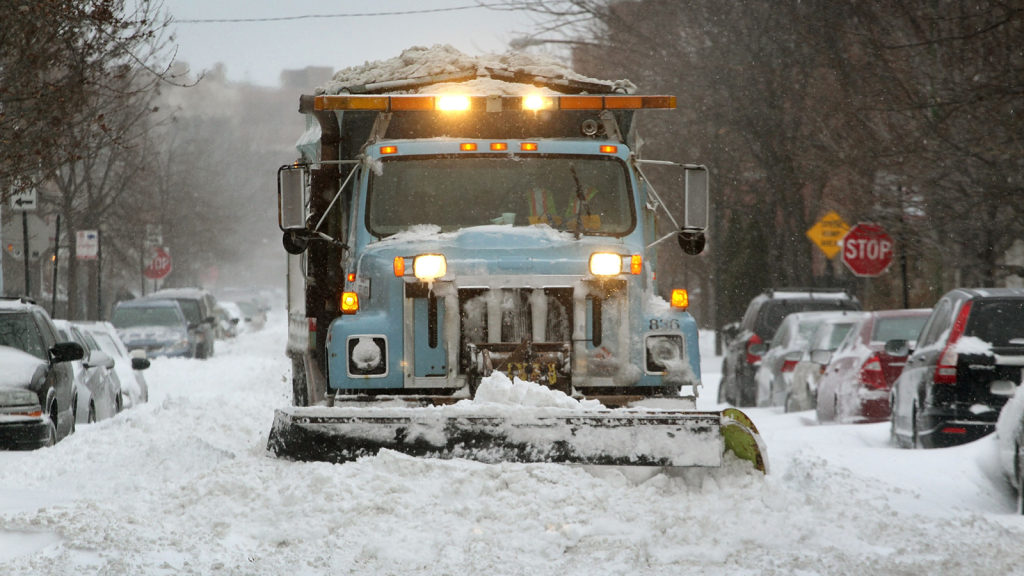 During the winter, the Greater Ravenswood Chamber of Commerce and SSA #31 provide supplemental snow plowing service for the Ravenswood Industrial Corridor. Our crews clear the street and parking spaces of snow to ensure access for businesses and neighbors.
Our contract for snow plowing runs from Nov. 20, 2022 to March 31, 2023. When snowfall is greater than 4 inches, you can expect to see additional plows out in the neighborhood!
Snowplowing Services for Ravenswood Corridor
GRCC and SSA#31 provide overnight snow removal for parking spaces in the Ravenswood Corridor (Irving Park to Lawrence) to ensure that employees and customers can access parking the following morning. This service is provided between midnight and 4 a.m. when snowfall is greater than 4 inches.
Accordingly, we advise residents and workers not to park overnight in that section of the corridor when snow is anticipated. This ensures that crews can provide the best service possible while also making sure no one gets plowed in.
Not sure if your business is in the SSA boundaries? You can view the SSA boundaries map to determine if your property will receive this service.
Be aware of "No Parking" signs and other suggested restrictions during snow removal season.
You may have noticed vinyl NO PARKING signs posted throughout the corridor. Please note that these are not enforceable. You will not be ticketed or towed if you park overnight. However, these signs are intended to discourage overnight parking so that our crews can access the parking spaces to plow and so that no one gets plowed in.
If you have any questions about snow removal, please contact Megan Bunimovich at 773-975-2088 or megan@ravenswoodchicago.org.
Additional information and help can be found on the City of Chicago's Snow Removal web page.
Property Owner Responsibility
Please note: our snow removal service does not relieve property owners of their legal responsibility to clear the sidewalks in front of their property.
You must shovel snow as soon as possible after it falls seven days a week. Snow that falls between the hours of 7 a.m. and 7 p.m. must be removed no later than 10 p.m. Snow that falls between the hours of 7 p.m. and 7 a.m. must be removed by 10 a.m.
You must clear a path at least 5 feet wide on all the sidewalks adjacent to your property, including any crosswalk ramps. Do not shovel the snow into the right-of-way, which includes: transit stops and bus pads, parking spaces, bike lanes, bike racks, Divvy stations, and any other space where snow impedes traffic of any kind.
If you are responsible for a corner lot, you must remove snow and ice from sidewalks on all sides of your building and from corner sidewalk ramps. This applies to residential property and business owners.