Ravenswood is not your typical neighborhood
Founded in 1868 as a suburb of Chicago, today the Ravenswood neighborhood is home to a dynamic blend of tree-lined residential streets and bustling retail and commercial spaces.
Explore Ravenswood
Public amenities like parks, tennis courts, and libraries populate our walkable neighborhood. You'll also find plenty or window-shopping opportunities, as well as galleries, restaurants, cafés and local festivals. See what's happening and plan your visit here!
Shop Local with our Member Business Directory
The GRCC represents one of Chicago's most vibrant and diverse small business communities. Consider our directory your guide to finding whatever it is you need right here in Ravenswood.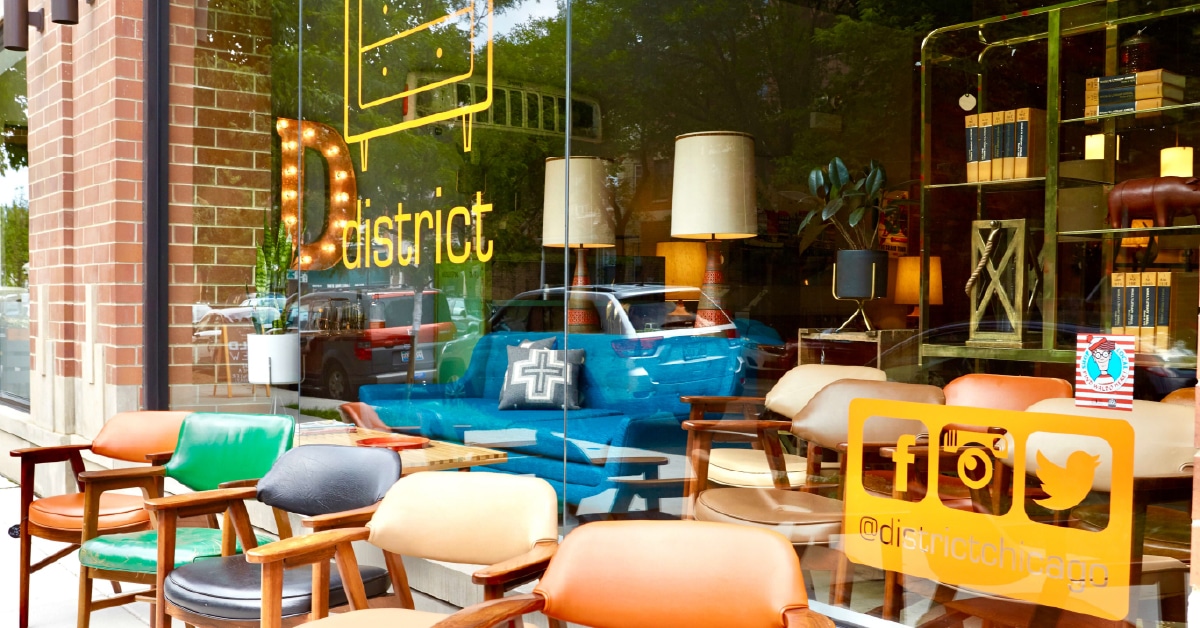 Cicerone Certification Program This month we get to know Ray Daniels, Founder and Director of the Cicerone Certification Program. Cicerone's offices are located along Malt Row, a newly christened stretch of Ravenswood Avenue that is home of some of Chicago's most exciting breweries and taprooms. Continue Reading
Community News
Behind the Scenes: The Making of Ravenswood's "Blind Love"

January 11, 2022

Enjoy a behind the scenes look at the making and installation of "Blind Love" in a new short film. In 2021, the Greater Ravenswood Chamber of Commerce (GRCC), Ravenswood Community Council (RCC), and SSA #31 established the Ravenswood Sculpture Garden. Located along our historic industrial corridor, the Garden debuted with seven permanent sculptures. These new… Continue Reading
Join the Next Levy Senior Center Community Meeting

January 6, 2022

The Northeast Levy Senior Center (2019 W Lawrence Ave) is a community focal point for residents who are 60 and older. The Levy Center offers a variety of social, educational and recreational activities and provides valuable resources for residents. The Levy Center is supported by The NE Levy Center Village, a collaborative volunteer network that… Continue Reading
Ravenswood Light Up Nights Specials + Promotions

December 14, 2021

Ravenswood Light Up Nights returns on December 17, 18 and 19! Businesses and neighbors are kicking off the holiday season in Ravenswood by lighting it up for the weekend! We've got the scoop on all the special treats, promotions, and displays from GRCC member businesses. Continue Reading
Get Ravenswood News and Updates in your Inbox
Subscribe to our mailing list here to receive weekly news like construction updates, health and safety alerts, and invites to upcoming business networking events.