Ravenswood is not your typical neighborhood
Founded in 1868 as a suburb of Chicago, today the Ravenswood neighborhood is home to a dynamic blend of tree-lined residential streets and bustling retail and commercial spaces.
Explore Ravenswood
Public amenities like parks, tennis courts, and libraries populate our walkable neighborhood. You'll also find plenty or window-shopping opportunities, as well as galleries, restaurants, cafés and local festivals. See what's happening and plan your visit here!
Shop Local with our Member Business Directory
The GRCC represents one of Chicago's most vibrant and diverse small business communities. Consider our directory your guide to finding whatever it is you need right here in Ravenswood.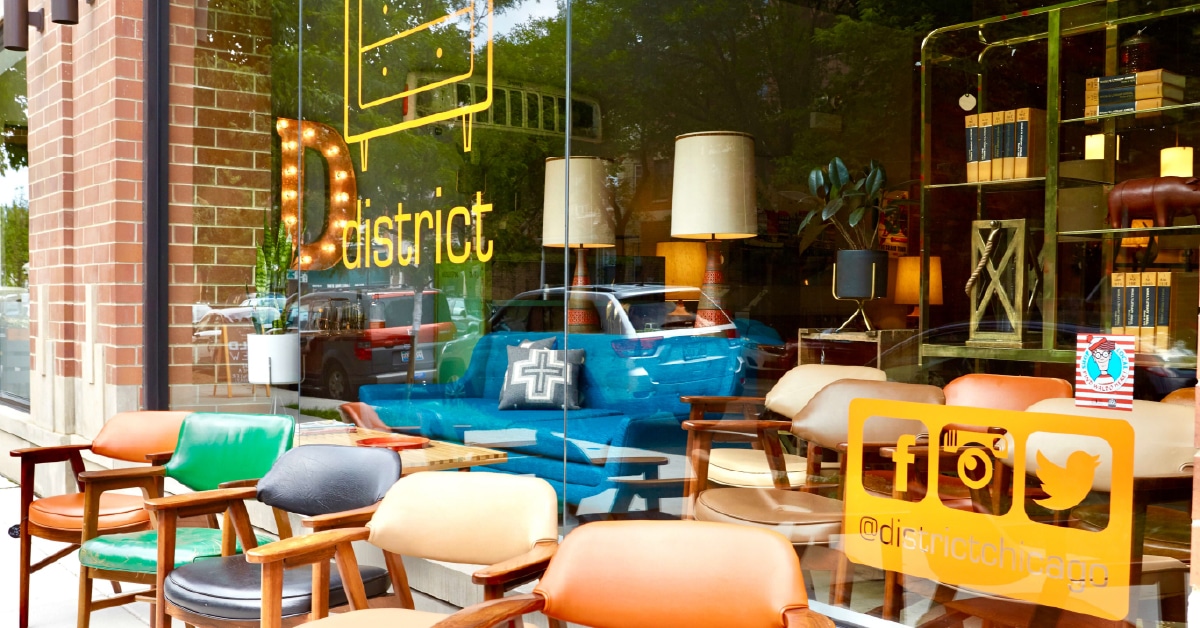 HG Studio Meet Margot Wojdyla, the owner of HG Studio. Located at 2010 W Foster, HG Studio helps people looks their best in advance of their most memorable days. They also employ Jill, "a very lazy but cute assistant" who inspired the salon's color scheme. Continue Reading
Community News
Ravenswood ArtWalk Weekend Highlights

September 11, 2023

Check out a short film festival, take a free swordplay or dance class, discover new public art, or enjoy an outdoor performance from some amazing local musicians! Continue Reading
Angela James Plays the Ravenswood Farmers Market on 9/13

August 30, 2023

On September 13, Chicago singer-songwriter Angela James performs a free concert at the Ravenswood Farmers Market (6:30 pm, 4900 N Damen Ave). Continue Reading
Ravenswood On Tap: Beer List & Special Tappings

July 14, 2023

Ravenswood On Tap's 2023 beer list showcases iconic brews, taproom favorites, seasonal releases, and timed special tappings. Continue Reading
Get Ravenswood News and Updates in your Inbox
Subscribe to our mailing list here to receive weekly news like construction updates, health and safety alerts, and invites to upcoming business networking events.