Ravenswood is not your typical neighborhood
Founded in 1868 as a suburb of Chicago, today the Ravenswood neighborhood is home to a dynamic blend of tree-lined residential streets and bustling retail and commercial spaces.
Explore Ravenswood
Public amenities like parks, tennis courts, and libraries populate our walkable neighborhood. You'll also find plenty or window-shopping opportunities, as well as galleries, restaurants, cafés and local festivals. See what's happening and plan your visit here!
Shop Local with our Member Business Directory
The GRCC represents one of Chicago's most vibrant and diverse small business communities. Consider our directory your guide to finding whatever it is you need right here in Ravenswood.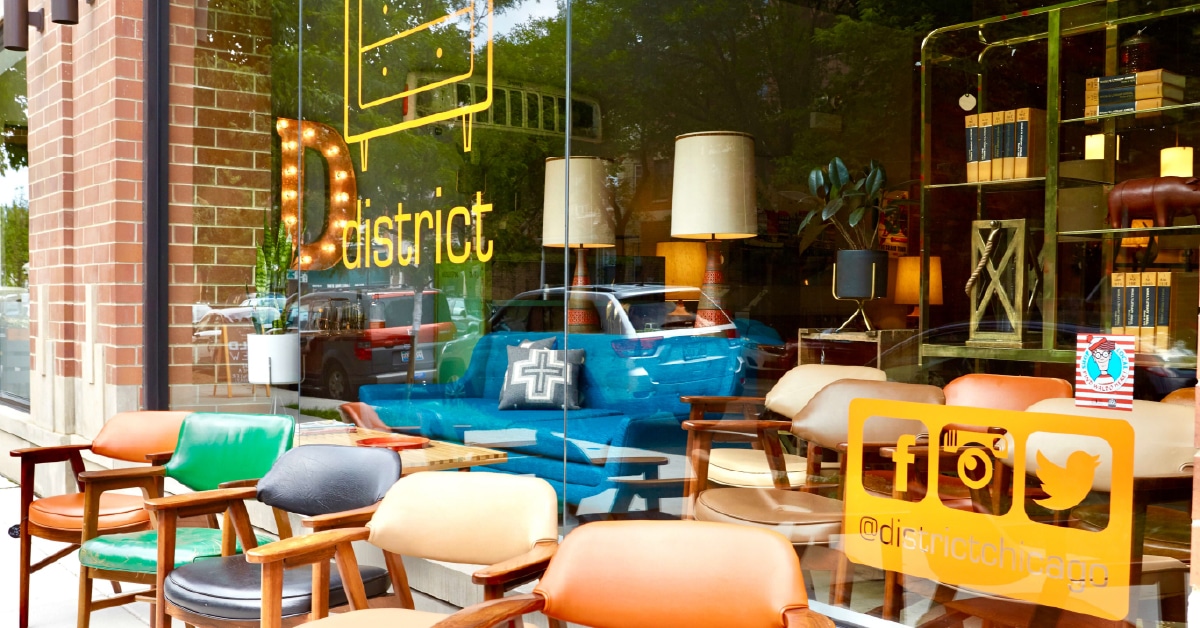 Family Tree Resale We catch up with Elizabeth Basa, owner of Family Tree Resale, in advance of her busiest time of the year. Elizabeth calls Family Tree a "social business"--offering awesome thrifting that supports a 1st-of-its-kind voucher program serving local non-profit organizations and public schools. With fall in the air and school back in session, our community is… Continue Reading
Community News
Home & Business Protection Program Rebates for Security Cameras, Motion Sensor Lights & More

July 22, 2022

Chicago's Home and Business Protection Program provides rebates to help cover the costs of outdoor security cameras, outdoor motion sensor lighting, vehicle GPS trackers, and more. All Chicago businesses, residents, and non-profit organizations can take advantage of the program. Continue Reading
Call for Artists: Public Mural in Ravenswood

July 1, 2022

Ravenswood Community Council and 47th Ward Alderman Matt Martin have issued a Call for Artists interested in designing and installing a new public mural in Ravenswood! Continue Reading
Ravenswood On Tap: Beer List & Special Tappings

June 3, 2022

Ravenswood On Tap's beer list showcases iconic brews, taproom favorites, seasonal releases, and timed special tappings. Continue Reading
Get Ravenswood News and Updates in your Inbox
Subscribe to our mailing list here to receive weekly news like construction updates, health and safety alerts, and invites to upcoming business networking events.