The Greater Ravenswood Chamber of Commerce (GRCC) is a non-profit organization that provides resources for entrepreneurs in Ravenswood and its surrounding communities. Our partnerships with the City of Chicago include operating a Neighborhood Business Development Center (NBDC) with support from the Department of Business Affairs + Consumer Protections. Whether you'd like collaborate with another business, address a City-related issue, reach new customers, or fill an open position- we're here to help.
As an NBDC, we assist business owners and entrepreneurs with:

Navigating local government
Starting a business
Accessing financial resources
Finding commercial space

Business networking

Licensing + Public Way Use permits

Product/service/business plan development

Marketing + advertising

Educational + professional development opportunities
Business-to-business referrals
Connecting to our community
Employment + workforce development
Troubleshooting City related-issues
COVID-related business support
Click here to review resources for local businesses. View upcoming business events here or see our full events calendar for more community-minded offerings.
Working with the Department of Business Affairs + Consumer Protections
BACP licenses businesses and public vehicles, provides business education and access to resources, enforces the Chicago Municipal Code, and protects consumers from fraud. Additionally, BACP ensures a fair and vibrant market place for both businesses and consumers. BACP's business licensing division, The Small Business Center, assists with business licensing, public way use permitting, and connecting entrepreneurs to City business resources. Click here to learn more.
BACP Quick Links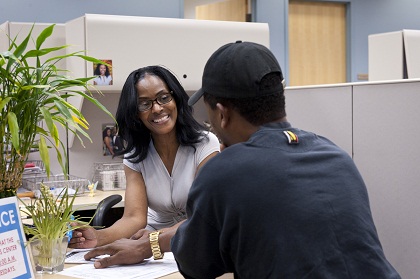 BACP also offers a Restaurant Start-Up Program, making it easier for you to open a restaurant in the city.
About the Greater Ravenswood Chamber of Commerce
GRCC is guided by the belief that creativity, sustainable living, and diverse industry position Ravenswood as a destination neighborhood. We create programs and provide services that connect the dots between businesses, residents, non-profit organizations, local government and area schools. Click here to learn more about who we are.
Along with serving as a Neighborhood Business Development Center for the Ravenswood, Bowmanville, Lincoln Square, and North Center communities, GRCC works with manufacturers and makers across the north side as a participant in the Department of Planning + Development's Local Industrial Retention Initiative. GRCC also manages Special Service Area #31, which provides additional services to business and property owners along Ravenswood's commercial corridors.