Are you ready for an evening out-of-the-house with shifting scenery and real live friends? Then join the Greater Ravenswood Chamber of Commerce for the return of our annual beer stroll, Malt Row on Damen!
Chicago's Malt Row is pairing up with businesses along Damen Avenue to bring you the best of Ravenswood in one glorious evening. Guests will enjoy a fantastic selection of craft beers, spirits and wine as they stroll between a variety of local shops, boutiques, and galleries. This event runs in-sync with the Ravenswood Farmers Market, where attendees can finish the evening with live music, fresh food, and unique vendor experiences.
Joining us from across Malt Row…
Hosting us along Damen Avenue…
Malt Row on Damen is a rare opportunity to sample a variety of our neighborhood's breweries, distilleries and wineries in one place. It's also a unique way to explore and support the eclectic mix of entrepreneurs and artists doing business on Damen.
First, you'll visit check-in at the Ravenswood Farmers Market (4900 N Damen Ave) to get your wristband, punchcard, tasting glass and coozie. Then, you're off to sample some cold brews and check out some cool local businesses!
Tickets are $30.00 per person and include 8 five ounce tasting pours (two ounces for wine), a Malt Row tasting glass, coozie/lanyard combo, and a swag bag with neighborhood goodies.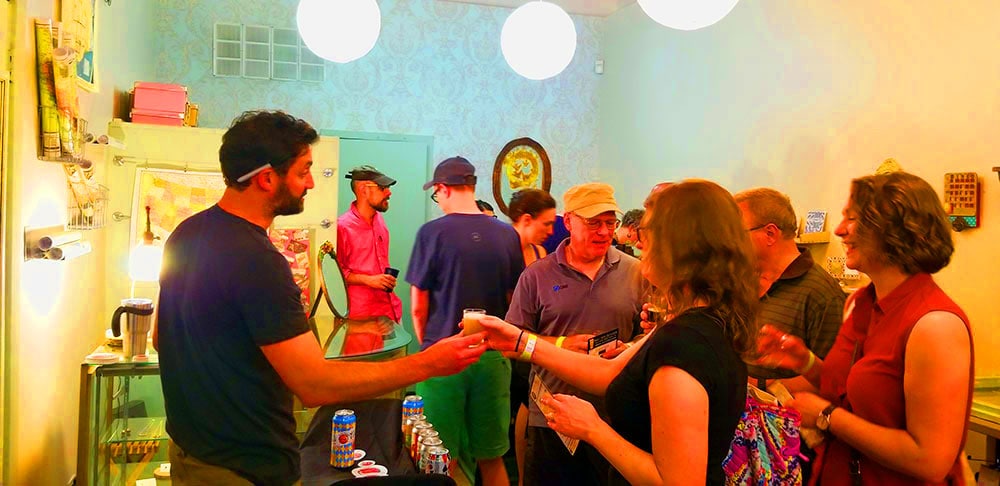 About Malt Row
Known to Chicagoans as "Malt Row", the Ravenswood Industrial Corridor and surrounding area has earned its reputation as "Chicago most diverse beer destination." Whether you're looking for a German-style lager, barrel-aged Barleywine, or a spontaneously fermented saison, you'll find it on Malt Row. Not a hop head? The corridor is also home to KOVAL, Chicago's first (legal) post-prohibition distillery, and VIN312 Winery. Learn more about Malt Row here.