Available Year Round
Tableau, Foedered Table Beer
Free Town, Danish Style Rye Lager
League Night, Tart Golden Ale
Amenities
To-Go Bottles/Cans
Growler Fills
Kitchen on Site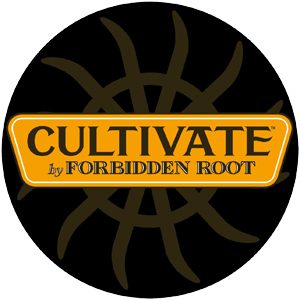 Cultivate by Forbidden Root
4710 N Ravenswood Ave
http://www.forbiddenroot.com/cultivate
Known as Chicago's first botanic brewery, Forbidden Root creates delicious and memorable craft beer inspired by nature. Cultivate by Forbidden Root, the breweries third location, opened its doors on Malt Row in November of 2021. Located across from the Ravenswood Metra Station and next door to Vin312 Winery, you may recognize the building as the former home of the Band of Bohemia brewpub.
Throughout beer history, brewers have used every imaginable ingredient in the quest for new flavors. Cultivate embraces this brewing tradition as inspiration for their restless creativity. They seek out and utilize every fascinating and delicious ingredient they can find: herbs, spices, flowers, fruits and roots. Combined with traditional brewing ingredients and modern brewing techniques, the end result is a stream of uniquely tasty beers.
Cultivate by Forbidden Root combines a creative kitchen and menu with a diverse beer program showcasing barrel and foeder aged botanical beers. Their side taproom, hidden behind the restaurant and brewery, officially opened in the winter 2022. This intimate space is beer-focused with a small selection of spirits, wine, and bar snacks. A relaxed atmosphere and robust selection of board games make the room perfect for neighborly imbibing and time with a small group. Special tappings from Forbidden Root and their "brewery friends around Chicago and beyond" make it a craft beer nerd's paradise.