Project Details
In 2014, SSA #31 and the Ravenswood Community Council partnered with then 47th Ward Alderman Ameya Pawar and Lillstreet Art Center on a joint venture combining the SSA's graffiti removal and beautification initiatives and the alderman's mural initiative. The result is "Never More," a mural by Yolanda Pilch located at River Valley Market.
This collaboration between public and private institutions succeeded in bringing a new work of public art to Ravenswood while serving as a graffiti deterrent on a wall that had been defaced more times than any other in the 47th Ward. As of December 2021, this mural has succeeded in brightening up Wilson Ave and discouraging new incidents of graffiti.
Sponsors: Ravenswood Community Council, 47th Ward Alderman Ameya Pawar, River Valley Market, Lillstreet Art Center, Special Service Area #31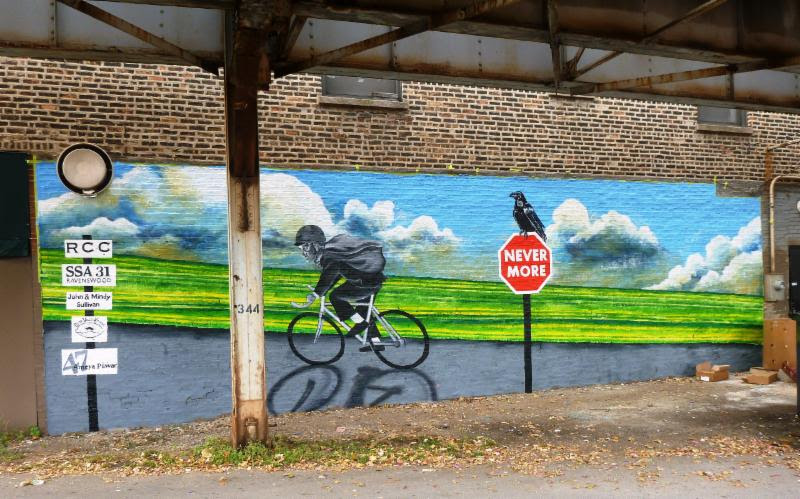 About the Artist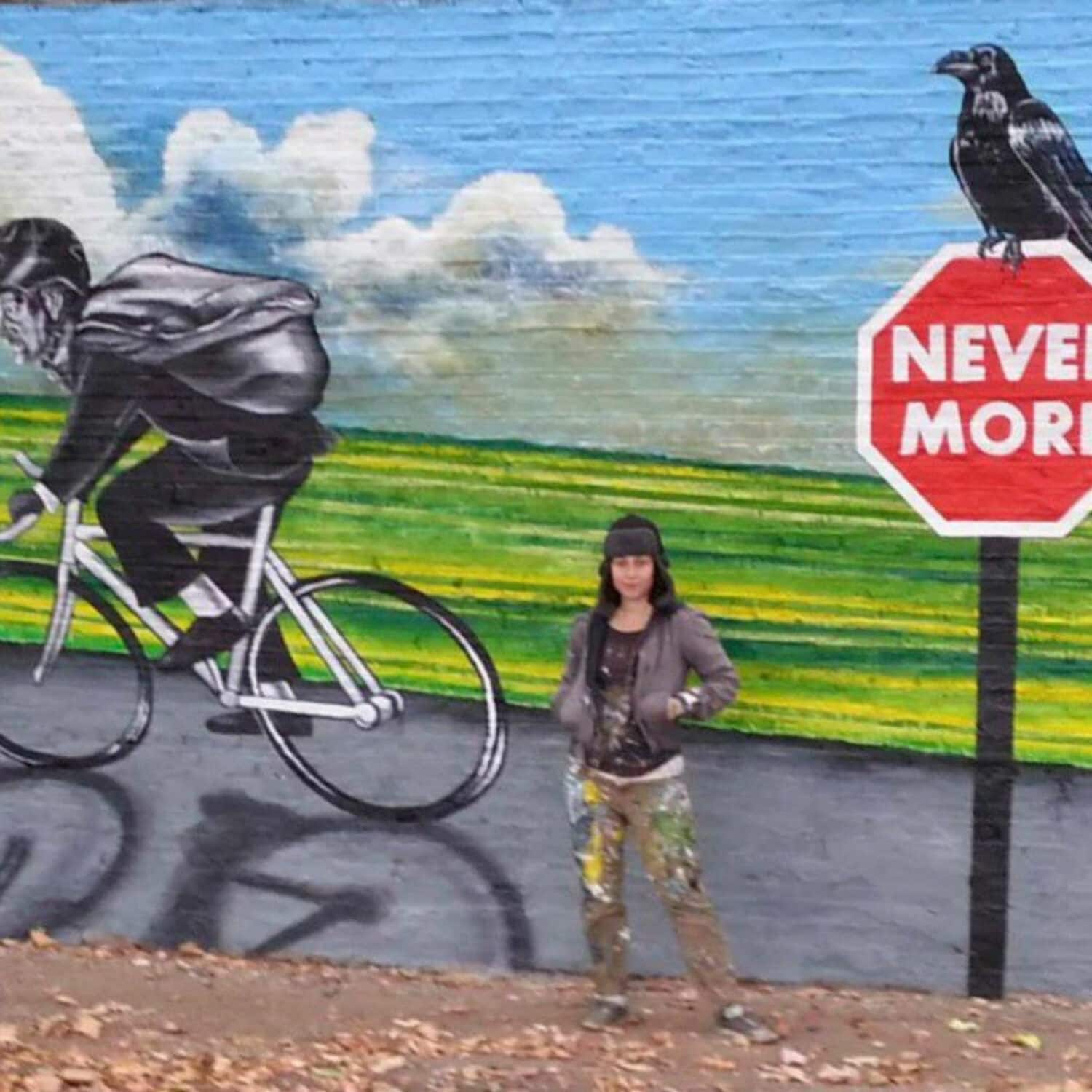 A self-described surreal oil painter, artist Yola Pilch was born on blustery Chicago night in the month of January 1985. She attained her Bachelor of Arts in Painting & Drawing at Eastern Illinois University, is a practicing humanist, a dedicated mistress of the surrealist craft, and an endearingly aspirant oligarch. Yola is kind and just, yet merciless. Her weapon of choice is oil paint.