About the Artists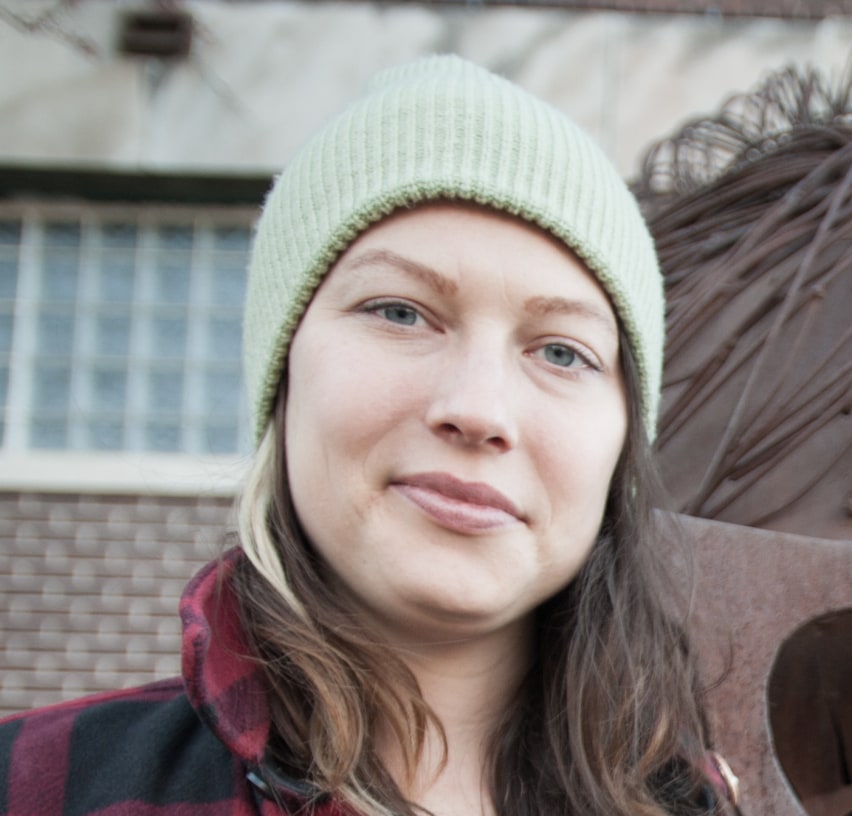 Artist Emily Moorhead-Wallace.
Emily Moorhead-Wallace is an art and artist advocate in Chicago, Illinois. She earned a BFA from Miami University of Ohio and a MFA from Washington University in St. Louis. Moorhead-Wallace and her partner, J. Taylor Wallace, combine construction experience and design expertise in rehabilitating their turn-of-the-century brick home and design showroom on Chicago's Southside. Moorhead's work is exhibited nationally. She has been a featured instructor at various institutions including Capital University in Columbus, Ohio and Northwestern University in Evanston, Illinois. She has been an artist in residence at The Torpedo Factory in Alexandria, Virginia and FugScreens in Chicago, Illinois. Recent projects include her "Stationary Effort" series of kinetic, performative sound sculptures which have been exhibited at the Cincinnati Arts Association Alice F. and Harris K. Weston Gallery, the Miami University Art Museum in Oxford, Ohio, and The Cube Gallery at VAE Raleigh, North Carolina.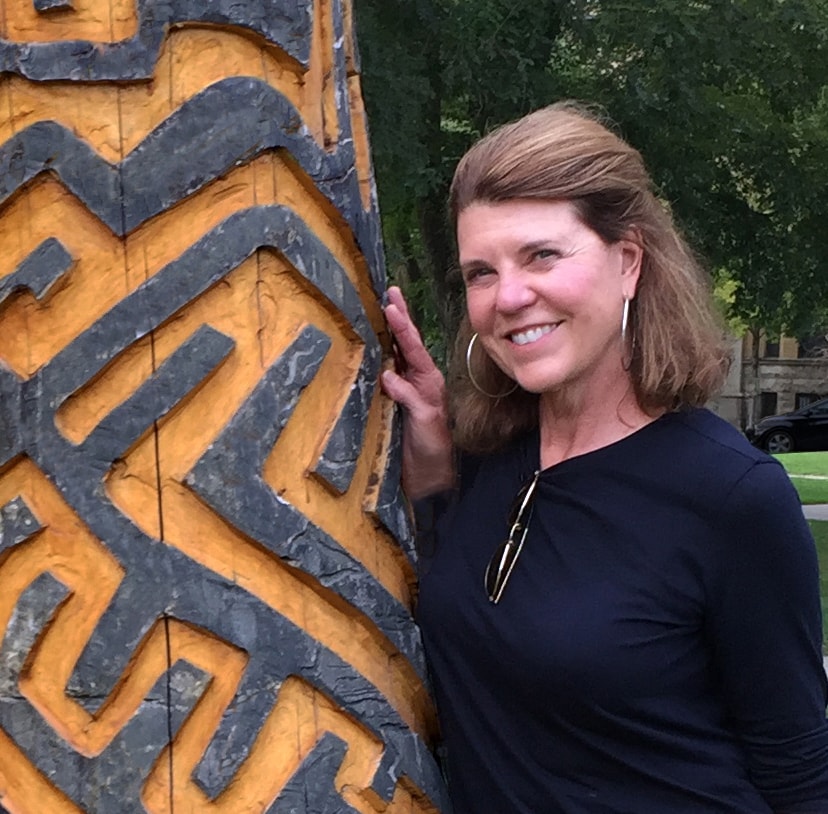 Artist Janet Austin.
Janet Austin received her Bachelor's degree in Fine Art from Metropolitan State University in Denver, Colorado and her Master's degree in Printmaking and Art History from Villa Schifanoia Graduate School of Fine Art in Florence Italy. Austin creates in sculptural media, including glass, mosaics, concrete, bronze, and steel. Her work has graced public spaces across the country, including parks, zoos, botanic gardens, plazas, and transportation hubs. Her pieces explore the relationships and connections between humans and nature on a monumental scale.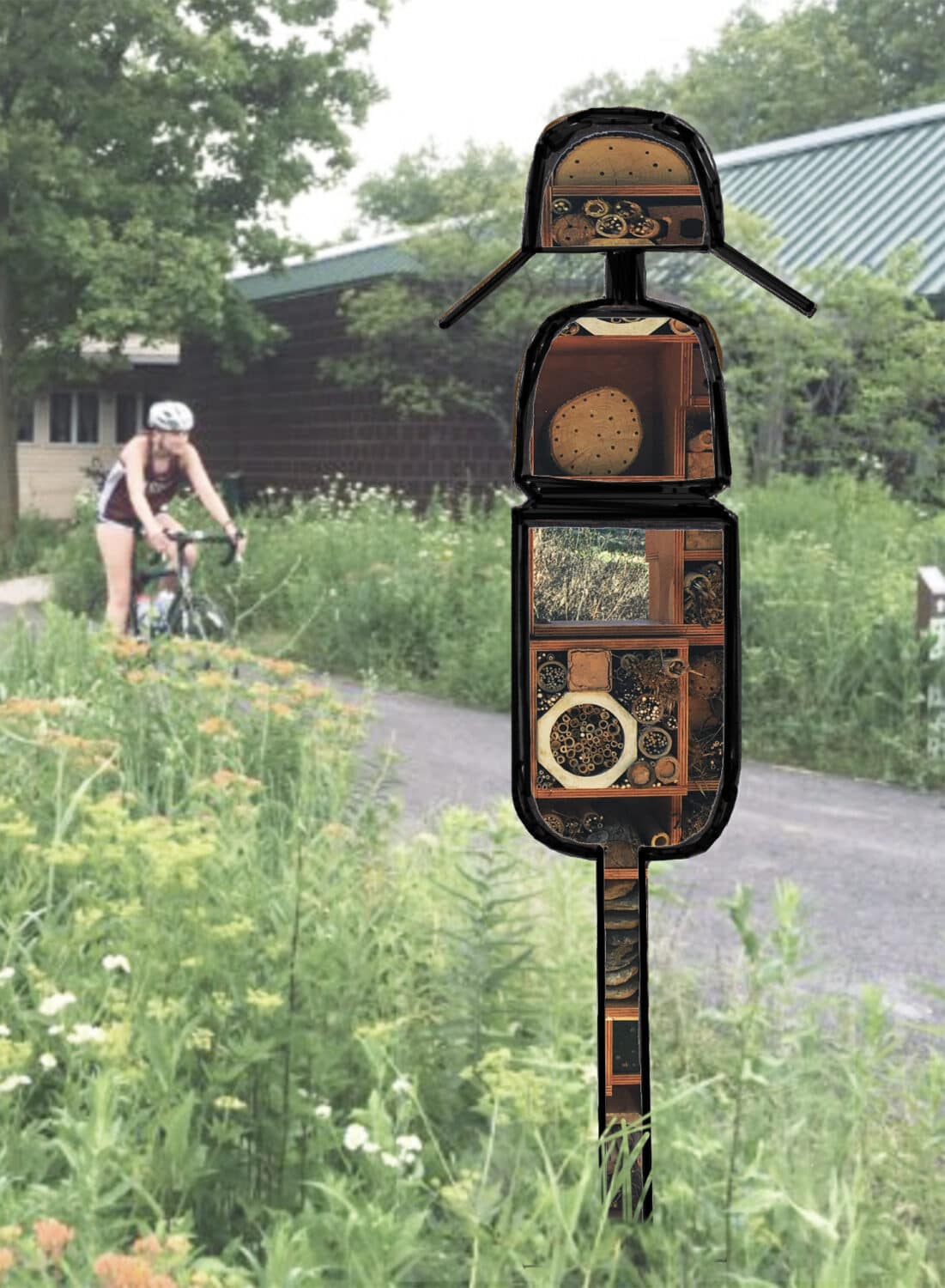 Project Details
The main purpose of this project is to create an interactive sculpture that functions as a pollinator habitat and artwork thereby joining art and science. The artwork is intended to meet the optimal dwelling needs of indigenous pollinators, solitary bees, and other insects.