Project Details
"Oak Leaf Shade Bench II" was purchased and installed as a part of the debut of the Ravenswood Sculpture Garden in 2021.
The bench celebrates our tree canopy and how important it is– it gives us breath, shade and protection. The bench's "whisper tubes" are about building bonds with friends, neighbors and the community.
Sponsors: Ravenswood Community Council, Greater Ravenswood Chamber of Commerce, Special Service Area #31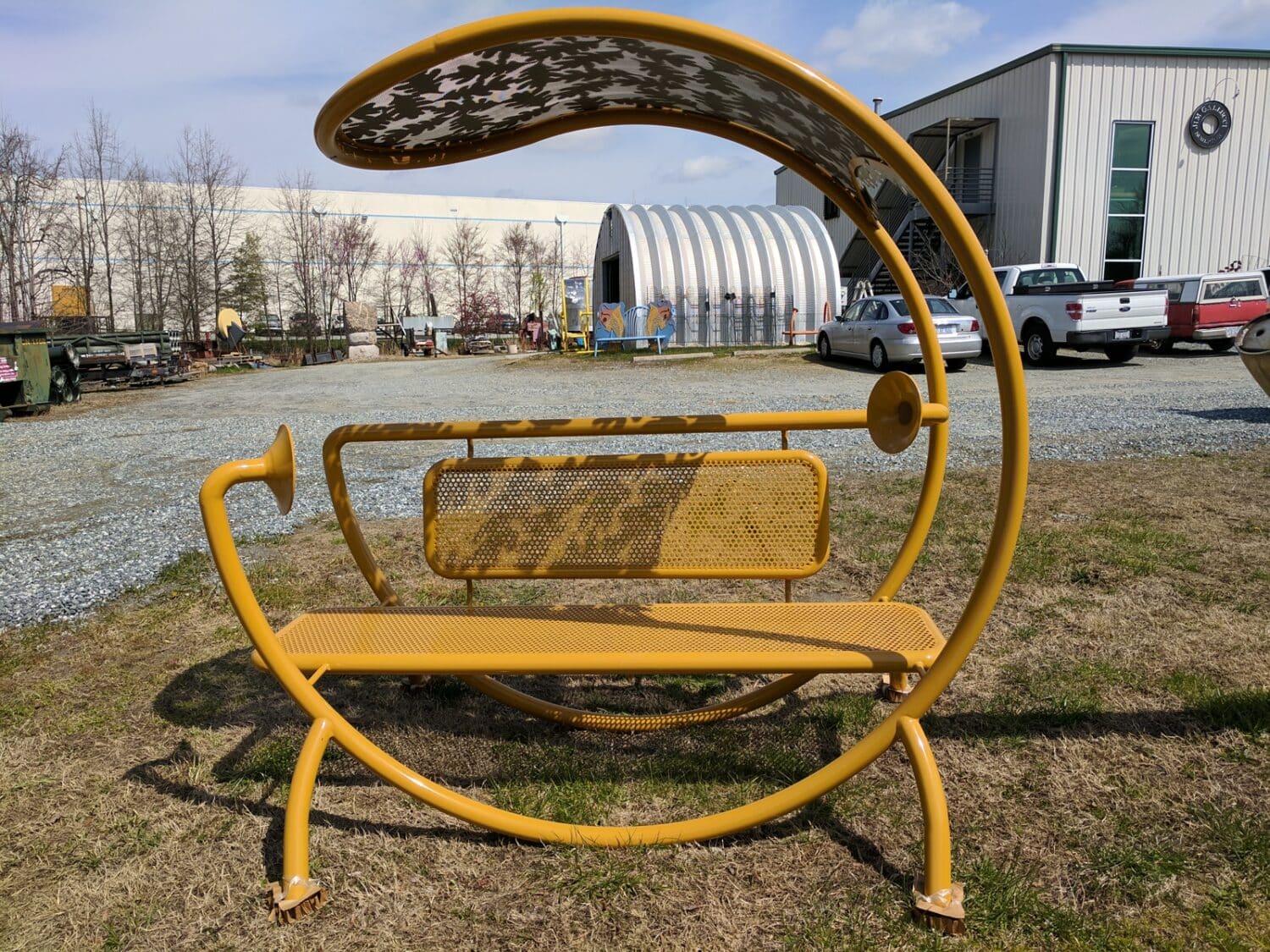 About the Artist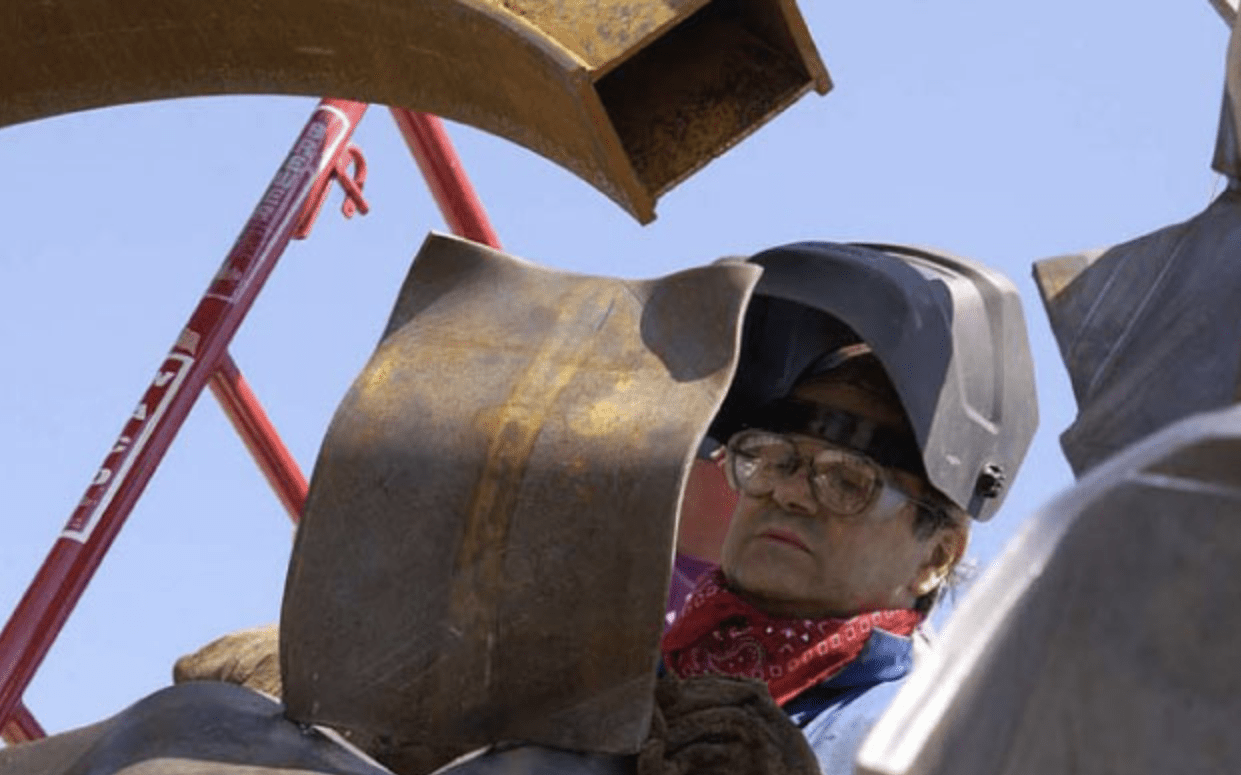 Jim Gallucci, a graduate of LeMoyne College (BA, English 1973) and Syracuse University (BFA, Art 1974 and MFA, Sculpture 1976), has been a sculptor for over 30 years. He has worked as an art instructor at the University of North Carolina at Greensboro and the University of Alabama at Huntsville. He was also an Exhibit Designer for the North Carolina Zoological Park in Asheboro, NC.
Presently, Jim works full time designing and fabricating sculpture in his Greensboro studio assisted by a staff of 6. Most of the works are commissions for public, corporate, and residential spaces around the country. For six years he showed sculpture at the Pier Walk Sculpture Show in Chicago, IL. This annual show takes place on the Navy Pier and is the world's largest outdoor sculpture show. Over 8.2 million people walk through the venue. Jim has also been selected for such international shows as the World Expo 88 in Brisbane, Australia and the 7th Henry Moore Grand Prize Exhibition at the Utsukushi-ga-hara Open-Air Museum, Hakone, Japan and UBE Japan. In 2007 Jim earned a Diploma of Nomination from the 2008 Beijing Olympics.