Project Details
On the side of Celtica Gifts, which is at the corner of Montrose & Winchester, we commissioned artist John Airo to develop a site-specific mural that would bring beauty into the neighborhood. As he was developing this piece, entitled "A Squirrel Named Penelope," John popped in to Celtica, loved it, and began working to incorporate the spirit of this local business into the mural. Hence, the critter has "squirreled away" a bag of Taytos, the original Irish crisp. This mural was dedicated in 2019, the first of two new murals installed on Montrose Avenue that year.
Sponsors: Greater Ravenswood Chamber of Commerce, Special Service Area #31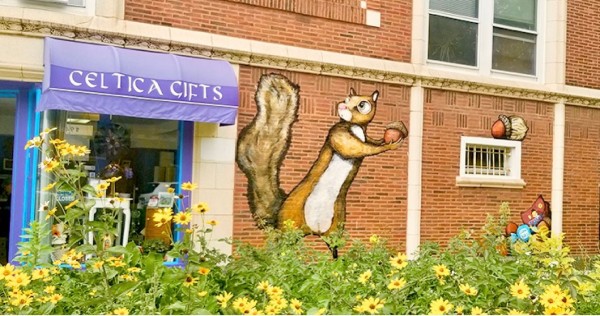 About the Artist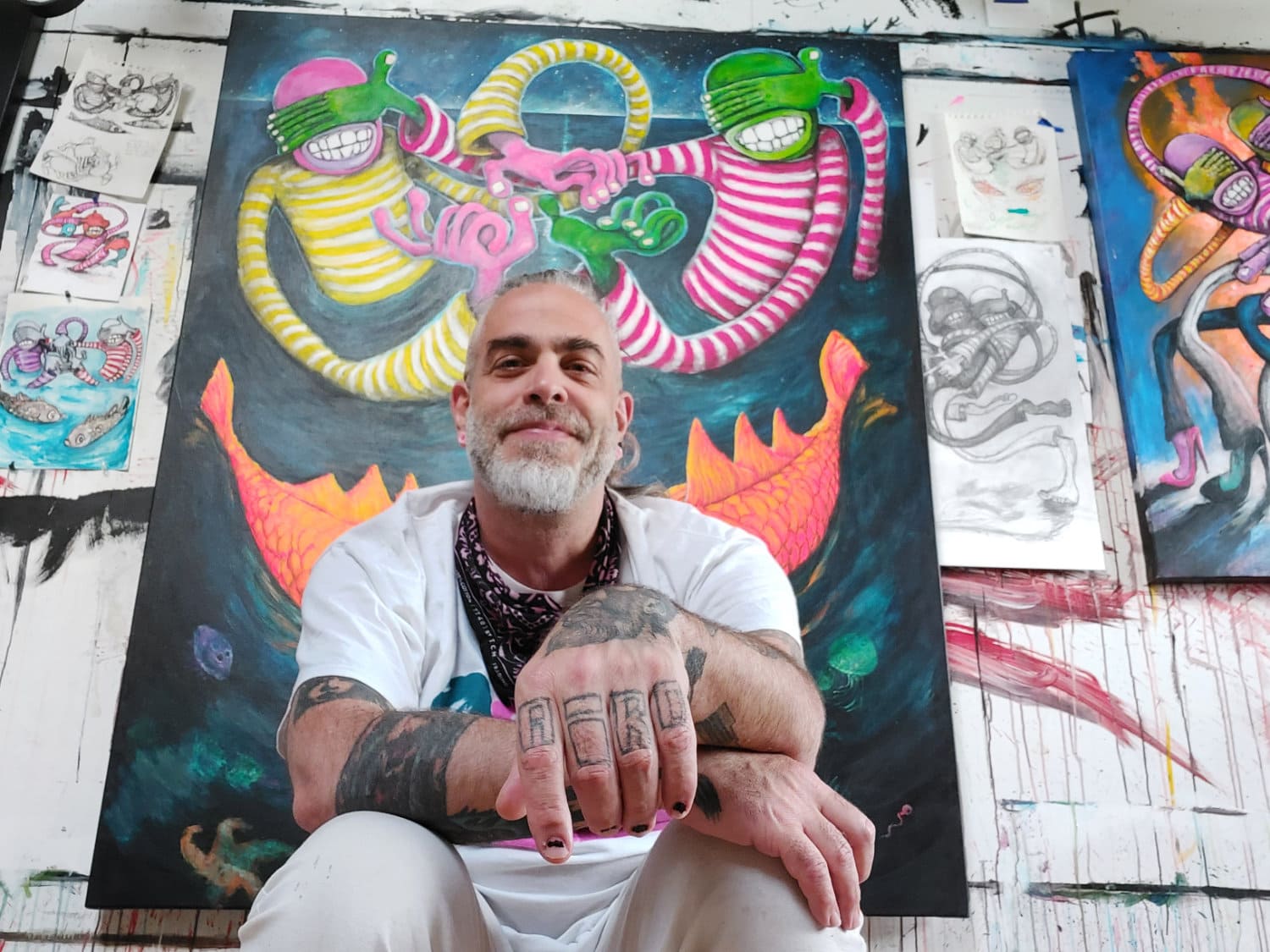 John Airo is an interdisciplinary artist who was born in Chicago where he currently lives and works. Airo focuses on painting and sculpture but can be recognized for his illustration and mural work in Chicago the last thirty years as well. Airo's work is environmentally responsive and is committed to such through a biopic and emotionally driven lens. The artist responds to social issues, nature and personal life with his identity as a Chicagoan being vehicular to his visual language. Airo uses the visual scape and soul of Chicago to create his work and often collaborates with other artists and community members to develop and solve his art.