Project Details
"International Architect" by artist John Himmelfarb was purchased and installed as a part of the debut of the Ravenswood Sculpture Garden in 2021. The sculpture was among a group selected by community vote.
Sponsors: Ravenswood Community Council, Greater Ravenswood Chamber of Commerce, Special Service Area #31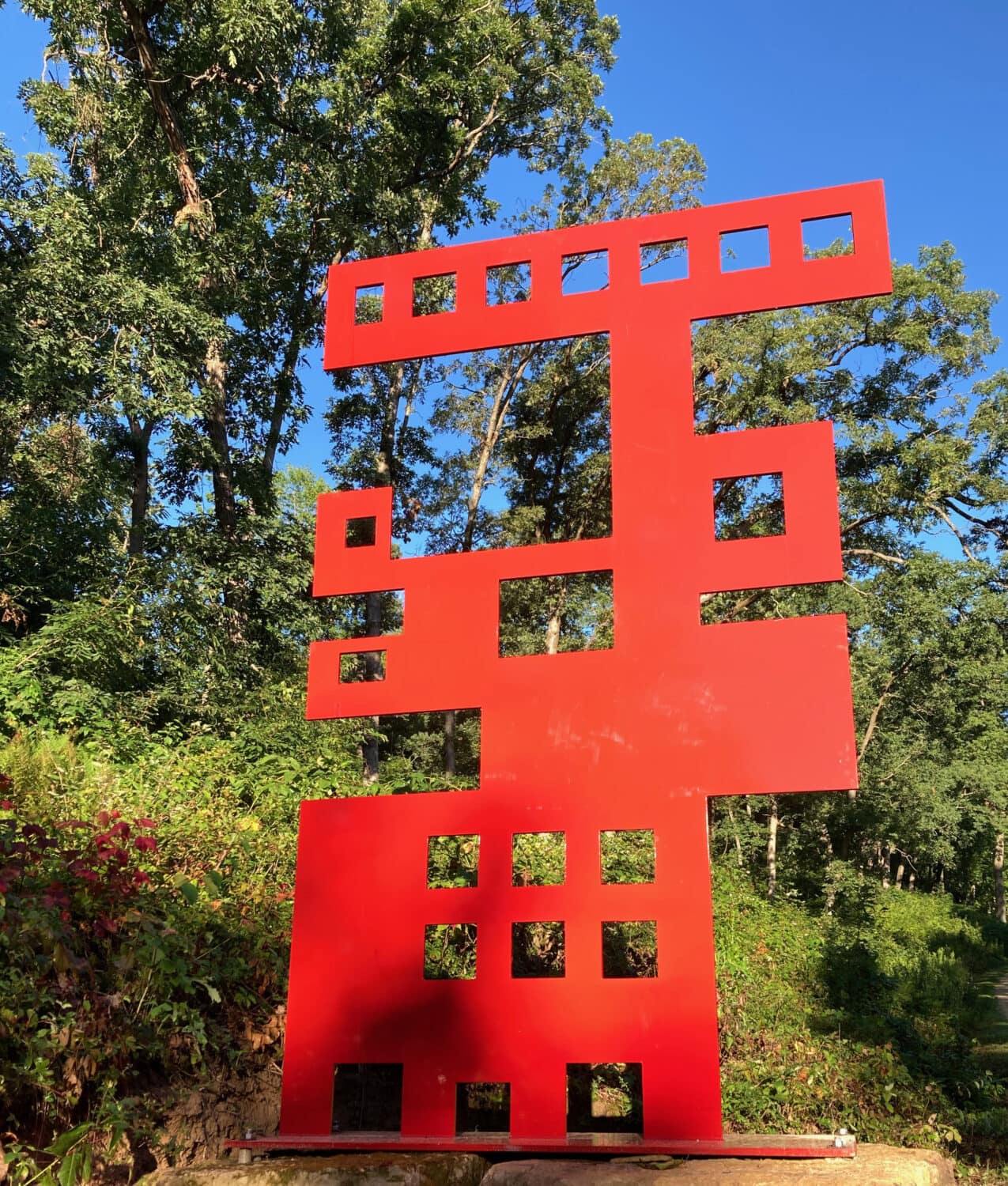 About the Artist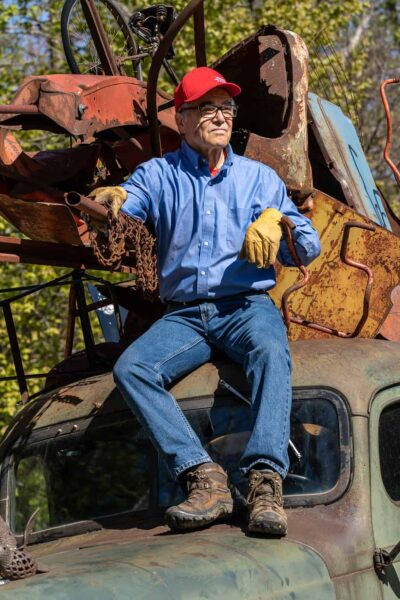 John Himmelfarb was born in 1946 in Chicago, and grew up in rural Winfield Township, Illinois. His parents, Eleanor and Sam Himmelfarb, were both painters and his father also had an industrial design firm called 3-Dimensions. All three exhibited together on a few occasions. Museum visits, art-focused travels and serious conversations about art, music and literature were constants in Himmelfarb's early family life. In 1964, he enrolled at Harvard College with no intention of an art career. That changed after a junior-year independent study in drawing with sculptor Wil Reimann and encouragement from faculty artists Robert S. Neuman and Mirko Basaldella. By 1968, when he graduated with an Architectural Sciences Urban Planning degree, he had already decided to become an artist.
Intending to support his art by teaching, Himmelfarb enrolled in the Master of Arts in Teaching program at Harvard Graduate School of Education. In 1970, he completed his degree, and also met his future wife, Molly Day. After traveling abroad, he moved back to Chicago, worked out of his parents' studio, and in his first studio sale, generated the proceeds to set up his own studio. In late 1971, he and Molly bought a house in Chicago's Pilsen neighborhood, and after marrying in 1972, remodeled the house into a combination home and studio. In the years that followed, they had two children, Forest, born in 1979 and now a businessman, and Serena, born in 1986 and now a painter herself.