This 11 foot high sculpture by Chicago-based artist Margaret Lanterman consists of a nesting platform atop three cedar beams, with a cedar roof and woven wind baffle. The baffle area provides birds a concealed observation post, whereas the nesting platform is sized to attract phoebes, robins, blue jays and morning doves.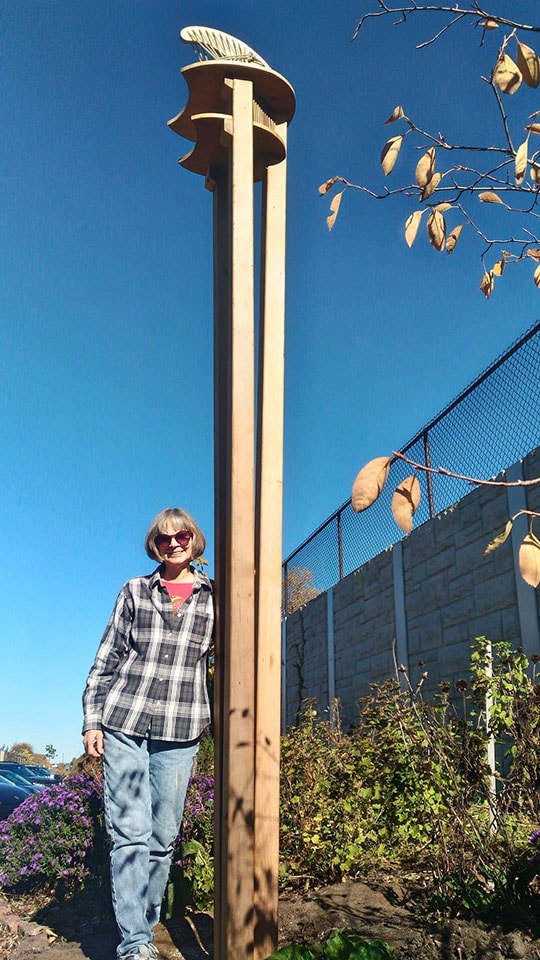 About the Artist
"My sculptural and two dimensional work are based on observation that important thing seem to occur in the interfaces of life, when two concepts and entities meet. As cultural creatures we enter this interface when we engage with our natural world. As we intersect with nature, changes can be subtle but they occur. An experience of the ephemeral aspect of that interface can be appreciated each time we step into or even just view landscape. Our moment of first sight, of first awareness, touch us in ways that sometimes hard to determine." – Margaret Lanterman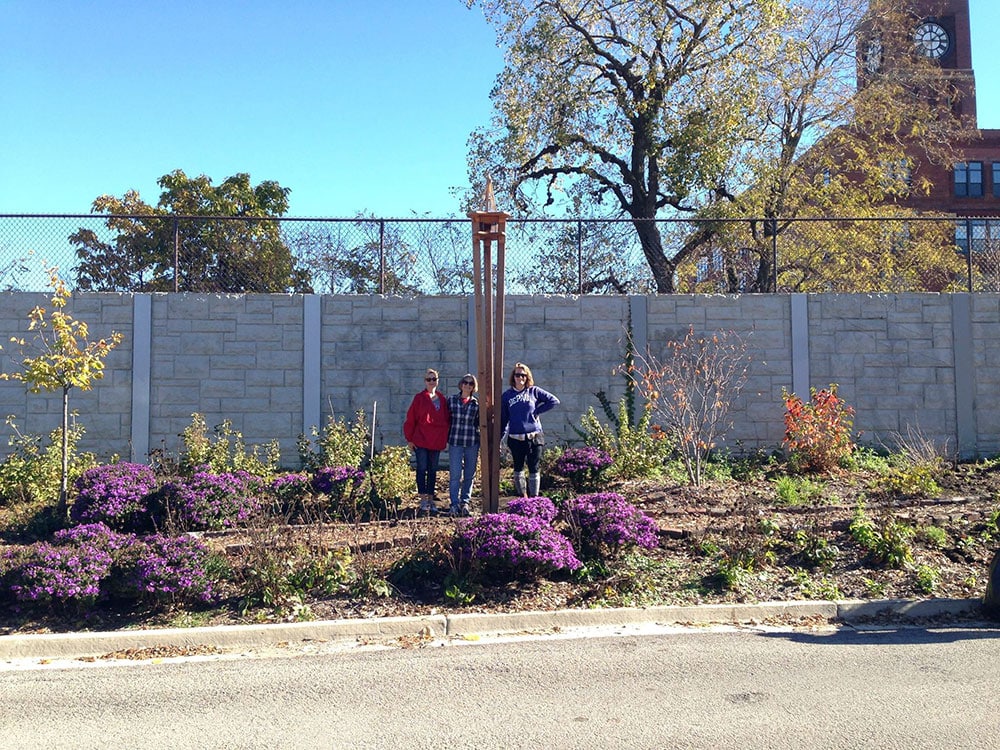 Project Details
After several years on display as part of the Chicago Sculpture Exhibit, Nesting Loft was donated by artist Margaret Lanerman to the Montrose Metra Community Gardens in November of 2016.
Sponsors: Margaret Lanterman, Montrose Metra Community Gardens
Installation Team: Roger Machin, Methods & Materials