Project Details
This piece is Rachel Nurmi's first public mural and was installed in July of 2019.
Sponsors: Chicago's Pizza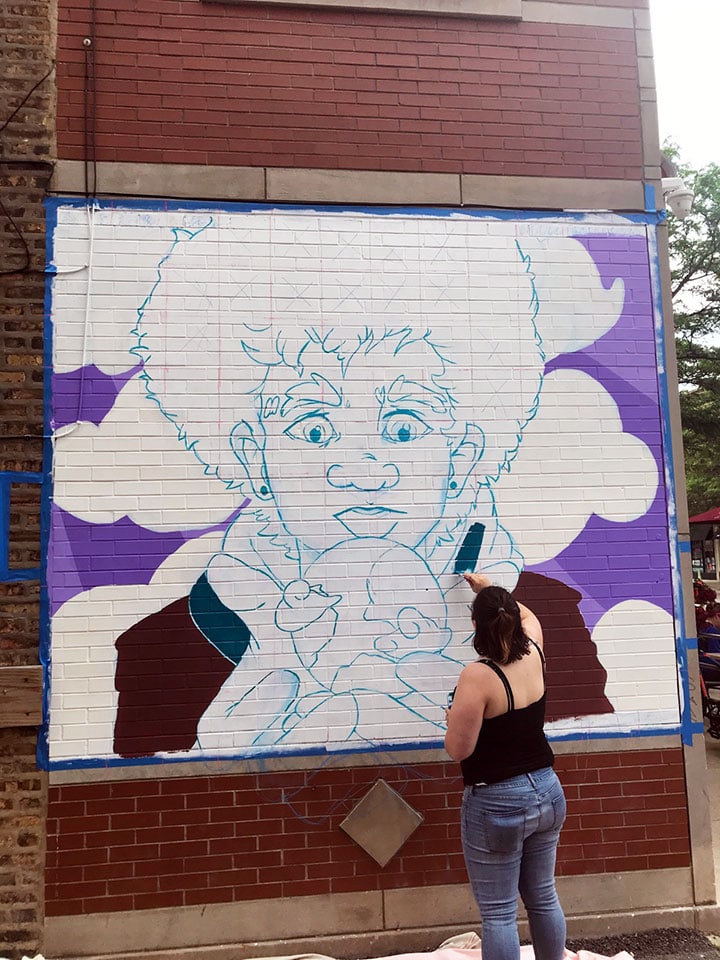 About the Artist
Rachel Nurmi works as an independent artist creating digital illustrations and large-scale paintings. Chicago art lovers can find her fantasy and adventure characters painted on the walls of local restaurants, hung in art galleries, and sold in neighborhood cafes. See more of her artwork at www.rachelnurmiart.com.