In early 2019, the Greater Ravenswood Chamber of Commerce issued a Request for Proposals from local artists to beautify an existing flower planter at Damen and Leland avenues. The planter was beautifully maintained by SSA#31's landscaping crews, but often a target for graffiti. Pilsen-based artist Jamie Lynn Porto's proposal was selected by GRCC in the spring and work began that summer. The resulting mosaic installation, Community, was completed on September 23, 2019.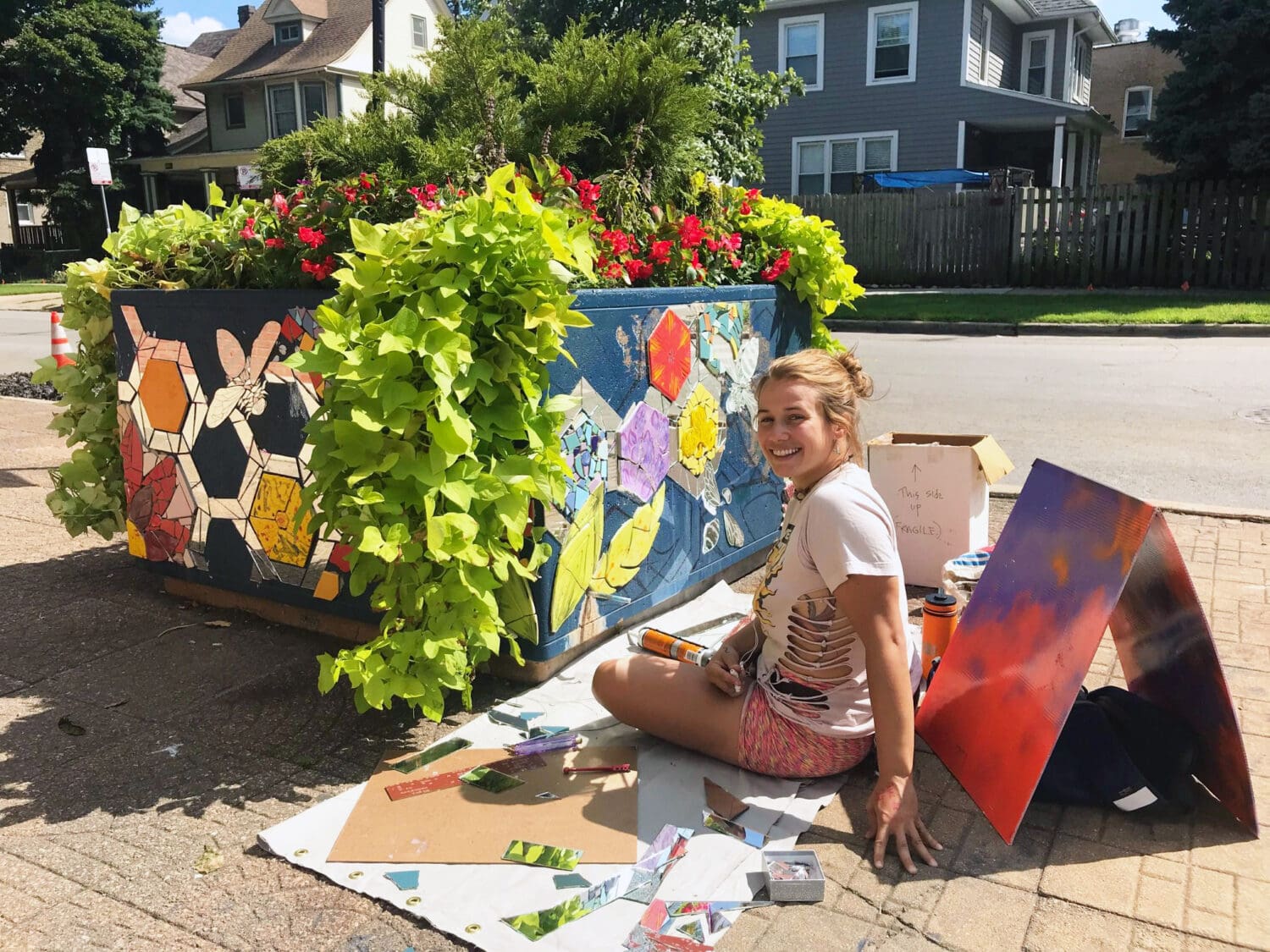 Project Details
Jamie's proposal included several free community mosaic workshops, which take place outdoors over a few weeks in August. By the end of the series, attendees learned the basics of tile making, painting/glazing, and mosaic installation.
Sponsors: Greater Ravenswood Chamber of Commerce, Special Service Area #31
Installation Team: Work on this piece was done by lead artist Jamie Lynn Porto, as well as Leigh Hardy, Andi Mints Gilreath, Jessica Licklider, Gene Wagendorf III, and other members of the Ravenswood community.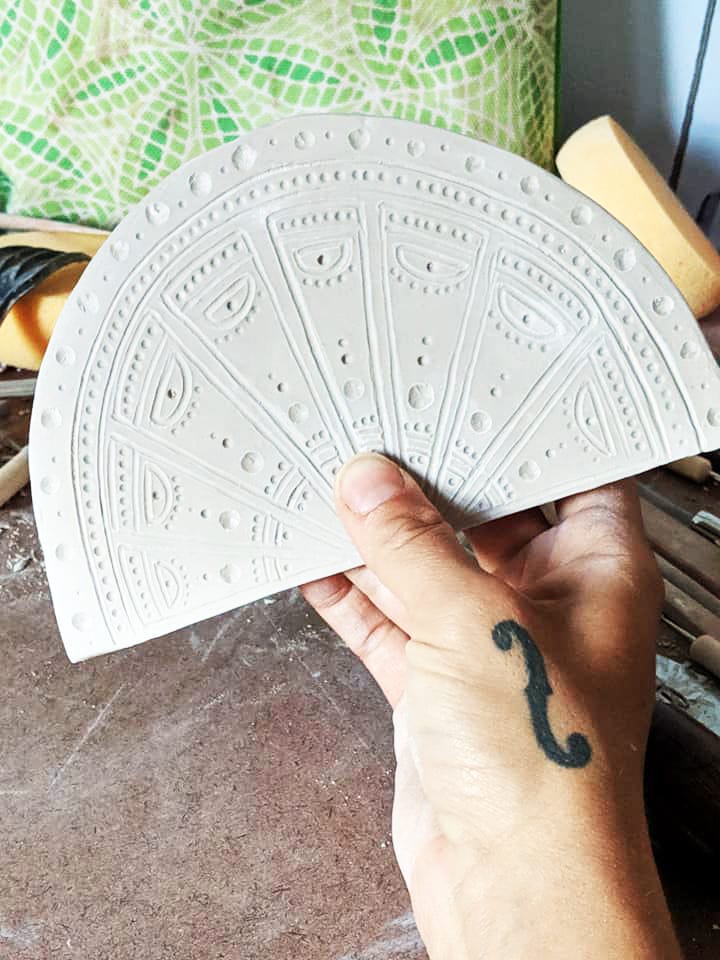 About the Artist
Jamie Lynn Porto is a Chicago-based artist specializing in painting, drawing, large scale mural installation, and ceramics.