The Happy Garage is an unexpected burst of joy at the north end of the Ravenswood Industrial Corridor. Located at the corner of Winona and Ravenswood (just south of Foster), this colorful mural was created by popular Brooklyn-based artist Chris Uphues in 2018. It attracts visitors from across Chicago and might be the most Instagramed spot in Ravenswood!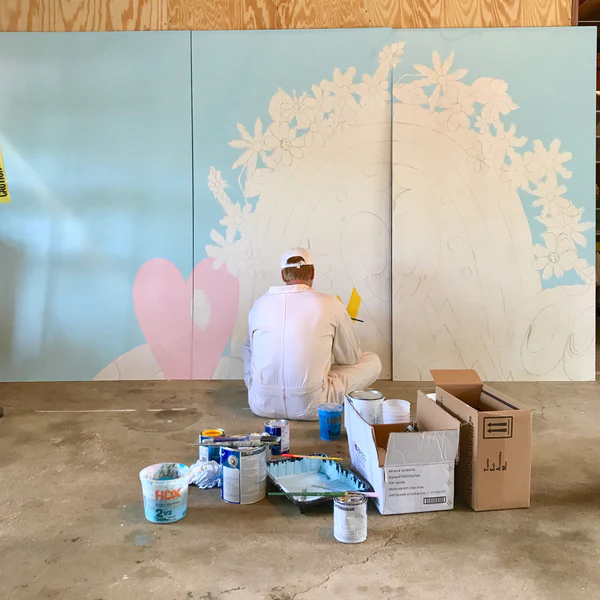 Project Details
The Happy Garage was commissioned by Ravenswood residents Michael McVickar and Brian Westphal. Its first incarnation was as a series of painted characters dotting the sides of McVickar and Westphal's north-facing garage wall.
After the installation was vandalized in September of 2017, Uphues reimagined the piece on a series of painted panels. On June 28, 2018, Uphues completed final touch-ups on the new installation, which is even brighter and bolder than its beloved predecessor.
Sponsors: Michael McVickar and Brian Westphal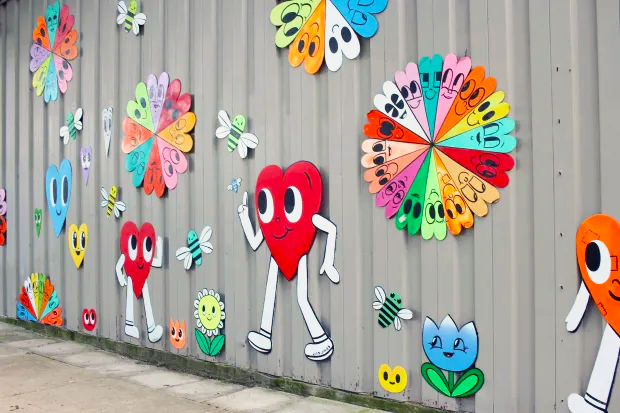 About the Artist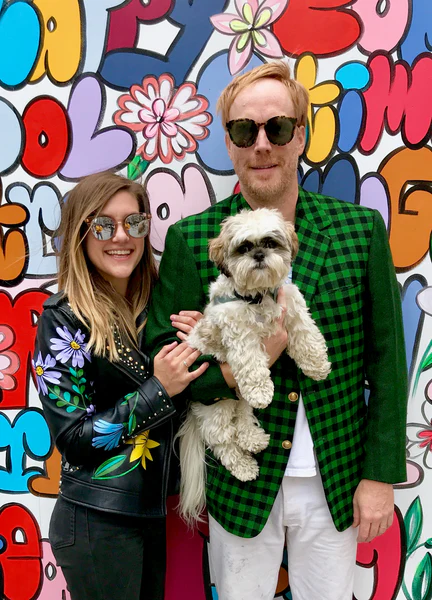 Chris Uphues is an artist and designer living in Brooklyn, NY. He lives with his monkey Del where they spend their nights singing to the moon with homemade instruments and generally having a good time.
His work is concerned with an idiosyncratic visual vocabulary embracing toys, folk art, popular and anonymous objects, video games, black light posters, Bosh, japanese designer, Popy, classical greek sculpture, islamic architecture, Walt Disney, chinese opera, bismillah khan neon, persian calligraphy animation, comics, hindu art, Issa, album art, carnival lights and display, tramp art, fireworks and advertising. He understands the fantastic energy force and formal variety present everywhere in products of everyday popular culture. Looking closely at his work it is full of wonderful and fantastic surprises. He is a true craftsman with a steady hand for details and a polished surface.