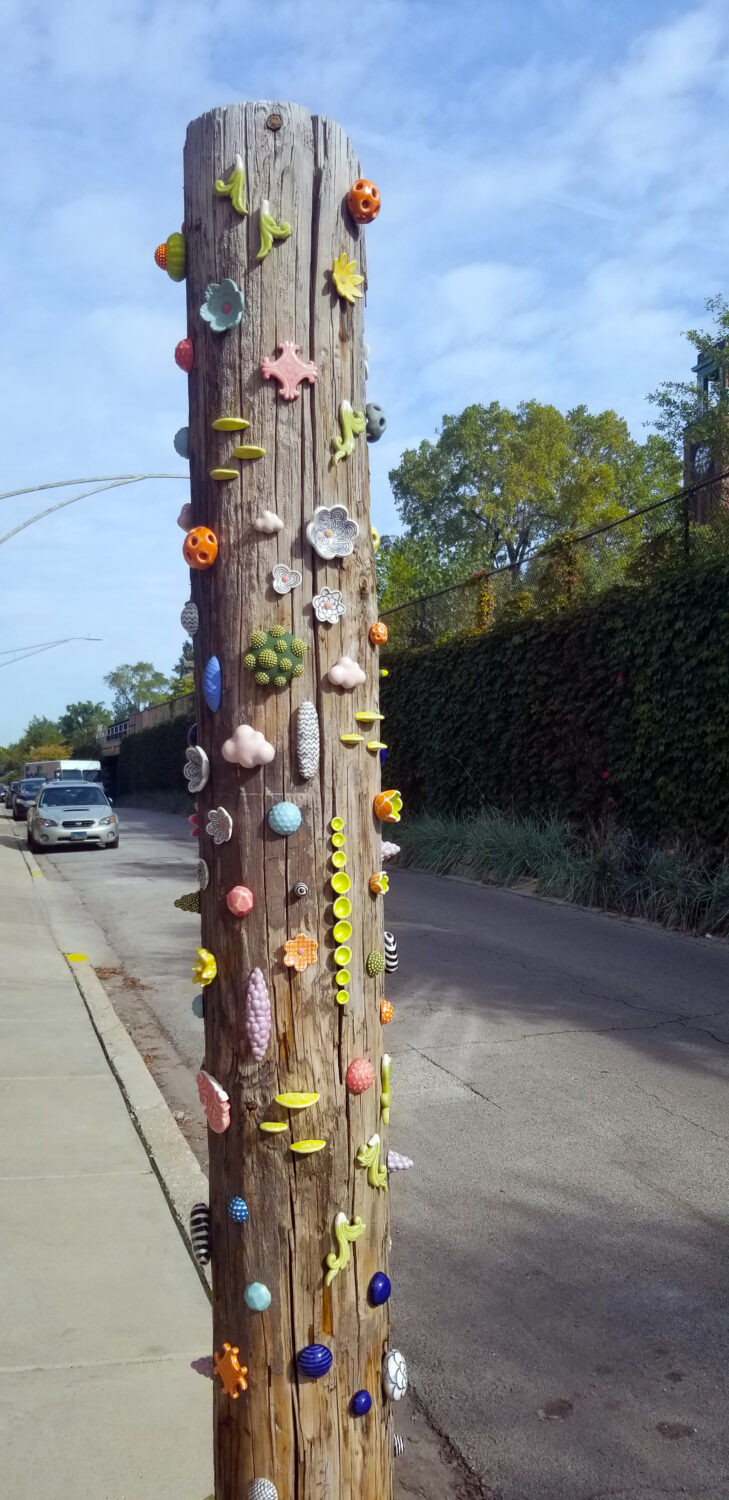 Artist Statement
My concept for these pieces is based on the natural life cycle of the types of trees commonly used to create utility poles.  These poles are generally made from Douglas Fir and Southern Pine trees.  In their natural environment at the end of a tree's life downed logs and decaying stumps become nurseries for new life.  Called "nurse logs" or "Nurse Trees" they become covered in organisms like fungi, moss, seedlings and other microscopic life.  Nurse logs provide nutrients, moisture, space, and shelter that gives new life a chance to survive.

For these two utility poles, these fallen logs, I will create small sculptural objects that reference the beauty in the microorganisms needed to begin this new life.  The sculptural pieces will be attached to and embedded in the utility pole.  The pieces will pay respect to the tree but also to Chicago's slogan, "Urbs in Hortu" which translates to City in a Garden.  Chicago has one of the most visionary park and boulevard systems in the nation.  I would like this to be my contribution to making this city a lively and lush place to live and grow.

 - SARAH HICKS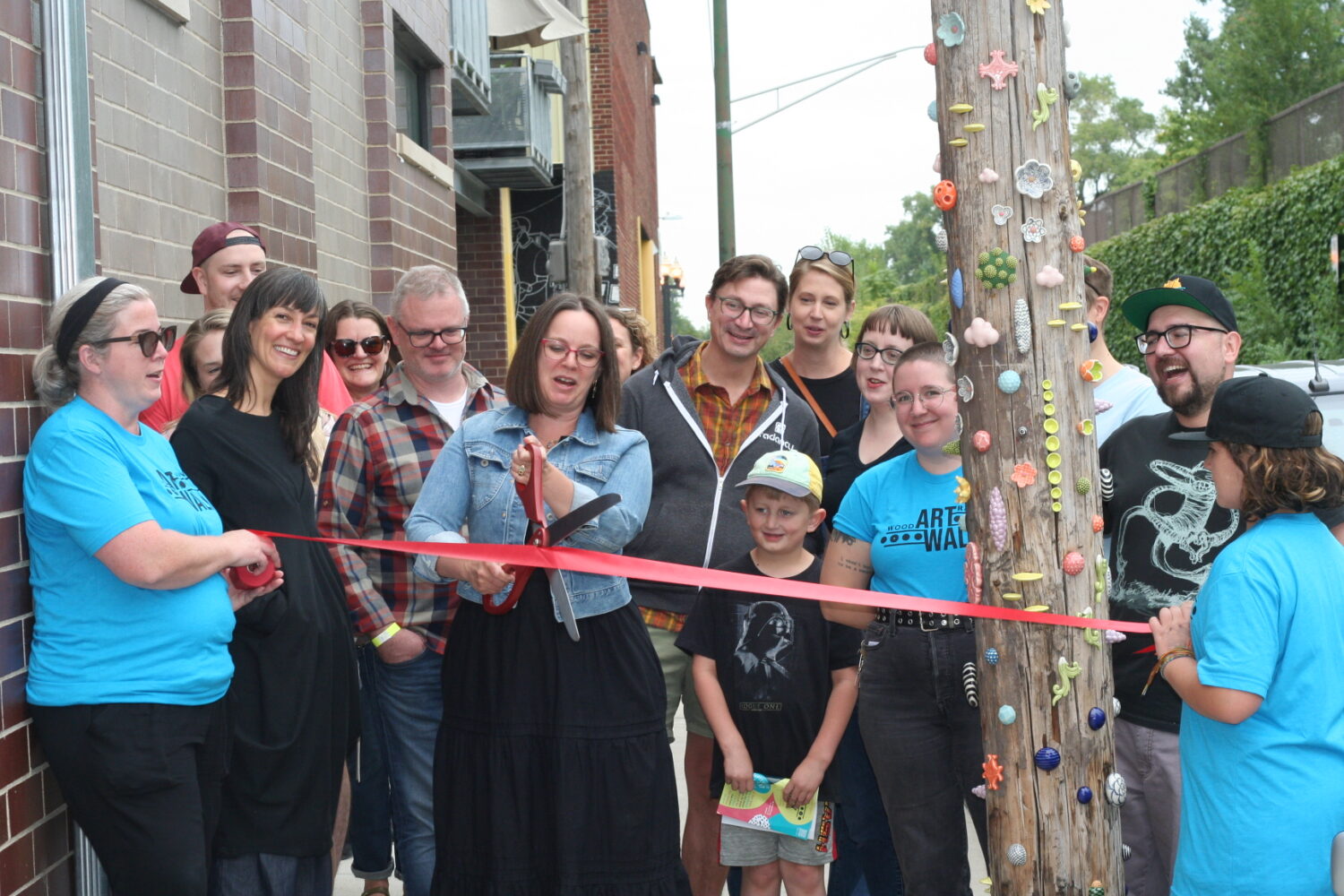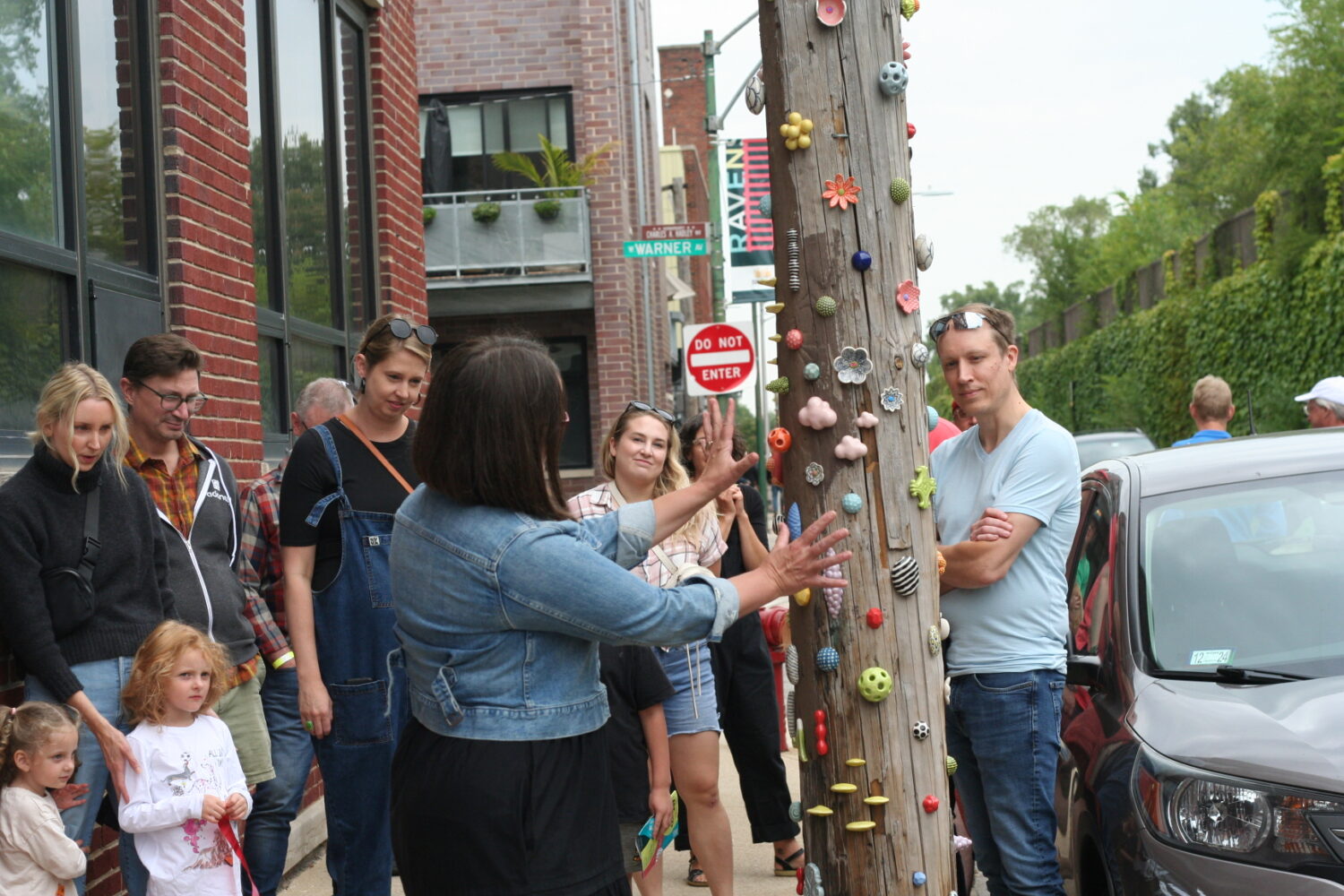 Project Details
In the Spring of 2023, the Ravenswood Community Council, in partnership with the Greater Ravenswood Chamber of Commerce and Special Service Area #31, issued an RFP seeking proposals from artists to beautify two decommissioned utility poles along Ravenswood Avenue. The projected presented a rare opportunity to expand the Ravenswood Sculpture Garden on the west side of the train tracks, where public way space is limited.
After reviewing 21 proposals, RCC commissioned Sarah Hicks to bring "The Nurse Trees" to Ravenswood. Over the summer, Sarah hand-crafted approximately 600 ceramic pieces for the installation. Their forms were based on fungi, moss, and microscopic life native to trees typically used for utility poles.
"The Nurse Trees" were completed in the week leading up to the 21st annual Ravenswood ArtWalk, with a ribbon cutting celebration during the festival on September 16th.
Sponsors: Ravenswood Community Council, Greater Ravenswood Chamber of Commerce, Special Service Area #31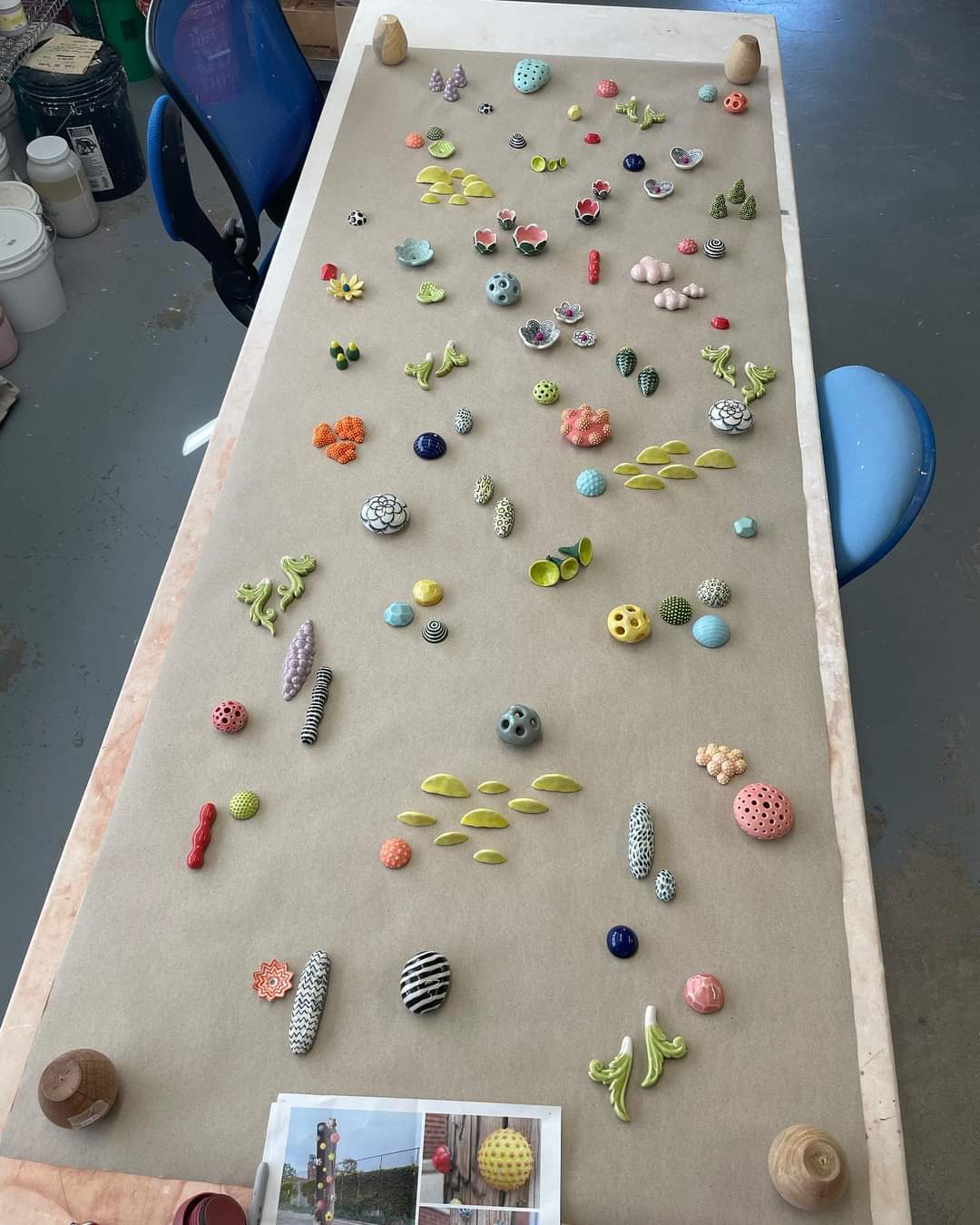 About the Artist
"I am a ceramic artist, gardener and armchair horticulturist. My work is inspired by collections of forms, shapes and patterns occurring in the natural world. Growing up I had the freedom and space to investigate and explore the phenomena of the physical world. From slimy green algae growing on my uncle's pond to gelatinous collections of tadpole eggs in Labadie Creek to hunting for Morel mushrooms on "the Land," the memory of these images and experiences informs my work today.
Born and raised in Labadie, Missouri (a small-town west of St. Louis), I had the good fortune of growing up with a family of talented artisans and makers. Through them I collected a range of skills that contribute to my artistic practice. I learned textile arts such as sewing, spinning, quilting and weaving through my mother and was influenced by my father's talents as a builder, woodworker, traditional cabinetmaker and avid gardener. These experiences imparted in me an appreciation for fine craft, the handmade and the bounties of nature. I use these skills to create things that are beautiful, playful and accessible." – Sarah Hicks