Spoken Café and Beans & Bagels have earned the prestigious Snail of Approval for their sustainable and seasonal food practices. Awarded by Slow Food Chicago, the Snail of Approval recognizes businesses that "meet the highest Good, Clean and Fair standards."
The two Greater Ravenswood Chamber of Commerce members join six other local food and beverage industry leaders in the Snail Club. Slow Food Chicago evaluates recipients in six categories- Sourcing, Environmental Impact, Cultural Connection, Community Involvement, Staff Support, and Business Values. The Snail confirms what Ravenswood already knows: these businesses make good food and take good care of our planet and its people!
Spoken Café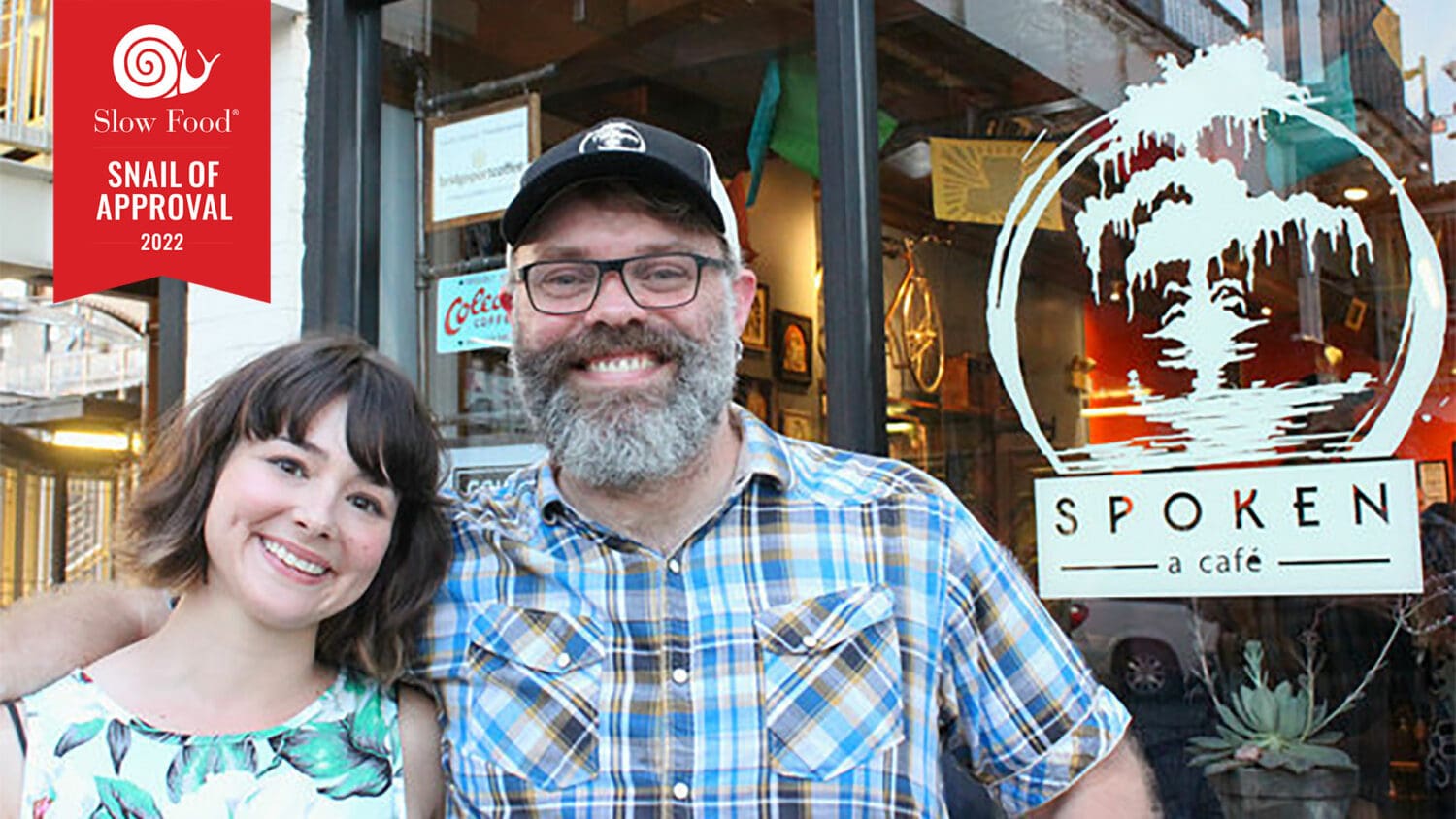 Spoken Café (1812 W Montrose) is located in the heart of Ravenswood, just steps from the Montrose Brown Line station. They serve breakfast and lunch fare with Acadian Cajun respects, including locally roasted coffees and espresso, bagels, sandwiches, pastries and more. Menu items are crafted with in-house ingredients that are locally and organically sourced when possible. Owners Will Goodwin and Sido Gaudé are from Southern Louisiana and their Acadian Style Cheesy Grits are a must try!
The duo were among the first Ravenswood business owners to embrace commercial composting, and were early customers of WasteNot Compost. In 2015, both businesses received Raven Awards from the Ravenswood Community Council "for achievements in neighborhood greening and sustainability." Since then, Spoken has shifted entirely to compostables, and offers incentives for customers that bring reusable mugs.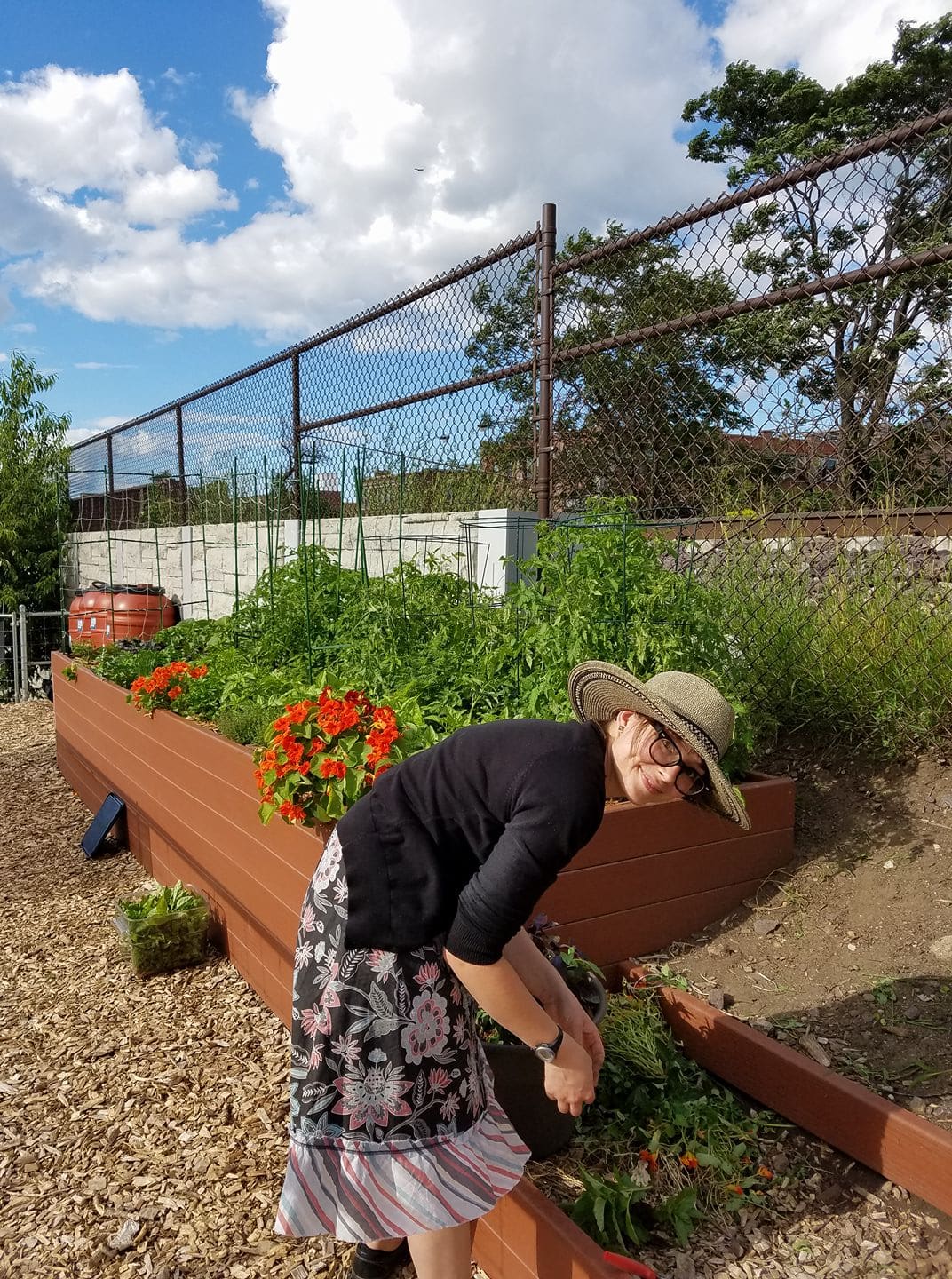 Alongside their incredible menu, Spoken offers an extensive retail line of seasonal jams, pickles, ferments, and sauces made in-house. For more information or to place your order online, visit spokenchicago.com.
Spoken Café
1812 W Montrose Ave
Chicago, IL 60613
(773) 769-2000
Hours
Tuesday – Sunday
7 AM – 2 PM
---
Beans & Bagels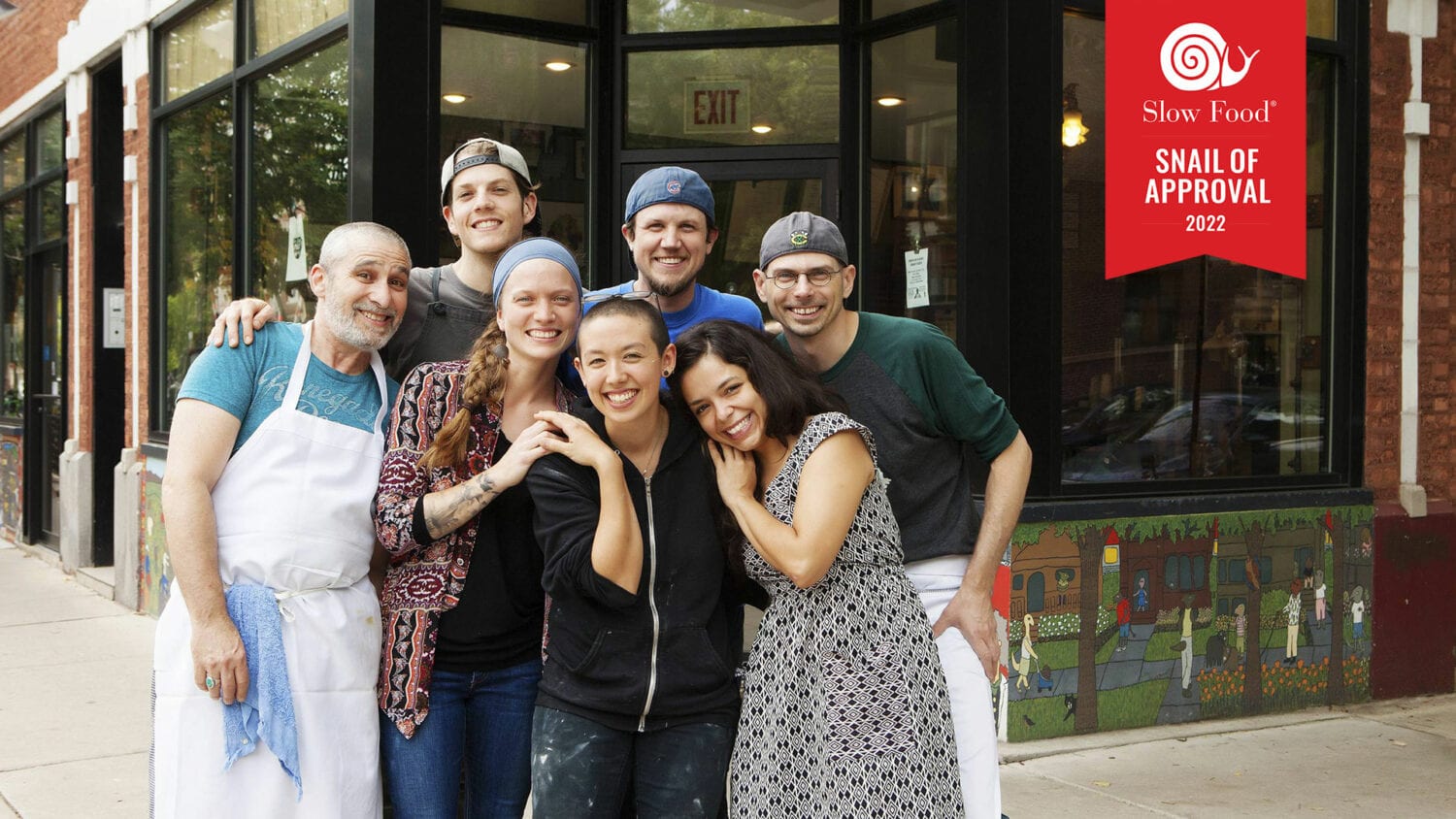 Beans & Bagels (2601 W Leland Ave) is one of the city's most decorated cafés and bakeries. Serving the Lincoln Square and Ravenswood communities since 1994, Beans & Bagels impressive small business credentials include:
Living Wage for US Tier II Certification (2022)
Slow Food Snail of Approval (2021)
Green Restaurant Association 3-Star Rating (2021, retained)
Best Coffee Shop – Chicago Reader's Best of Chicago Reader's Poll (2021)
Best Bagels – Chicago Food Bracket (2021)
Runner Up, Favorite Coffee Shop – Time Out Chicago's Love Chicago Awards (2016)
Beans offers a unique combination of (mostly) organic, directly traded, specialty coffee paired with seasonal and locally sourced food. Constantly striving to make a positive impact on the planet, the owners are committed to reducing to zero waste, decarbonizing operations, and embracing a circular and regenerative economic model. Fun Fact: WasteNot Compost owner Liam Donnelly got his start at Beans and his company continues to service the café.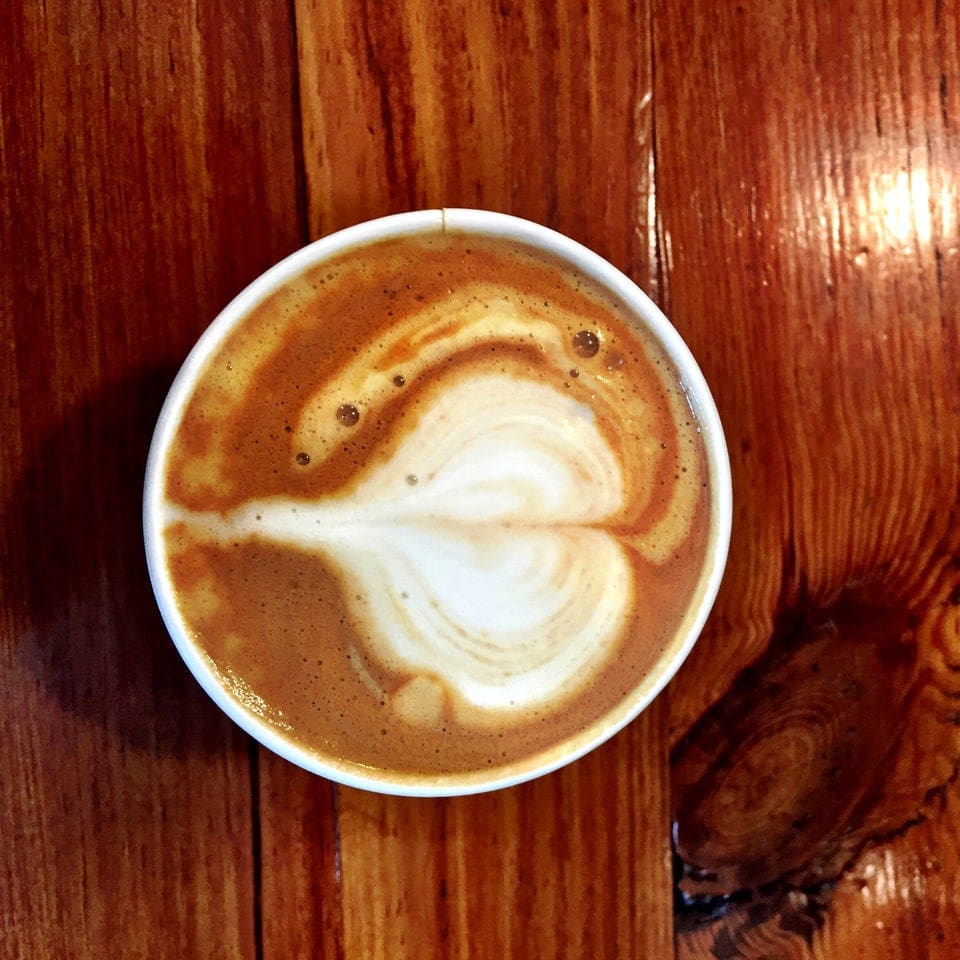 Along with being incredibly environmentally minded, the Beans & Bagels team is dedicated to baking fine Viennoiserie, preparing good food, and serving quality coffee. Visit linktr.ee/beansandbagels to learn more.
Beans & Bagels
2601 W Leland Ave
Chicago, IL 60625
Hours
Monday – Sunday
8 AM – 2 PM
---
Other Posts You May Enjoy: