Now that spring is here and the sun has returned, we're all excited to get outside again. Unfortunately, in some parts of the neighborhood, dead leaves and litter have replaced the slush and snow. No doubt, our streets, parks, and greenways could use a little tidying! What better time for an Earth Day cleanup?
Ravenswood is represented by a number of strong block clubs and community groups that are committed to keeping our neighborhood clean and green. Read on for a list of local Earth Day events organized by our friends, partners, and neighbors. Know of an event we missed? Let us know by sending details to info@ravenswoodchicago.org.
---
Ravenswood Neighbors Association's Ravenswood Cleanup Day
Join fellow neighbors for the RNA's annual post-winter community cleanup day. Volunteers will meet up at the northwest corner of Ravenswood and Leland and spread out from there. If possible, please bring your own hand sanitizer, water, and work or gardening gloves. The RNA will supply volunteers with trash bags.
When: Saturday, April 23, 2022 – 10am
Where: Meet at Ravenswood and Leland, outside Redline VR (4702 N Ravenswood Ave)
RSVP: On Facebook
Ravenswood Neighbors Association represents the area between Lawrence, Ashland, Montrose, and Damen Avenues. Visit myravenswoodneighbors.org to learn more.
---
Friends of Winnslie Parkway's Earth Day Clean & Green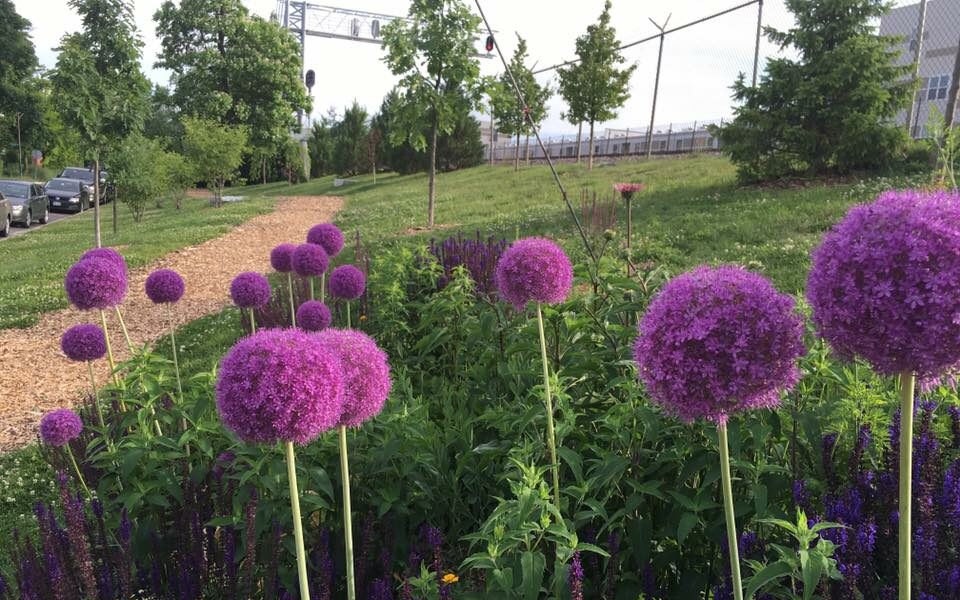 Farther north, two groups are focusing their efforts on the area between Lawrence and Winnemac, along both sides of Paulina, Hermitage, Ainslie, and Ravenswood Ave. Target spots for cleaning include the Winnslie Parkway, area alleys and the bioswales on Lawrence. Volunteers are encouraged to bring gloves, trash bags, trash pickers, and sturdy shoes.
When: Saturday, April 23, 2022 – 9am to 11am
Where: Meet at 4908 N Paulina St
RSVP: On Facebook
Winnslie Parkway is a public greenspace along the west side of Ravenswood Ave, from Winnemac to Ainslie. The Parkway was created by a local team of landscape architects and features a walking pathway, stone benches, and a diverse selection of native plants and trees. Friends of Winnslie Parkway (501c3) and its volunteers maintain this nature area for all to enjoy. Learn more at winnslie.org.
---
Bowmanville Community Organization's Spring Clean Up Day
To help keep Bowmanville beautiful, the green thumbs at the BCO are also hosting a neighborhood cleanup. Check in and pick up lawn trash bags at the Gateway Garden (1801 W Balmoral Ave) or the Bowmanville Green Space (5386 N Bowmanville Ave). This will be a fun morning outdoors with neighbors.
The Bowmanville Community Organization (BCO) is a volunteer group committed to improving quality of life for Bowmanville residents. Since 1987, BCO has contributed to a solid foundation of community service and neighborliness. They advocate for green solutions, accessible city living, urban gardening and green space, and connected neighbors to foster a vibrant and safe community. Get involved at bcochicago.org.
---
Heart of Lincoln Square Association's Spring Neighborhood Cleanup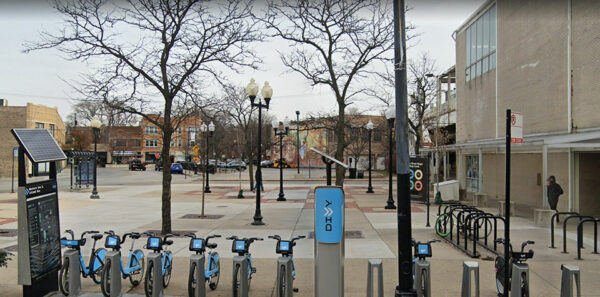 Join the Heart of Lincoln Square Neighbors Association (HOLS) for a Spring Neighborhood Cleanup starting at the north side of the CTA Western Station plaza. HOLS will provide volunteers with tools and garbage bags. If you would like to, please bring your own mask. HOLS will have gloves and hand sanitizer available.
When: Saturday, April 23, 2022 – 10:30am to 12:30pm
Where: CTA Western Station, north side (1900 N Western Ave)
RSVP: On Facebook
The Heart of Lincoln Square Neighbors Association represents residents between Damen, Montrose, Western, and Foster avenues. If you would like to learn more about their work, check out heartoflincolnsquare.org.
---
EcoShip Used Shipping Material Collection Event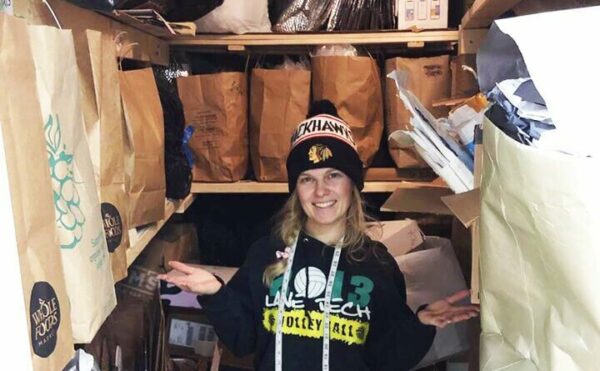 Stop by Sacramento Park on Earth Day to recycle your gently used shipping and packing materials. Find a list of accepted items at ecoship.org/donate.
When: Saturday, April 23, 2022 – 11am to 2pm
Where: Sacramento Park (3520 N Sacramento Ave)
EcoShip is a community based organization aimed at combating waste and promoting sustainable business practices. They collect gently used shipping materials from Chicagoland communities and distribute them to local businesses.
---
You May Also Enjoy: