EcoShip Chicago is a community organization that combats waste and promotes sustainable business practices. Based out of Logan Square, EcoShip collects gently used shipping materials and gives them to businesses in need. A chamber member recently connected us (the Greater Ravenswood Chamber of Commerce) with EcoShip and we quickly reached out to see how we could support their efforts. We're excited to partner with EcoShip and help introduce their services to the Ravenswood business community!
[The following is a guest post by Aleksandra Plewa, founder of EcoShip Chicago]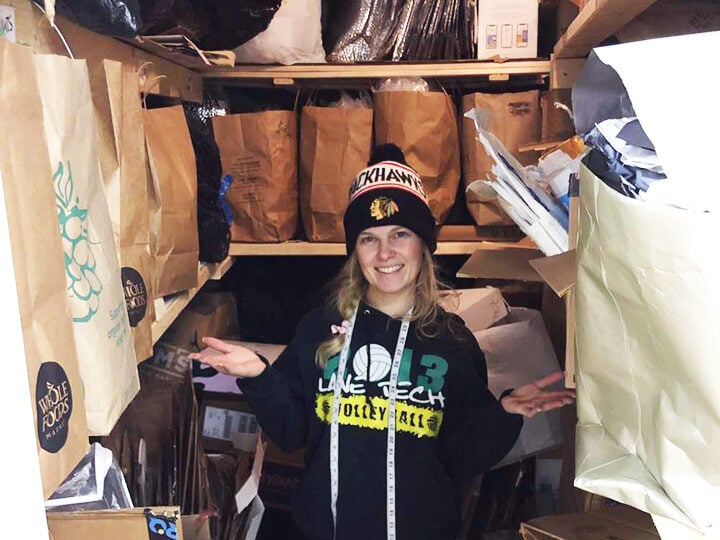 Last month, as we sorted through all the shipping materials that were donated to us, the mass really hit us. On one hand, we felt a sense of relief that we kept these materials out of landfills. On the other, we were frustrated by how difficult it is to keep track of what is recyclable and what will end up in the trash. Unfortunately, many of the shipping materials we receive are from Amazon or Target and are not recyclable. Even if they have the black recycling symbol with the words "Store Drop-Off", they almost always get thrown into the garbage.
What We Do & Why We Do It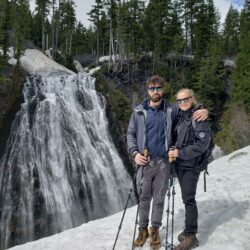 My partner, Peter, began his reselling journey after college. Since the beginning, he reused shipping materials that were passed on to him by friends and family. Pretty soon, it wasn't enough. That's when I reached out to local Facebook groups and the Chicago Environmentalists. I started asking if anyone had old mailers around their homes. Before we knew it, our hallway closet was filled with shipping materials. I figured there had to be other businesses that could use these to save money and implement sustainable practices. Upon reaching out to hundreds of individual sellers and smaller businesses, I realized that I was right. We established our Facebook group, EcoShip Chicago Official, along with an order form. We took off from there!
EcoShip now hosts monthly Donation Weeks where individuals can drop off gently used shipping supplies at locations around the city. This includes items like padded and non-padded mailers, bubble wrap, packing peanuts, air packs, packing paper, and more. We've established permanent drop-off points at 3 businesses: Rooted by Pollen in Logan Square, BFF Bikes in Bucktown, and Cloud & Bunny in Ravenswood. During their store hours, individuals can drop off padded mailers and poly bags. These partnerships were formed not just to promote businesses that we're fond of, but also to help them recycle old materials. Small businesses typically face complicated, expensive, or time consuming options for recycling. EcoShip is your friendly, cost free, local solution for offloading burdensome materials.
How it Works
After we collect donations, we redistribute these materials to small businesses and sellers around Chicago. With the help of our amazing volunteers, we can quickly sort and bundle items. Once we receive an order form, we confirm and schedule a pick-up time at our storage unit in Logan Square.
Through this process, we've met many small business owners who are extremely grateful for these materials. As the cost of shipping and materials goes up, sellers worry they might not be able to withstand the increases without raising prices. Many of our clients started their business journey after the pandemic hit. Some were laid off, others just needed an extra source of income. By providing these free materials, we hope to help these businesses continue to grow sustainably.
Looking Ahead: What's Next for EcoShip
EcoShip has room to grow and we are learning every day. In the future, we hope to have a storefront so folks can come in, pick out supplies, and pay what they can. However, we're currently focused on just spreading the word and getting as many people involved as we can.
I haven't met a single person who doesn't shop online. If we can set up drop-off bins around the city, this could become another habit that we get into. After just 3 months, we've saved 3,320 mailers and 560 boxes. That doesn't account for reused packing peanuts, bubble wrap, or packing paper. I assure you, those numbers are just as astonishing. We encourage everyone to join us by either donating, reusing, or volunteering. You can find all our information at www.ecoship.org. We can't wait to meet you and hear about why you want to get involved!
---
Other Posts You May Enjoy