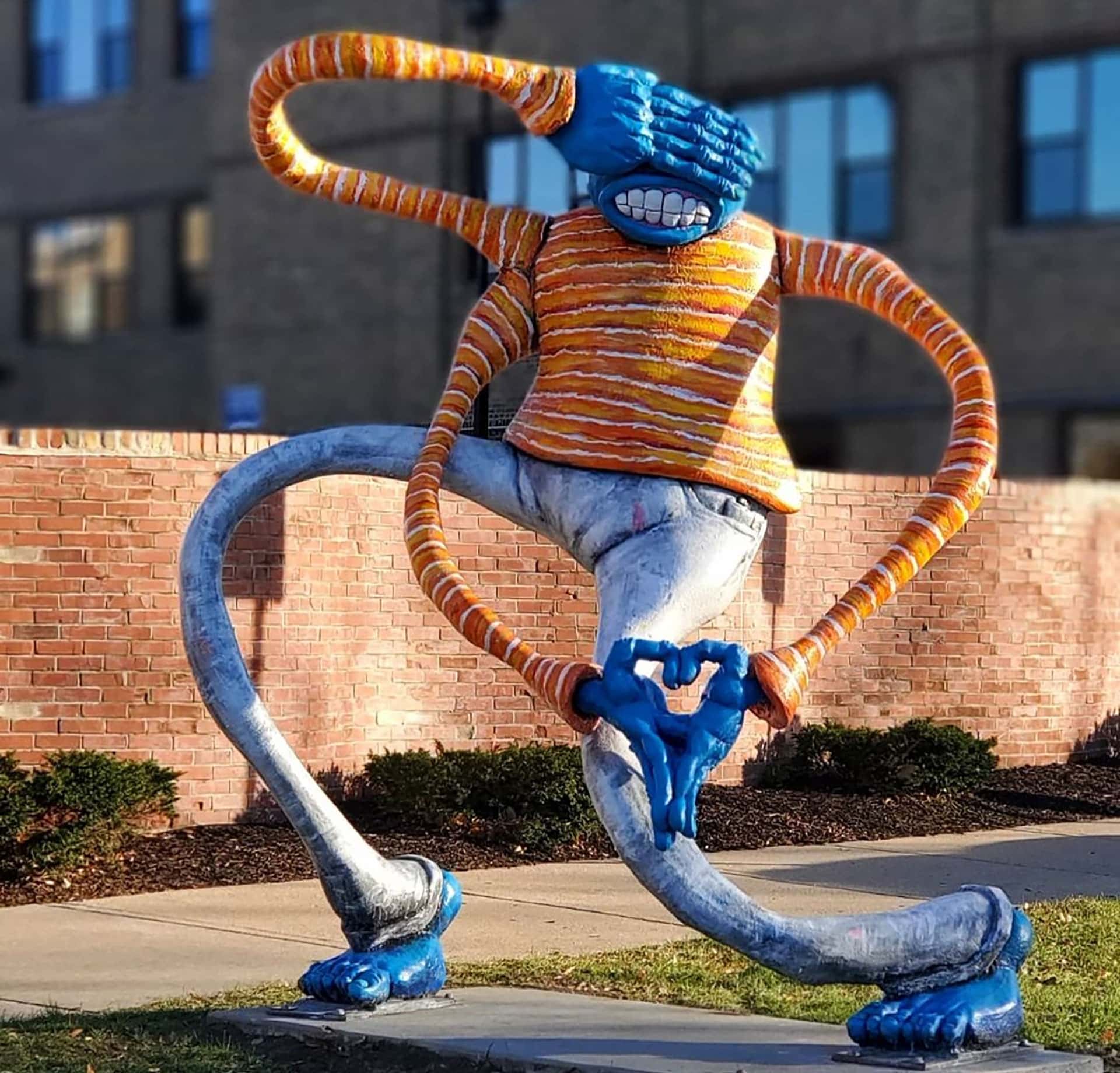 Last year, the Ravenswood Sculpture Garden debuted with the installation of six new works of public art. This spring, three more sculptures will join them along the historic Ravenswood Industrial Corridor. Among the group installed in 2021 is "Blind Love," a surreal piece by Chicago artist John Airo. Located Ravenswood and Berteau avenues, the blue, three-armed, gender-less figure has captured the imagination of neighbors and visitors alike. "Blind Love" greets fans daily, is a target for spontaneous art drops by Airo, and has developed an enthusiastic social media following.
Now, you can rep your love for "Blind Love" with an original t-shirt design from John Airo. These comfy, vibrant tees feature concept art for "Blind Love" on front AND back! This exclusive design is available for a limited time only in a variety of color combos, sizes XS-2XL.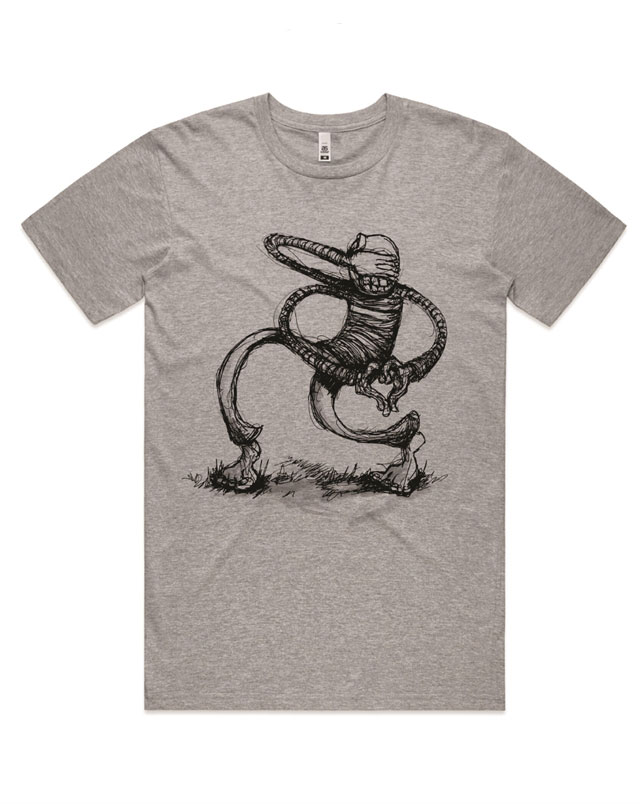 Preorders open are open 4/6/22 through 5/6/22 at 5pm. We anticipate shirts will ready for local pickup or shipping via USPS First Class Mail by 6/6/22.
100% of proceeds support public art programming from the Ravenswood Community Council (501c3) and Chicago Sculpture International (501c3). Shirts are printed by Luckyprints on soft, pre-shrunk, 100% cotton tees.
About the Ravenswood Sculpture Garden
For over a century, the Ravenswood Industrial Corridor has been home to one of Chicago's most vibrant and diverse creative communities. Over that time, makers of all kinds- from metalworkers and brewers to painters and carpenters- have laid down roots in Ravenswood. Historic manufacturing buildings that once housed giants of industry have since been reimagined, each now home to countless talented artisans.
Established in 2021 by the Ravenswood Community Council (RCC) and Greater Ravenswood Chamber of Commerce (GRCC), the Ravenswood Sculpture Garden celebrates this rich history of arts and industry. Chicago's newest public art destination includes 7 sculptures, with 3 more coming in Spring 2022! This new attraction enhances our community's standing as a destination neighborhood, pays homage to its creative spirit, and drives foot traffic to area businesses. Click here to explore the Sculpture Garden online.
Special thanks for Chicago Sculpture International for their assistance and expertise, and of course to John Airo for his continued support and creativity. See more of his work at www.johnairo.com.
Other Posts You May Enjoy