Enjoy a behind the scenes look at the making and installation of "Blind Love" in a new short film.
In 2021, the Greater Ravenswood Chamber of Commerce (GRCC), Ravenswood Community Council (RCC), and SSA #31 established the Ravenswood Sculpture Garden. Located along our historic industrial corridor, the Garden debuted with seven permanent sculptures. These new pieces connect with existing public art to transform Ravenswood and celebrate its creative community.
In January of '21, the Ravenswood Arts Committee (a panel of local arts professionals and community stakeholders) issued a Request for Proposals from artists. After reviewing over sixty submissions, eight sculptures were selected based on input from a neighborhood survey and feedback from the Arts Committee.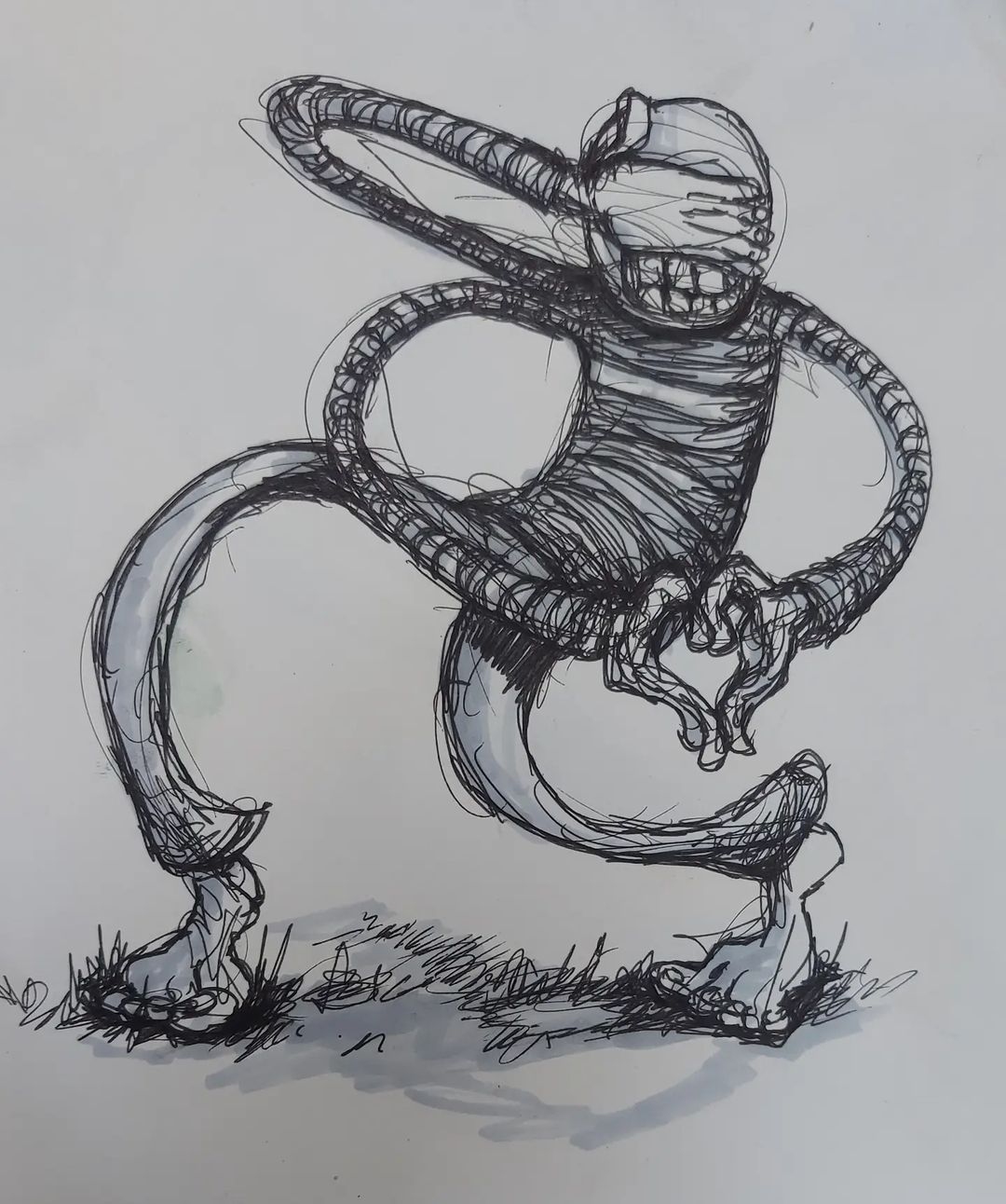 One of the more popular submissions was "Blind Love," by Chicago artist John Airo. The sculpture was commissioned by the Ravenswood Arts Committee in spring 2021. After months of hard work by Airo and his team, the nearly 12 foot tall sculpture was installed in November. Located at Ravenswood and Berteau avenues, the surreal, three-armed, gender-less figure has captured the imagination of neighbors. "Blind Love" attracts visitors daily, is a target for spontaneous art drops by Airo, and has developed an enthusiastic following on social media.
Get a behind the scenes look at the making of "Blind Love" in this incredible short film by Killian Blount.
Click here for more "Blind Love" photos and project details. Then, follow @johnairoart for new work and surprise art drops.
What's next for the Ravenswood Sculpture Garden?
Two new sculptures are coming to the Garden in 2022! Spring will see the installation of "Seed" by Brandin Hurley near Leland and Ravenswood Ave. Further south at Montrose Ave, Ravenswood-based artists and fabricators Manifold will install "Flight of the Bumble Bee." Commissioned by the GRCC and RCC in 2019, "Flight" takes design inspiration from the pollinator activity at the adjacent Montrose Metra Community Gardens. The sculpture will also include unique, interactive elements that compliment nearby greening efforts. Details and installation dates coming soon!
Other Posts You May Enjoy