Ravenswood has long been one of Chicago's most vibrant and diverse creative communities. At it's heart, the historic Ravenswood Industrial Corridor is home to artists, artisans, manufacturers, musicians, and makers of all variety. The Ravenswood Community Council and Greater Ravenswood Chamber of Commerce are dedicated to supporting local artists and increasing opportunities for artists in our community.
This month we've got details about grants from the Department of Cultural Affairs, a Request for Proposals from E(art)h Chicago, and an opportunity for mural artists coming in 2022.
DCASE Individual Artists Program Grant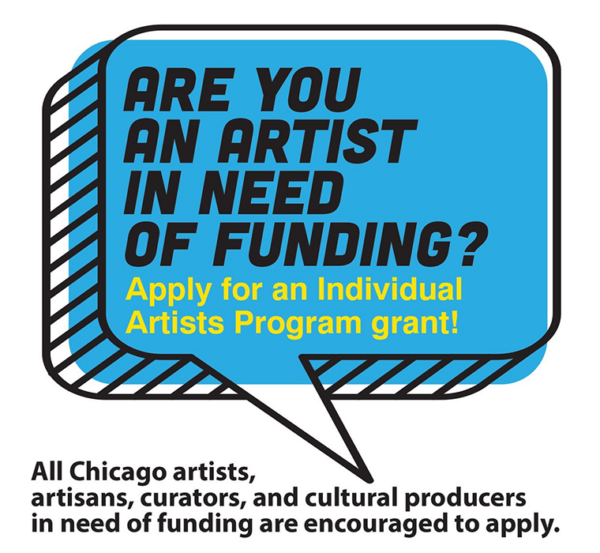 The Chicago Department of Cultural Affairs & Special Events (DCASE) has opened applications for its Individual Artists Program (IAP) Grants. IAP grants support the creation, development, or presentation of artwork, and professional development, for artists across all disciplines, including; Film & Media Arts, Literary Arts, Performing Arts (Theatre/Dance), Music, and Visual Arts & Design. Applications are open through January, 7, 2022 at 5 PM.
Visit chicagoculturalgrants.org for more information.
New This Year
DCASE has received an unprecedented increase to its Cultural Grants Program for 2022. This has doubled the amount of IAP grant funds available for Chicago artists. DCASE anticipates making 200 grants through this program. Other key changes:
Applicants can request grants of up to $6,000.
An expanded list of eligible Project Types includes general investments in artistic practice (such as the purchase of equipment or materials needed to develop a body of work) and other business development costs.
Artists do not need to be US Citizens or permanent residents to apply. Undocumented residents are eligible.
Travel expenses are allowable across all project types.
Mentorship opportunities are available.
Program Overview Webinar
Interested in bringing your IAP project to Ravenswood? Let us help!
If you're considering applying for an Individual Artists Program grant to fund a work or performance that would take place in Ravenswood, Bowmanville, Lincoln Square, or North Center we're here to help! To schedule a consult, contact gene@ravenswoodchicago.org.
---
E(art)H Chicago Announces $300,000 Fund for Art Projects, Shares Request for Proposals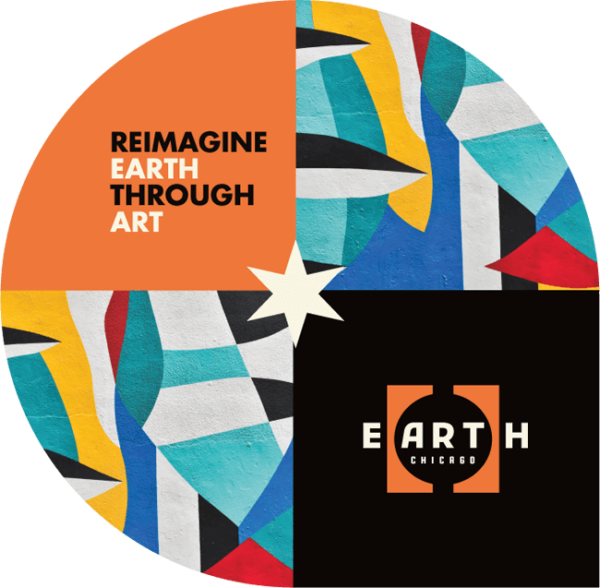 Pronounced Earth Art Chicago, this program is a citywide community-based art initiative to raise awareness, create dialogue, and inspire action on climate change, natural resource use, and environmental justice.
With more than $300,000 in funding for local artists to be awarded through a competitive online application process, the E(art)H Chicago program will highlight artists and communities directly impacted by industrially polluted corridors, centering voices typically left out of the climate conversation.
Citywide placement of funded artworks in Chicago neighborhoods and downtown during summer 2023 will create an interconnected experience of art and the environment. Each installation will educate, inspire, and encourage people to take action and explore all of the art pieces throughout the city. Program details, including a Request for Proposals and Project Timeline, can be found at earthartchicago.org.
Interested in bringing your E(art)H project to Ravenswood? Let us help!
If you're considering an E(art) Chicago project for the Ravenswood, Bowmanville, Lincoln Square or North Center neighborhoods, we're here to help! We're especially interested in proposals for sculptures that might be added to our new Ravenswood Sculpture Garden. To schedule a call, contact gene@ravenswoodchicago.org.
---
Levy Senior Center Seeking Muralist
The NE Levy Regional Senior Center (2019 W Lawrence Ave) is about to kick off a search for a mural artist! 47th Ward Alderman Matt Martin and The Department of Cultural Affairs & Special Events have earmarked funds for this exciting new public art project in Ravenswood. Artwork will take the form of a painted mural on the north wall of the center.
The Levy Center will host a Public Art Community Forum on January 19, 2022 at 6 PM (via Zoom). Click here to register. DCASE will issue an artist Request for Qualifications in early 2022.
---
City of Chicago Mural Registry
DCASE manages the City of Chicago Mural Registry, a publicly-accessible database documenting the growing collection of murals across the city on both private and public property. Artists, organizations and property owners are encouraged to register completed murals by submitting an application. For more information about the registration process application and process, visit chicago.gov/muralregistry. Applications are accepted on a rolling basis.
---
Other Posts You May Enjoy