You read that headline correctly- one of the most hotly anticipated additions to Malt Row is finally here. As of Friday, October 1st, KOVAL's on-site tasting room and patio are officially open to the public! These new spaces join the distillery's visitors center, tours, classes, events, and retail shop to offer a fully immersive experience.
The elegant tasting room draws on influences from KOVAL's founders' Central European heritage and travels, while also seeking inspiration from local seasonal elements. Featured collaborations include Ravenswood's Spoken Cafe and Lucila's Alfajores, and Hewn Bread in Evanston.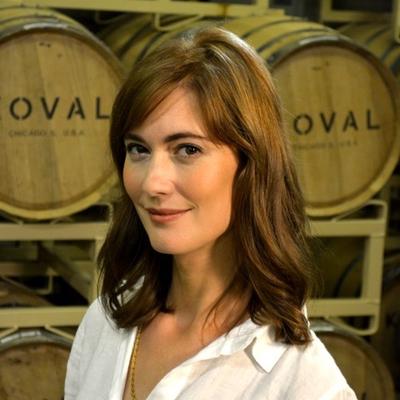 We feel that the new tasting room truly completes a visit to KOVAL. When people come to the distillery, they will not only have the ability to tour behind-the-scenes… but also relax with a cocktail at the bar or patio, and even bring home a bottle. It really turns an educational experience into a full night out, which was always our dream.

KOVAL Co-Owner and President, Dr. Sonat Birnecker Hart
A preview of the menu reveals a mix of classic cocktails and imaginative originals. Cocktails like the Barrel Aged Manhattan (w/ KOVAL Rye + Rose Hip Liqueur) and Sweater Weather (w/ KOVAL 4 Grain, Caraway Liqueur + Chrysanthemum Honey Liqueur) highlight the flavor profiles of KOVAL's various craft spirits. The menu also includes favorites like KOVAL's Bourbon and Dry Gin, as well as a host of liqueurs, fruit brandies, and limited-edition releases. In addition to cocktails, a variety of Perfect Pairs (KOVAL spirits expertly combined with bite-sized treats), flights, light food, and international coffee drinks will be available. Find the full menu on KOVAL's website.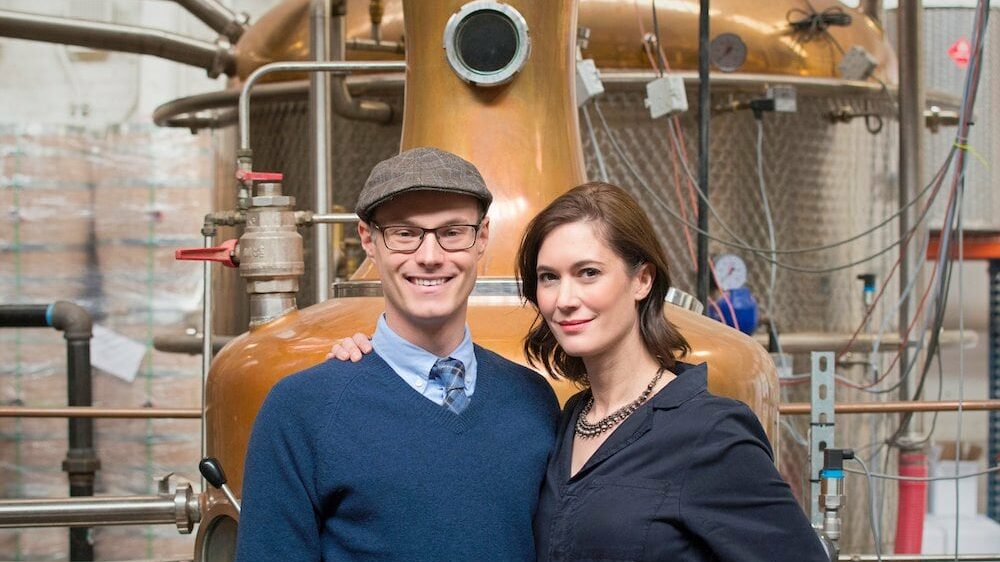 Husband-and-wife team Dr. Robert Birnecker and Dr. Sonat Birnecker Hart founded KOVAL in 2008 as the first post-prohibition distillery in Chicago. The duo brought new levels of creativity to the world of spirits, utilizing unique locally-sourced grains and a "heart cut" approach to distilling. This blossomed into a line of organic and kosher whiskeys, gins, and specialty spirits that have been awarded over 100 times internationally for their bright flavors and innovative designs.
Experience KOVAL's New Tasting Room + Patio
Tucked into a shady corner of the historic Ravenswood Industrial Corridor, a world-class experience for spirits enthusiasts is waiting! Sun streams into KOVAL's open, airy space- equal parts bar, cafe, and chic living room. The distillery's meticulously crafted tasting room aligns with their clean, modern, sophisticated aesthetic, while providing a comfortable and welcoming environment for visitors.
In addition to sitting at the custom-built Vermont Imperial Danby bar, you can sip cocktails on a patio overlooking Ravenswood Avenue, or cozy up in any number of intimate spaces. Our favorite is the row of luxurious 70s-inspired Italian leather couches! Another family touch: Birnecker Hart's mother, Charlotte Hart, and aunt, Susan Loewenherz, created all the artwork that adorns the room.
Win A Private Tour: Grand Opening Weekend Donation Drive for Common Pantry
Throughout their Grand Opening weekend, KOVAL is hosting a donation drive for Ravenswood neighbor Common Pantry. From Friday 10/1 through Sunday 10/3, bring an item to contribute from Common Pantry's wish list and you'll be entered to win a private distillery tour for up to 15 people, as well as various other prizes.
Tasting room hours are 5-10pm Tuesday through Friday, and 12-10pm on Saturday and Sunday. Patio seating will be available for as long as Chicago weather allows on a first come, first served basis. KOVAL also offers a variety of tour options for casual drinkers and connoisseurs alike. Their on-site retail store is open seven days a week, with an expanded visitor center where guests can learn more about KOVAL's state-of-the-art production process. Visitors must be vaccinated and masked for all on-site activities. For more information, visit www.koval-distillery.com.
Gallery
---
Other Posts You May Enjoy