Did you adopt a new furry friend during the pandemic? A lot of your neighbors did! The American Pet Products Association reported in its 2020 "COVID-19 Pulse Study" that 11.38 million U.S. households got a new pet in the first 8 months of the pandemic. By the end of the year, pet ownership in the U.S. rose to an all-time high of 70% of households![1] Whether you're a new owner seeking places to take your pooch, or a long-time dog parent looking for more options, we've got you covered! The Greater Ravenswood Chamber of Commerce staff (a bunch of dog owners/lovers), compiled this list of dog-friendly patios in Ravenswood!
The information included here is up-to-date, but things change quickly these days. Always verify with a restaurant or bar that your dog is allowed before leaving the house together! It's no fun having to scramble for a welcoming spot for Spot. Did we miss your favorite dog friendly patio in Ravenswood? Let us know by emailing info@ravenswoodchicago.org!
---
Carol's Pub
4659 N Clark St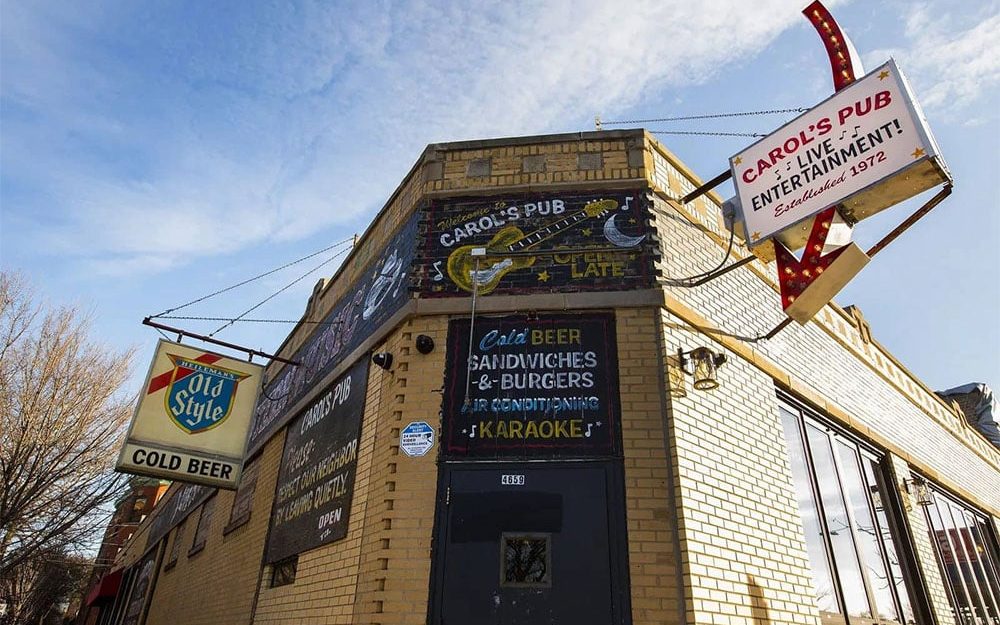 Thrillist calls Carol's "Chicago's most infamous honkey tonk" and that reputation is well earned. The beloved country and western bar has kept Ravenswood two-stepping since 1972. Live music, karaoke nights, cold beer and a 4am liquor license continue to make Carol's Pub one of the hottest late night destinations on the north side. Their outdoor patio is an ideal place to kick things off before you wind up on the dance floor. Daily specials include a $6 "Chicago Handshake" (an Old Style draft and a shot of Malört) and $9 Carol's Burger. www.carolschicago.com
---
Empirical Brewery
1801 W Foster Ave
Located at the corner of Foster and Ravenswood, Empirical is the largest start-up brewhouse in Chicago history. Their crushable beers and new outdoor patio make them a perfect summer place to chill with your pooch. Both the taproom and indoor/outdoor beer garden are also dog-friendly. Empirical's merch store is usually stocked with pet swag, like dog collars (pictured), travel water bowls, and bandannas. www.empiricalbrewery.com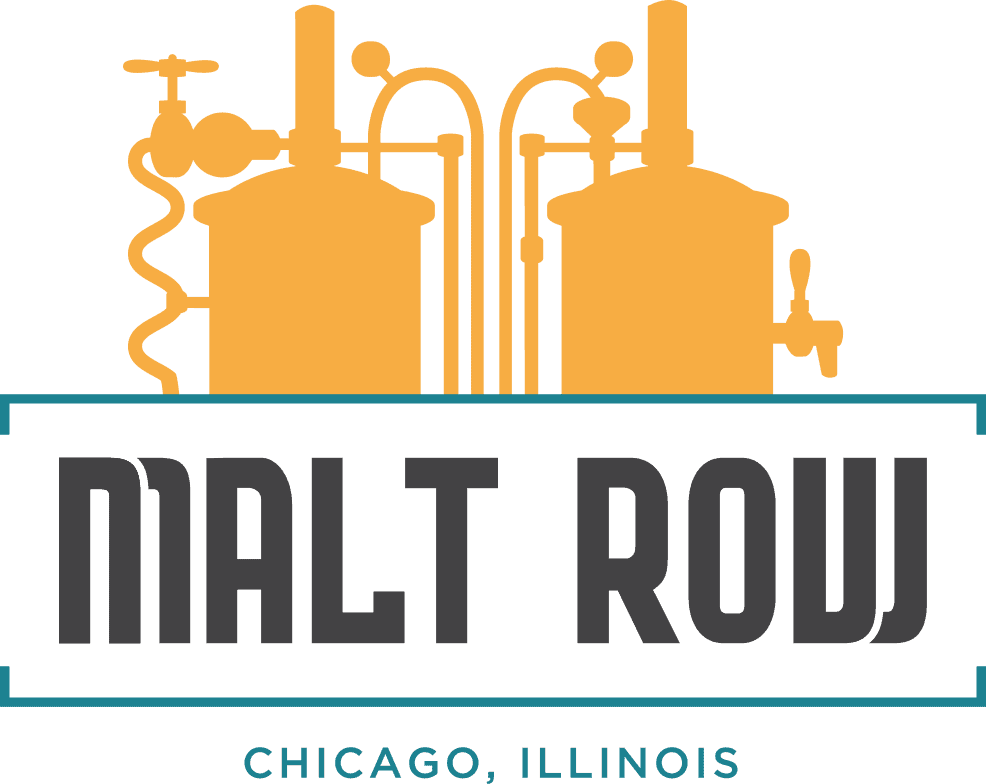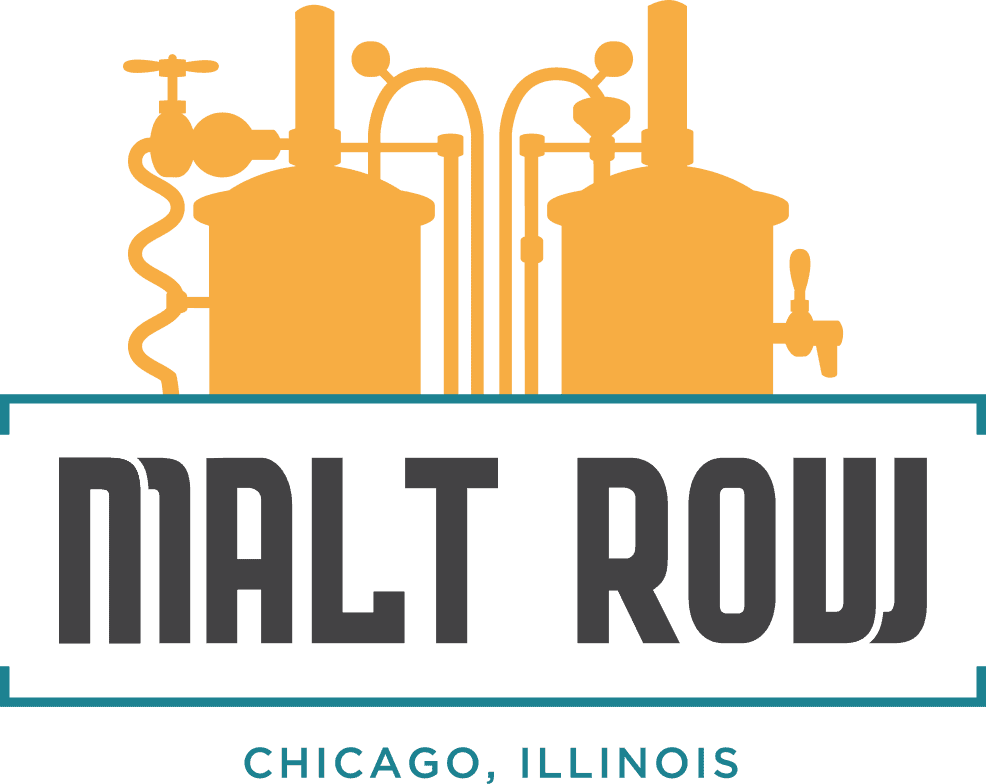 Malt Row Tip: If you're stopping by this summer, head brewer Jacob Huston suggests trying Lumenade, their new lemon shandy. Easy drinking at 3.8% ABV, Lumenade is based of the recipe for Empirical's popular Lumen Lager, with some house Meyer Lemon soda added post-fermentation. The result is a light, flavorful, refreshing brew.
---
Half Acre Beer Company
2050 W Balmoral Ave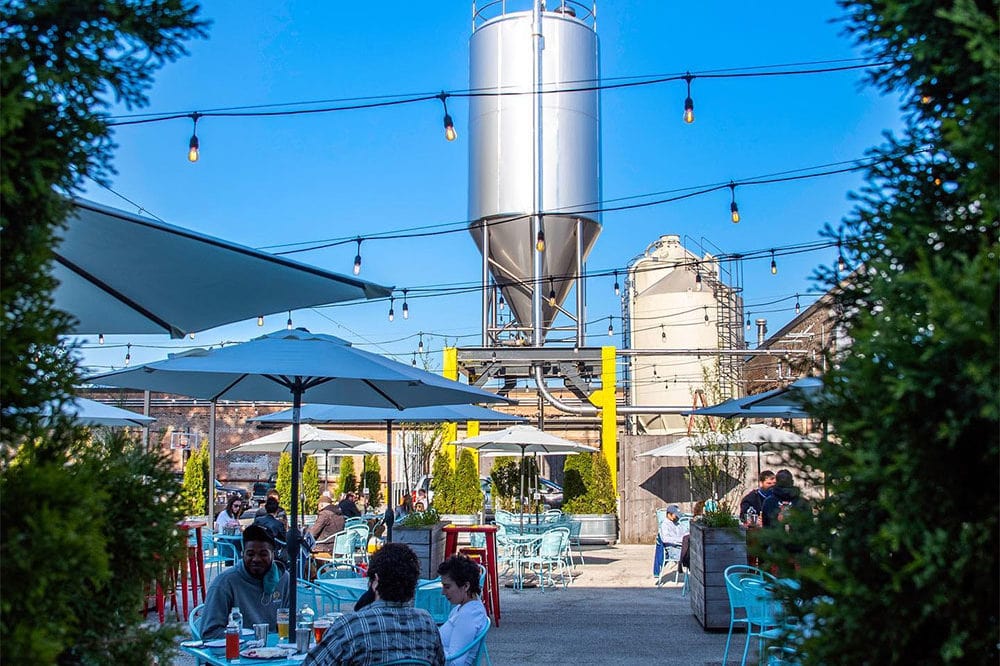 Just northwest of Empirical along Malt Row is a giant of the Chicago craft beer scene. Tucked away in quiet Bowmanville, Half Acre is a must visit for local hopheads. Their gorgeous outdoor beer garden is dog and kid friendly, and offers a menu of brewery classics like burgers, brats, and fried chicken sandwiches. If you're not into meat, the kitchen makes a phenomenal Beyond brat! Other veggie plates include white bean hummus and a fennel salad with honeycrisp apples and creamy coriander vinaigrette. Their beer menu spans both ends of the "brewing spectrum;" time-honored classics and experimental, sensory expanding releases. www.halfacrebeer.com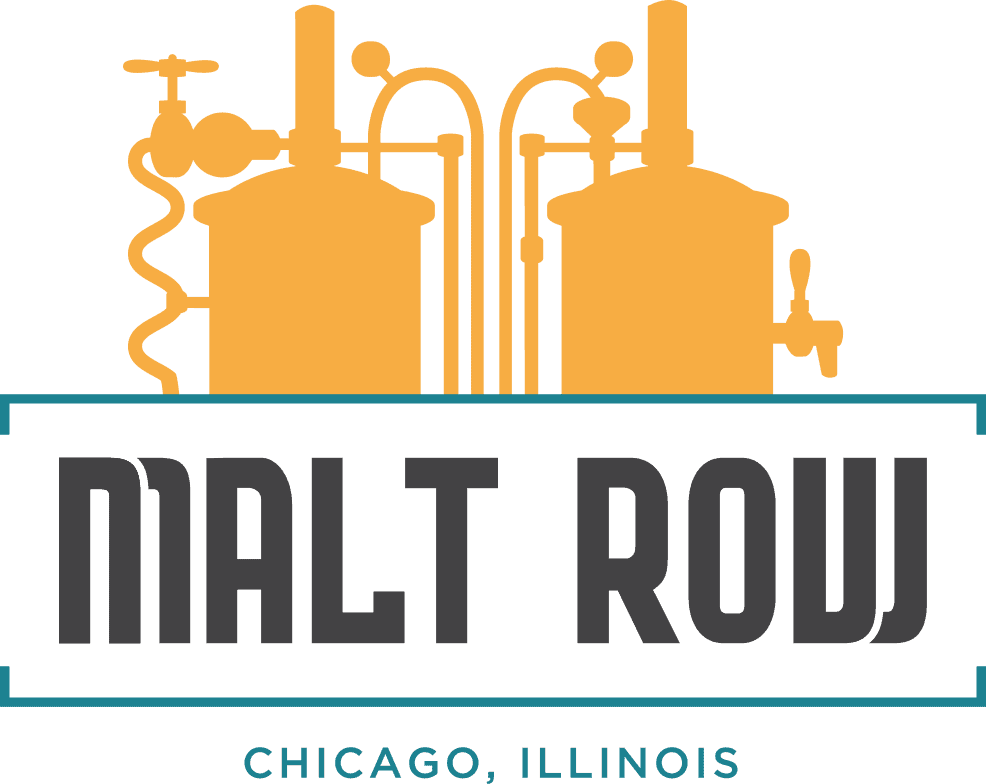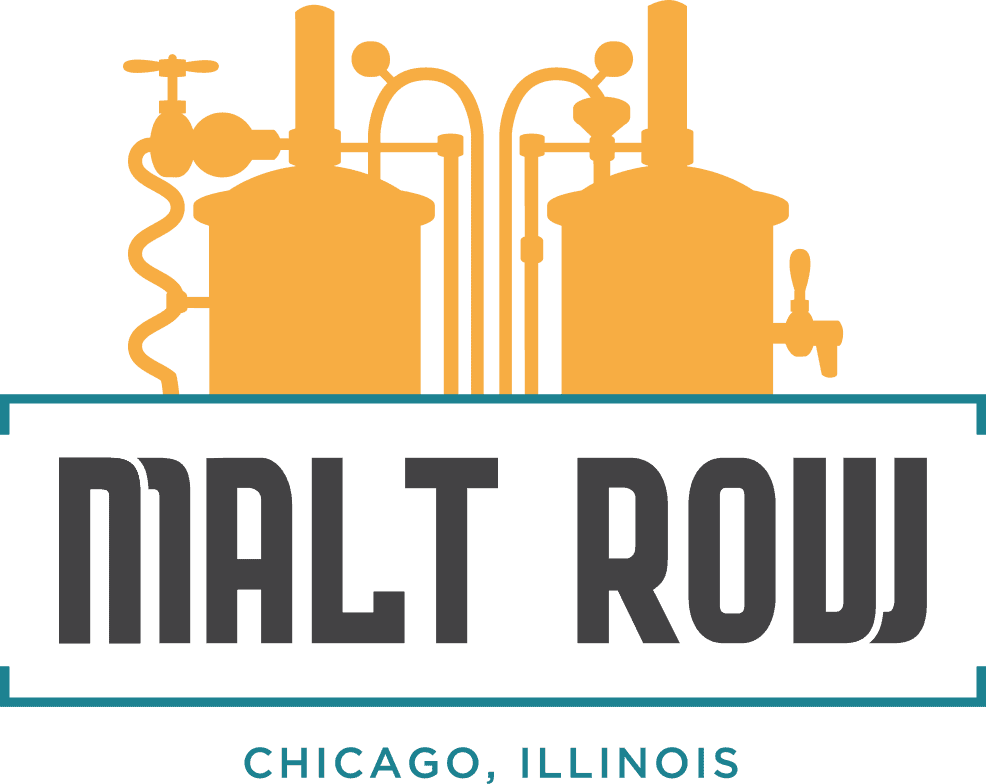 Malt Row Tip: You MUST try a beer from Keeping Together! Master Cicerone Averie Swanson has been brewing literally wild beers at Half Acre since 2019. Keeping Together focuses on mixed culture beers and spontaneous fermentation, or as Averie puts it, "a collaboration between myself and the mixed culture of yeast and bacteria used to make them." These don't last long and may not be available after October 2021!
---
The Ravenswood Tavern
1829 W Montrose Ave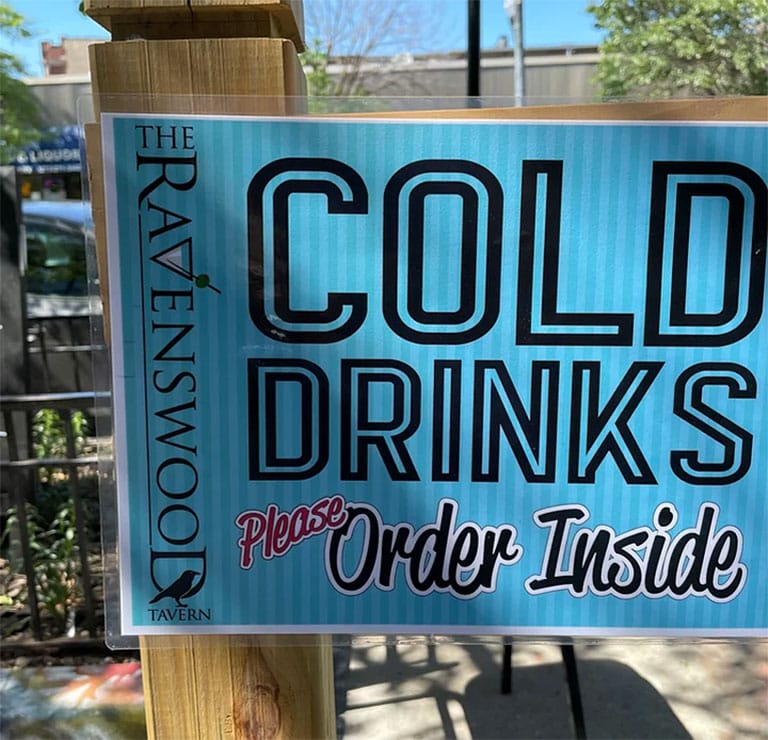 Steps from the Montrose Brown Line, The Ravenswood Tavern is a quintessential Chicago neighborhood bar. Draft beer, cushioned stool, darts, a jukebox, and daily shot/drink specials. COVID safety measures inspired this recently remodeled classic to open up a small sidewalk patio, which offers views of bustling Montrose Avenue. Grab some tacos from Los Toritos next door and chowing down with a cold drink! www.theravenswoodtavern.com
---
Roots Handmade Pizza
2200 W Lawrence Ave
If you can't tell from the photos above, Roots loves having four-legged guests on their patio. So much so, that in 2020 they held a Roots Pizza Patio Pup of the Year contest! For humans, Roots specializes in from-scratch Quad Cities style pizza. Its unique malt crust is incredibly soft, cut into long strips with pizza scissors once it leaves the oven. Their crumbly, house-made sausage has a cult following of it's own– Roots owners order their pizzas with sausage and sweet yellow corn. We tried it. It's the truth! Other highlights include their famous, gargantuan mozzarella sticks, and a selection of collaboration pizzas with other Chicago chefs and restaurants. Your pooch won't be the only one drooling. www.rootspizza.com
---
Spiteful Brewing
2024 W Balmoral Ave
After years of brewing in a 400 sq. ft basement in the Ravenswood Industrial Corridor, Spiteful moved operations to Bowmanville in 2017. Their taproom, which added an outdoor patio this summer, is conveniently located next door to Half Acre. Spiteful's menu includes beers that are perfect for a day in the sun, a couple high ABV stouts and barleywines, and classics like their Lager and IPA. Dogs are welcome indoors and outside but are not allowed to order beverages. www.spitefulbrewing.com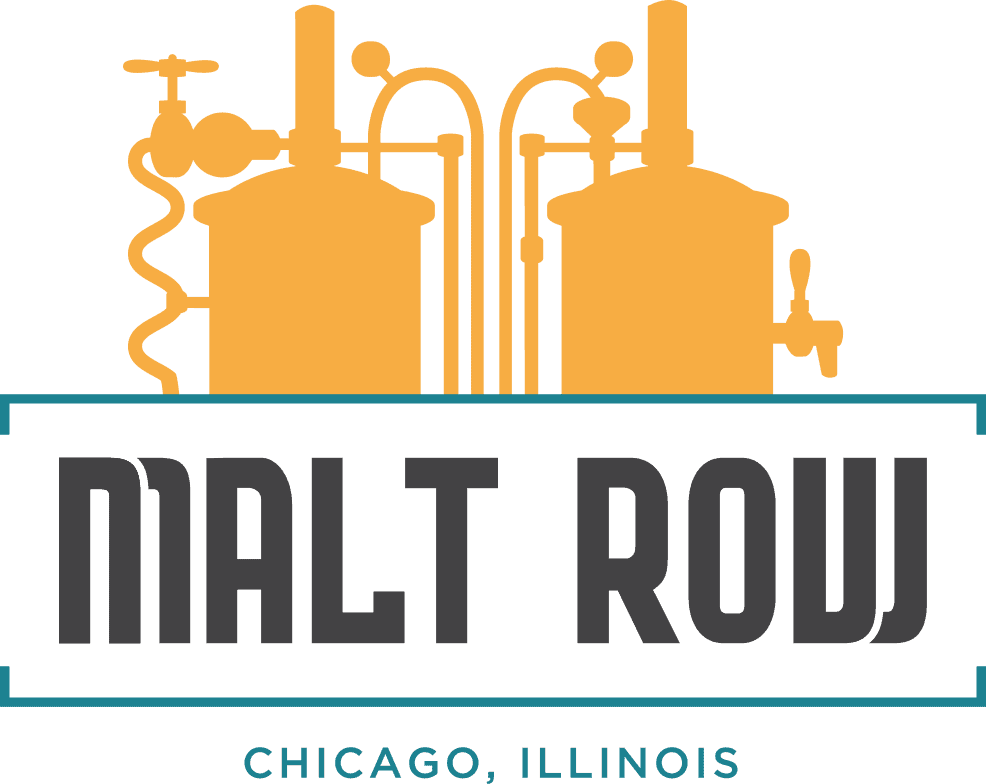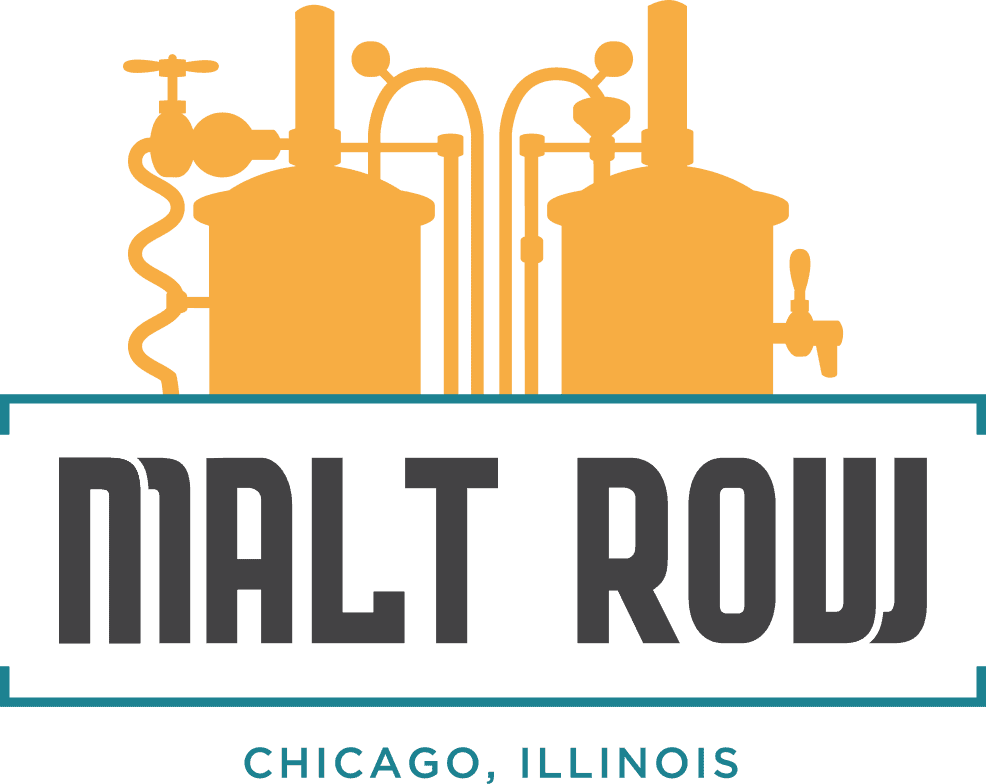 Malt Row Tip: It's a regular debate around GRCC's office: which Spiteful brew is best for a hot August afternoon? I think it's their refreshing Tangerine Radler, made with Spiteful Lager and house Tangerine soda. It's only 2.7% ABV! My former colleague Jessica would insist it's Twang Guava, a tropically tart wheat ale and drinks like a vacation. Everyone is correct.
---
The Wolcott Tap
1834 W Montrose Ave
This friendly neighborhood bar has a quiet, spacious patio that's great for a date night or after work drink. On the menu, you'll find fried mac and cheese, from scratch grinders, and award winning wings. Avocado toast, chilaquiles, and "The Hangover Plate" are among the weekend brunch favorites. Cocktails like the Smokey Robinson (Mezcal, Ancho Reyes Chile Liqueur, Maraschino, Angostura Bitters) and the J-Walker (Plantation Pineapple Rum, Heirloom Pineapple Amaro, Triple Sec, Orgeat, Lime Juice) pair well with patio vibes. Expect beers from Malt Row breweries like Dovetail and Half Acre alongside out-of-state favorites like Cigar City and Belles. Fret not, wine drinkers! Wolcott Tap offers a dozen varieties of reds, whites and bubbles. And yes, they've got White Claw too. www.wolcotttap.com
---
Other Dog Friendly Patios in Ravenswood
The Bad Apple – 4300 N Lincoln Ave
Cinco Mexican Kitchen – 1758 W Lawrence Ave
Dovetail Brewery – 1800 W Belle Plaine Ave
Gio's BBQ Bar and Grill – 4857 N Damen Ave
Margie's Candies – 1813 W Montrose Ave
O'Donovan's Pub & Restaurant – 2100 W Irving Park Rd
O'Shaughnessy's Public House – 4557 N Ravenswood Ave
[1] King, Steve. "Understanding Today's Pet Owner: The latest edition of the APPA National Pet Owners Survey reveals significant post-pandemic changes for the pet care industry." Pet Business, www.petbusiness.com/featured_articles/understanding-today-s-pet-owner/article_4ebc1194-bcf5-11eb-af77-4f65cce3dec5.html. 1 June 2021.
---
Other Posts You May Enjoy