The Ravenswood Farmers Market is a weekly, open-air summer market at 4900 N Damen Avenue. Join us Wednesdays evenings from June through October. Our market connects residents to farmers and food producers and provides a meeting place for neighbors to come together. In addition to a variety of farmers and vendors, you'll also find guest artists, retailers, health and wellness providers, and local non-profit organizations.
Alongside our weekly vendors, we'll be joined each week by guest food trucks and pop-up merchants.
Vendors
Patyk Farms & Greenhouse – fresh vegetables, fruit, dairy, and flowers
Global Garden Refugee Training Farm – seasonal vegetables, herbs, and flowers
Hilary's Cookies – gourmet vegan and non-vegan cookies and scones
Tamales Express – traditional Mexican tamales from Vegetarian Express
Nuts to Go – fresh, vanilla roasted, whiskey roasted and glazed nuts
Nena's Sweet Treats

– handcrafted French macaroons and cupcakes
On Repeat – cold brew coffee sourced from local coffee roasters
T-Dog Sauce Co. – handmade sauce in small, spicy batches
Chopping It Up – pickles and pickled foods, jellies, hot sauce, BBQ sauce
Ravenswood Farmers Market Harvest Festival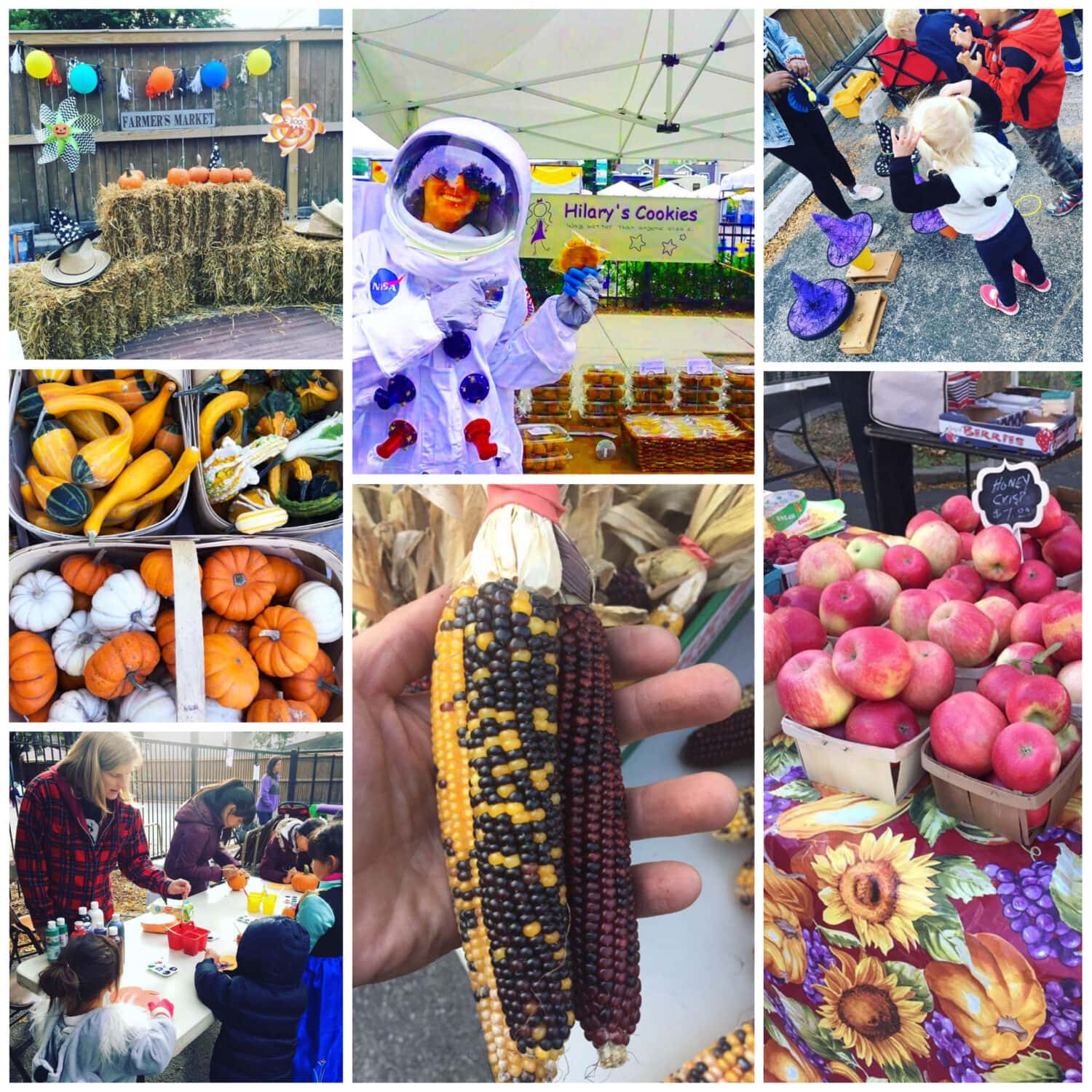 Wednesday, October 12 | 4-7 PM
At our Farmers Market's season finale, we'll have a fire pit for making s'mores, free pumpkin painting for kids, live music, games, and a bounce house, plus our regular vendors and a few special guests. Try out your Halloween costumes early and come dressed up!
Upcoming Guest Vendors
For the latest updates and weekly special guests, visit the Ravenswood Farmers Market Facebook page.
About the Ravenswood Farmers Market
Ravenswood Farmers Market is a joint effort from the Greater Ravenswood Chamber of Commerce (501c6), Ravenswood Evangelical Covenant Church, and Ravenswood Community Council (501c3). Our market has been serving Ravenswood and its surrounding communities since 2016.
Activities and live entertainment are organized and staffed by volunteers at Ravenswood Covenant Church as a part of their ongoing efforts to foster a strong sense of community in Ravenswood.