The Ravenswood Farmers Market is a weekly, open-air summer market at 4900 N Damen Avenue. Join us Wednesdays evenings from June through October. Our market connects residents to farmers and food producers and provides a meeting place for neighbors to come together. In addition to a variety of farmers and vendors, you'll also find guest artists, retailers, health and wellness providers, and local non-profit organizations.
Alongside our weekly vendors, we'll be joined each week by guest food trucks, pop-up merchants, and seasonal activities. Every week features live music, kids activities, and a bounce house (weather permitting). This year, we're excited to present chef demos throughout the summer.
Coming Up at the Market
October 11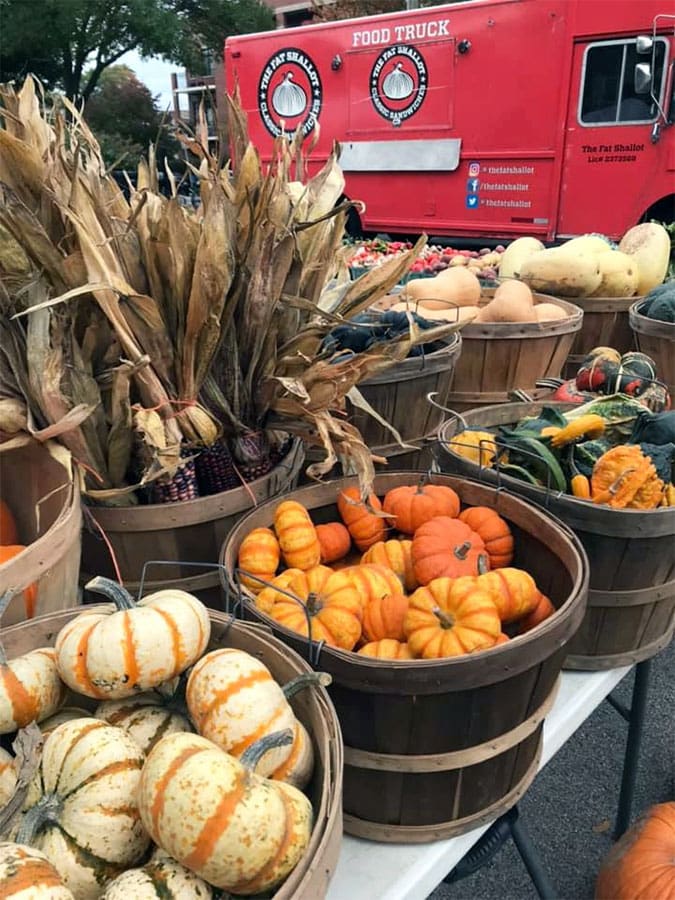 At the final Ravenswood Farmers Market, we'll have a fire pit for s'mores making, pumpkin and gourd painting for kids, live music from Bryan Harrell and Sami Scott, lawn games from The SKEE League, and a bounce house, plus our regular vendors and a few special guests.
Final Night: Harvest Celebration
Vendors
Begyle Brewing (tasting tent)
Fleur Sauvage Baking Co.
Lotus Hand Knits
Food Trucks
Live Music
Weekly Vendors
About the Ravenswood Farmers Market
Ravenswood Farmers Market is a joint effort from the Greater Ravenswood Chamber of Commerce (501c6), Ravenswood Evangelical Covenant Church, and Ravenswood Community Council (501c3). Our market has been serving Ravenswood and its surrounding communities since 2016.
Activities and live entertainment are organized and staffed by volunteers at Ravenswood Covenant Church as a part of their ongoing efforts to foster a strong sense of community in Ravenswood.