Mom deserves better than plastic, assembly-line trinkets delivered by an Amazon drone. Need help finding finding something local? Our Mother's Day Gift Market returns on Saturday, April 30th!
This year we're excited to move outdoors to the beautiful Ainslie Arts Plaza, located on Lincoln Ave just north of Lawrence. Shop from neighborhood retailers and artisans, including sweets and baked goods, beauty products, handmade jewelry, original artwork and more.
Participating Artists & Vendors
The Ravenswood Mother's Day Gift Market is presented by the Greater Ravenswood Chamber of Commerce and Hilary's Cookies.
About the Ainslie Arts Plaza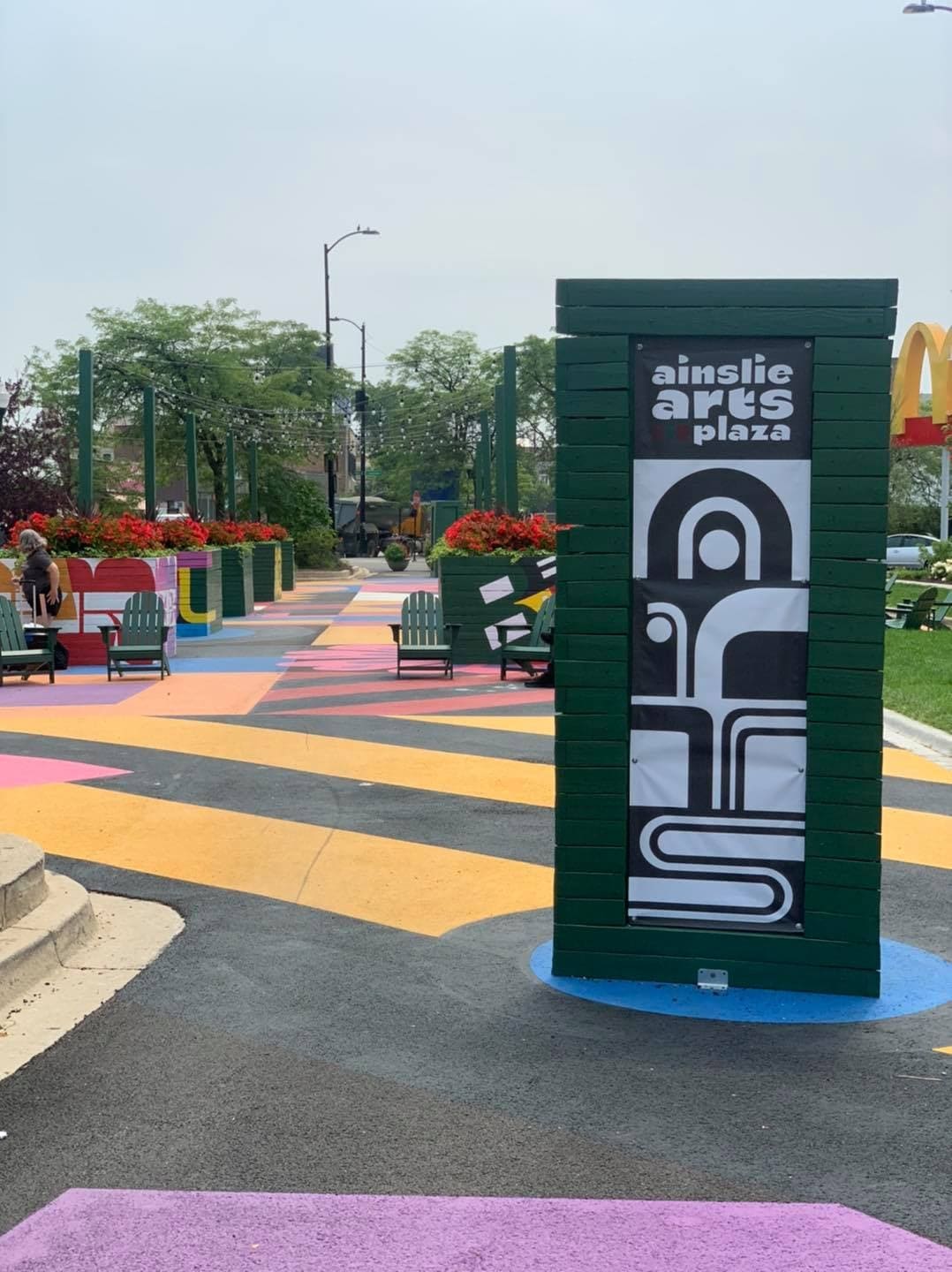 The Ainslie Arts Plaza is a new community space located at 4836 N Lincoln Avenue. Established in 2021, the Plaza features murals by Andrea Jablonski and Judith Meyer, public seating, lights, and landscaping elements. Prior to this transformation, the area was comprised of parking spots and underutilized space in front of the McDonalds on Western Avenue. When an opportunity to reimagine the streetscape presented itself in 2020, 40th Ward Alderman Andre Vasquez shared his vision for a new Arts Plaza. To learn more, visit 40thward.org.