Last month, World Business Chicago and the Department of Planning & Development organized the inaugural Chicago Manufacturing Awards. Hosted at mHUB's new West Loop incubator, the celebration honored seven businesses and industry advocates for exemplary and innovative work in their fields. Set at the close of Illinois Manufacturing Month, the Awards highlighted the importance of manufacturing and to our local and regional economy.
"The manufacturing sector is a critical source of opportunity for Chicagoans, with more than 400,000 jobs across the city and surrounding area," Mayor Brandon Johnson said. "Today's manufacturing awards honor the most exemplary of these businesses while also emphasizing the sector's vital role in our city."
Begyle Brewing: Connected to the Community
At the ceremony, Ravenswood's Begyle Brewing (1800 W Cuyler Ave) received the first ever Connected to the Community Award. The new award recognizes businesses that are engaging with their neighborhood through events, activities, and programs that build community. Begyle and fellow winner Brown Sugar Bakery (328 E 75th St) were selected for their extraordinary commitments to the socioeconomic interests of their neighborhoods. Brewery owner Kevin Cary accepted the award, surrounded by a cohort of colleagues, family, and friends.
"When the DPD approached us about these awards, we saw Connected to the Community and instantly thought of Begyle," said Gene Wagendorf III, Associate Director at the Greater Ravenswood Chamber of Commerce. "This was over the summer, just after Begyle's recent fundraiser for The Friendship Center food pantry. Kevin was still glowing from the event, where they broke their record and raised over $40,000 for the pantry in one weekend. They've contributed to the Ravenswood community in so many ways over the years, but having that fresh in mind made nominating them an obvious choice."
Opening in 2012, Begyle was the first taproom to blossom along the historic Ravenswood Industrial Corridor. So many others followed that Chicagoans now refer to the area as Malt Row, a hub of the city's vibrant brewing scene. Before they'd even completed construction on a taproom, Begyle established Chicago's first Community Supported Brewing (CSB) program. Modeled after a Community Supported Agriculture subscription you'd find at a farmer's market, members receive fresh beer monthly. They also score a suite of other perks, like merch discounts, exclusive promotions, and members-only parties. These close, ongoing relationships have allowed Begyle to form deep connections with their neighbors.
"Fostering Hope and Dignity"
One of those community connections formed with Ross Outten, a Ravenswood local and former Development Director at The Friendship Center (2711 W Lawrence Ave). Each month, The Friendship Center offers over 4,500 neighbors a welcoming, fresh food, full-choice pantry. They also provide weekly hot meal service, home grocery delivery, and pet food distributions.
In 2018, Begyle was looking for charitable partners for Oktoberfestiversary, a fall festival they host with their neighbors at Dovetail Brewery. They needed local groups doing good work who had the volunteer capacity to help staff the fest gates. Outten was looking for creative ways to fundraise for a greatly needed expansion and buildout. The collaboration was a huge success and continued in 2019 with Begyle and Dovetail's spring festival, Mayfestiversary. Both events are now major annual fundraisers focused on supporting the food pantry, who completed significant renovations in 2022.
"Food insecurity in our communities has reached new levels because of COVID and high inflation. Unfortunately, these economic shocks will be felt for years." says Friendship Center Executive Director Justin Block. "This partnership with Begyle and Dovetail allows us to better meet the sustained need in a number of ways."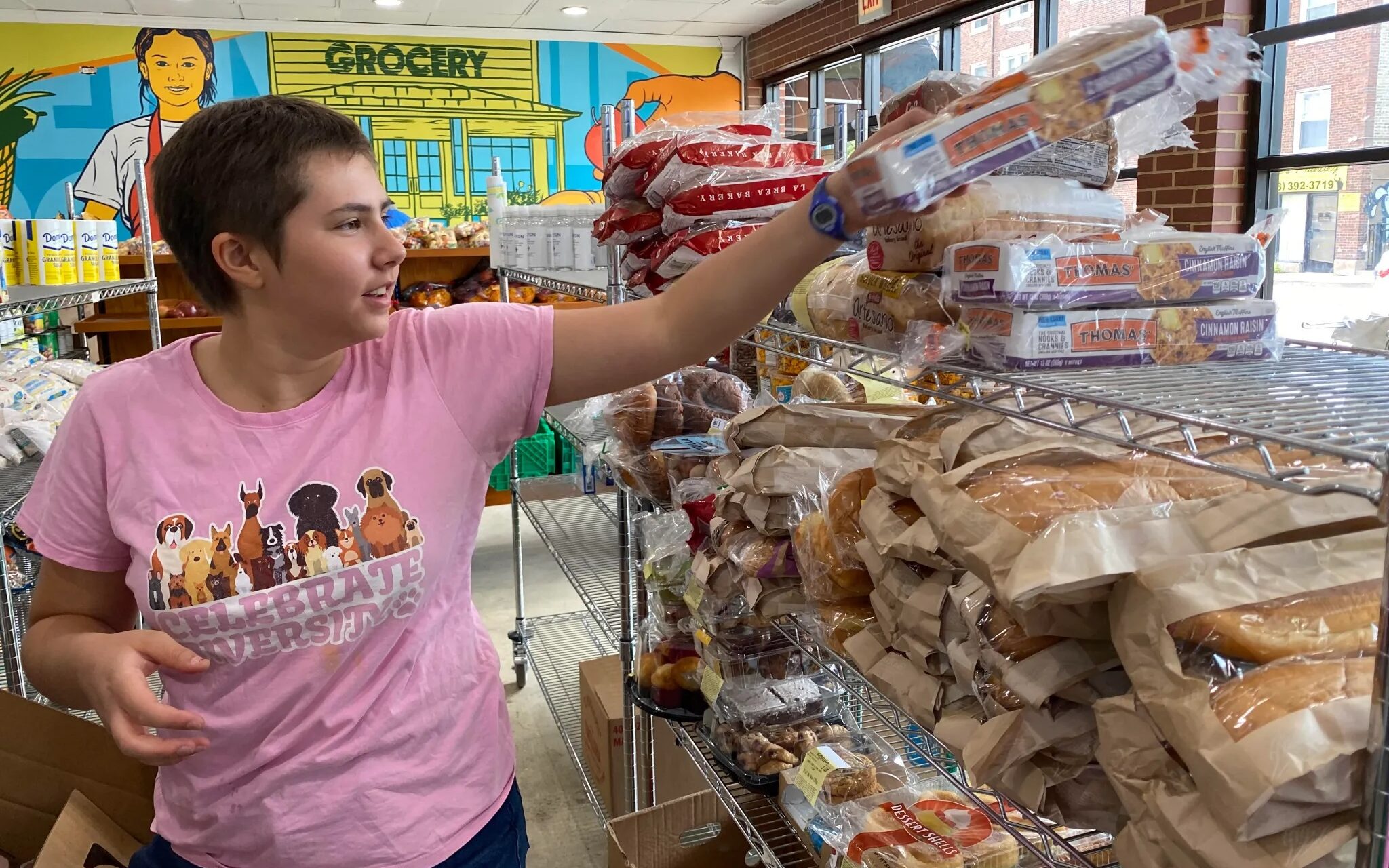 Greater Together
At the Chicago Manufacturing Awards ceremony, Cary's remarks focused on the support Begyle has received from from its community. "I want to say thank you to DPD, World Business Chicago, and our local chamber of commerce. The support system in this city is amazing. We've been through a lot as a company and we're very fortunate to have an incredible team- two of whom are here. Our contractor who built our brewery is here. My wife is here!" he exclaimed. "Thank you to my wife, Allison, who as supported me for the last twelve years. This award means a lot, to the business and in our relationship."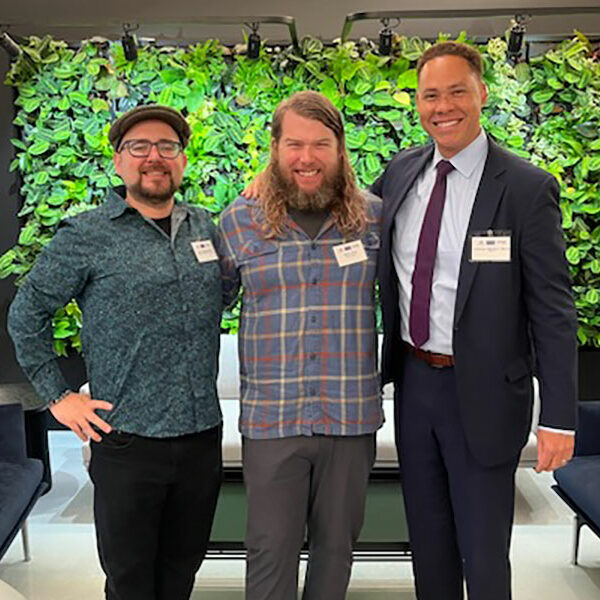 After more than a decade of community building, Begyle Brewing is a beloved fixture in Ravenswood and beyond. They are ever present at festivals, fundraisers, block parties, and weddings. They've hosted trivia nights, skeeball leagues, euchre clubs, astronomy talks, bingo games, holiday markets, art exhibits, date nights, brewery tours, beer tastings, Irish New Year's, and Mulch Madness. They've been served in the iconic Wrigley Field, and as far away as China. And they're still growing.
"It was great meeting the other award winners, amazing businesses like Horween Leather Co." Cary said after the event. "We had a chance to talk about some of our common goals, our hopes for Chicago. We're going to stay in touch and see if there aren't some things we can accomplish together."
"I'm a transplant and I love this city" he continued. "I'm going to live here the rest of my life."
Click here for more information on the Chicago Manufacturing Awards.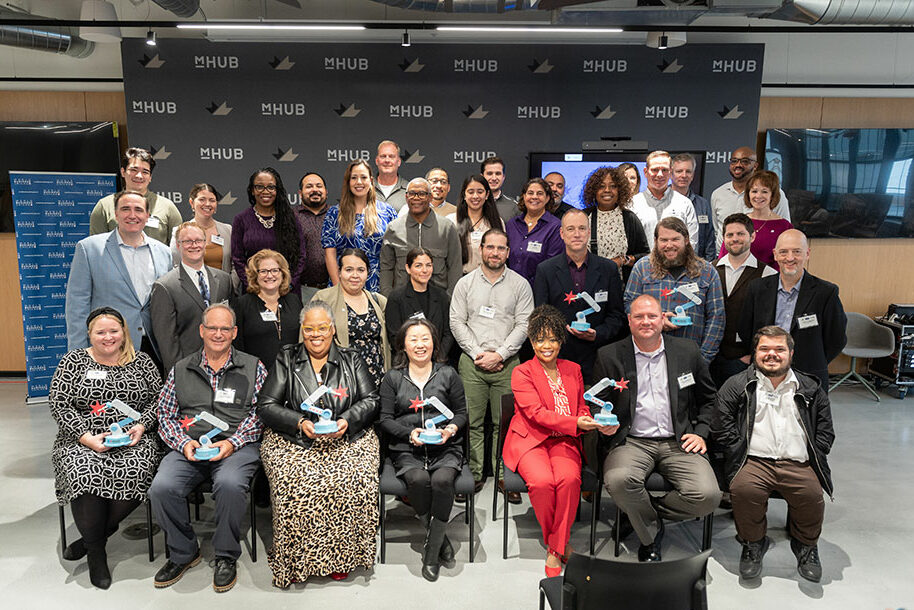 ---
Other Posts You May Enjoy