June 2, 2023
4:00 pm to 6:00 pm
Member: $5 Suggested Donation
Non-member: $5 Suggested Donation
Mind Chicago, GRCC
Begyle Brewing, 1800 W Cuyler Ave
Calling all local therapists and mental health professionals! Join us at Begyle Brewing for "Therapist's Row"- a networking happy hour just for therapists and mental health professionals.
Ravenswood is home to so many great breweries and distilleries that we've earned the nickname "Malt Row." But did you know that there are more than 30 therapy practices on Ravenswood Ave? That's more than 3 times the number of breweries in the corridor! And there are dozens more practices around the neighborhood. We're excited to offer this bustling community of mental health professionals a chance to make new connections while unwinding over a few beers.
Your $5 suggested donation includes admission, your first beer, and snacks from a local restaurant. All donations will go to Housing Opportunities for Women (HOW), a Chicago nonprofit organization empowering women, children and families to break the cycle of poverty and homelessness.
Registration opens on Monday, April 3, 2023. Registration closes at 5 PM on Thursday, June 1, 2023. A limited amount of spaces are available.
Therapist's Row is presented by Mind Chicago and the Greater Ravenswood Chamber of Commerce.
About Our Speaker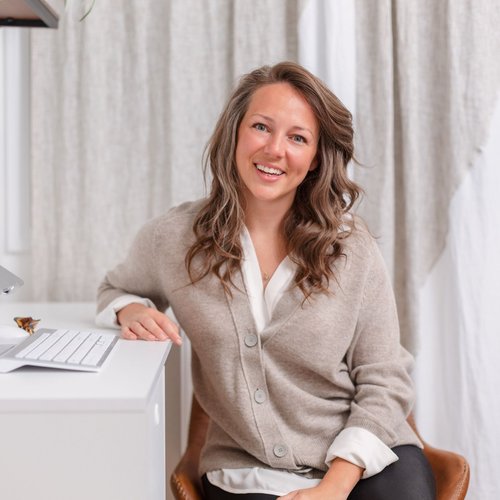 Lee Wells, Mind Chicago
Mind Chicago provides evidence-based therapy and neuropsychological evaluations for children, teens, and young adults. They also host groups, workshops, and presentations in our community.

Lee Wells (AM, LSCW) received a BS as a Learning Behavior Specialist from Northern Illinois University, a Master's in Social Work from the University of Chicago, and is completing a Ph.D. at Northern Illinois University. She has been working with children and families for nearly 15 years. For many of those years, she was an adjunct lecturer at the University of Chicago, teaching courses in cognitive and contextually-based behavioral therapies.

Today, Lee finds professional joy in supporting children, young adults, and families at Mind Chicago. As a queer therapist, she also values working with LGBTQ+ youth and young adults on their health and wellness journeys.
Presented by: