When The Chicago Reader announced their "Best Of Chicago" award winners in April, our neighborhood stole the show! According to voters, Ravenswood is home to Chicago's best beer, pizza, public art, retail shop, and parks. To no one's surprise, District (4835 N Damen Ave) took first place for Best Home Furnishings. Ponnopozz (4839 N Damen Ave) artist Adriane Hawthorne won Best Mural for For My Neighbors With Love, a large piece at Berteau and Ravenswood funded by the Greater Ravenswood Chamber of Commerce, Ravenswood Community Council, and 47th Ward Alderman Matt Martin.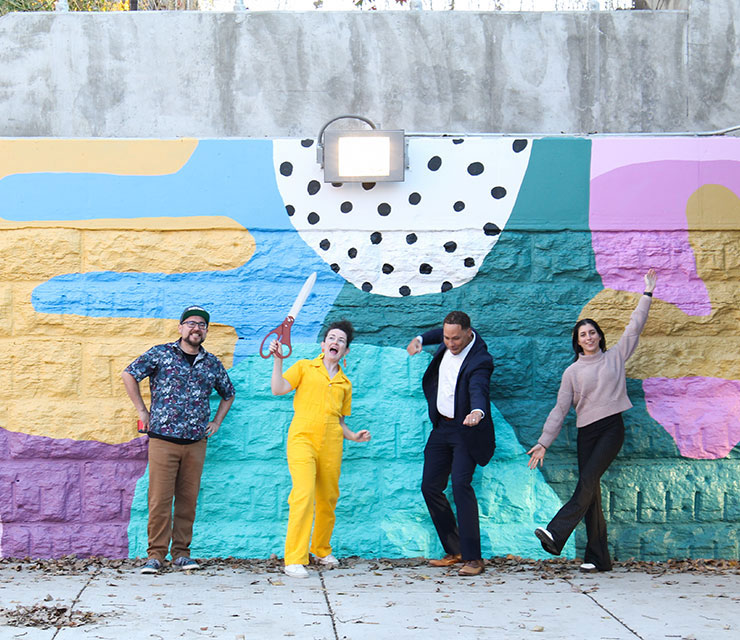 To celebrate, Ponnopozz, District and the GRCC are combining forces to present a Best Of Chicago Party on Friday, July 28th. Join us on the 4800 block of Damen Ave in Ravenswood from 5:30-8:30pm for an evening of local pop-ups and fun for all as we toast the incredible businesses on the block and beyond. Click here to RSVP.
Refreshments will be provided by Salsa's Family Market, Good Company, Pie Pie My Darling, and multiple friends from over on Malt Row. Limited edition Ponnopozz Mural Mugs will be available for purchase. Bring your furry friends by to our Pet Portrait Booth! Mingle with the community as you're serenaded by live local musicians.
Don't miss your chance to win raffle prizes from Bon Femmes, Her & Ziba, Access Contemporary Music, KOVAL Distillery, CHIRP Radio, Urban Pooch, Uptown Acupuncture, Greater Ravenswood Chamber of Commerce, and more! All proceeds will benefit My Block, My Hood, My City.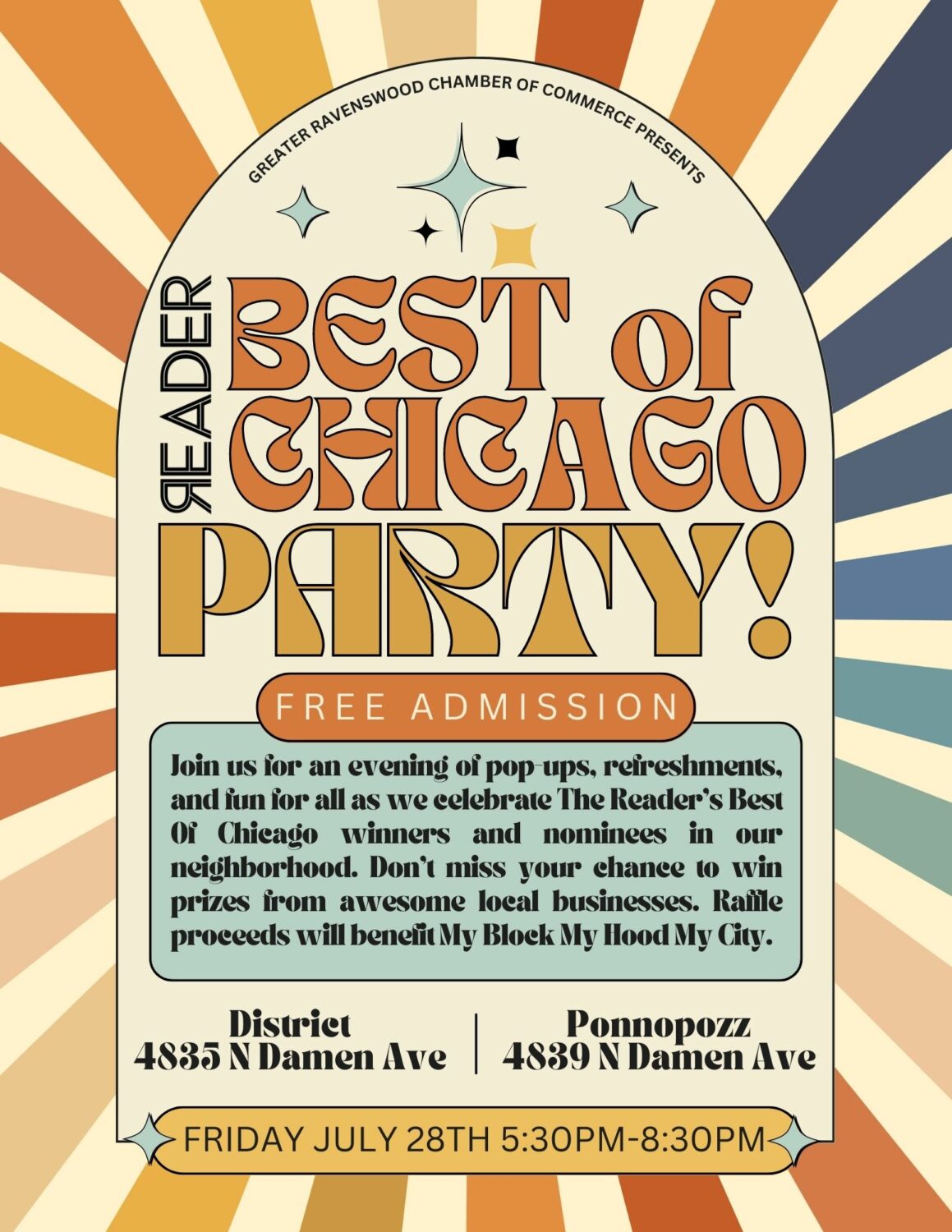 Event Details
Ravenswood Best Of Chicago Party
Friday, July 28, 2023
4800 Block of Damen Ave
5:30-8:30pm
FREE
---
Other Posts You May Enjoy