by Andi Mints Gilreath
GRCC presents a guest post from one of our members, strategic brand designer Andi Mints Gilreath. In the first of this two-part piece (view Pt.2), Andi examines why budding entrepreneurs may not need a logo.
What is a brand, anyway?
Have you ever done something you regret (I mean, are you alive and human)? Imagine with me; it is the year 2002, in a small town in Texas, a young Andi Mints has insisted (insisted!) on getting her hair highlighted. Before there were examples of gracefully hand-painted balayage highlights that gave your hair a subtle-just-right-sun-kissed-pop and shine, we had plastic caps with random holes that you awkwardly shoved over your hair. Then a crochet hook tool poked into your scalp to pry your precious locks out from beneath the plastic. Finally, these awkward sprouts of hair had the dye applied to create the "highlights." So naturally, I insisted on doing this. After sitting for hours while I was poked, bleached, dyed, heated, washed, and dried; I hated it. I hated how these highlights intruded on my head of hair so much I rarely wore my hair down for months after.
I bet that if you didn't make this particular jr. high aesthetic choice, you did something similar. These kinds of preteen fashion experiments have a lot in common with developing your brand. How we make decisions about clothing, accessories, and our hair varies from person to person. There are many choices, expectations, and cultural norms to navigate when presenting ourselves to the world. The choices we make reflect how we want to be seen and thought of by the people and culture around us. The same is true about your brand. A brand is the representation (a logo, fonts, colors, messaging) of your business in the world. A Brand Designer (Hi! that's me!) is someone who helps find and cultivate the space where your authenticity and product resonate with your ideal customer.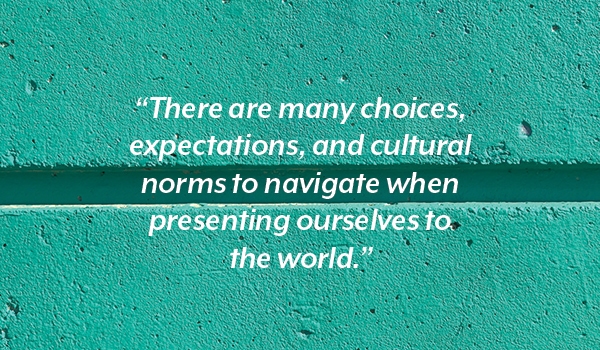 Why you don't need a logo to start a business.
My highlight debacle might have been different if I hadn't grown up in small-town Texas or if I had listened to the guidance of a trusted expert (my mom). Unfortunately, in this case, an expert couldn't help me because I wasn't listening to myself, I was stubbornly doing what someone else thought I should do. For better or worse, the early years of a business can be a lot like those cringy tween years where we don't yet fully know who we are or who we want to be, and we're just looking around at everyone else for what we're supposed to be doing. And where do people go when they don't know what they're supposed to do? THE INTERNET (hello and welcome!) Many people starting in business seek a logo designer because they found a checklist on the internet that told them they "needed" a logo to get their business started.
Do you know what you need to start a business? Customers. That's genuinely it. A business idea is not a business. People often think they need to get everything perfect before asking people for money, which I believe is not true. Running a business is an ongoing experiment in creating value. Your mission, vision, and possibly even values will grow and evolve as you find better ways to serve your customers.
You don't yet know your brand because a brand is about creating an experience, and creating an experience is relational. Many businesses change a lot in their first couple of years. As you better understand who your ideal customers are, what you are best-suited to do, and what you simply are not (no matter how hard you try) suited to do. A brand can emerge through experience, based on what you have tested and know to be true. Trying to force aesthetic and messaging choices on your business will leave you like my highlights left me, grumpy, sulking at a hockey game, and waiting desperately for the color to grow out. Translation: waiting until you have the cash to rebrand while you're forced to live through showing up in a way that doesn't suit you.
My recommendation: wait.
– Disclaimer, *some* brands do need branding right away. Look for more on this soon.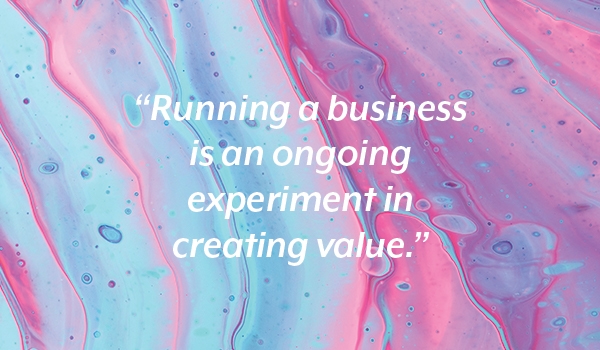 What *should* you do in the absence of a logo?
Think about your values—how do you want people to feel when they work with you? What do you want them to take away from the experience? What do you want them to feel or experience when they interact with your product or service? What problem are you solving, or what need are you fulfilling? How can you cultivate that experience taking into account your skills and strengths? Write these things down! Documentation is important. When you have it written down, you can see how you grow and change. You also have something to take with you when you're ready to hire an expert, which will give your brand a solid strategic foundation. In this experimentation phase, you might be tempted to change things rapidly, but remember, branding is about consistency.
Give people time to build trust with the brand. You need to find a balance of consistency that works for you, allows for feedback, and gives new people the opportunity to find you. I knew I hated my highlights right away, and I dealt with that by hiding them. Maybe if I had worn my hair down, a friend and I could have come up with a fun way to show the highlights off. Your intuition should be part of the feedback loop in this process. Still, you also have to find the courage to share your work in a way that allows others to connect in a way you might not anticipate. If you hide what you're trying to create until you think it's perfect, you won't give others a chance to connect with it. So, wear your weird highlights, start your business without a logo, and see who finds their way into your life because of your quirks, not in spite of them. Just get started.
Stay tuned for Part 2 of this piece: When to hire a brand designer.
In the meantime, if you'd like to see my work or reach out, you can find me on the Internet at andimints.com.
---
About our Guest Author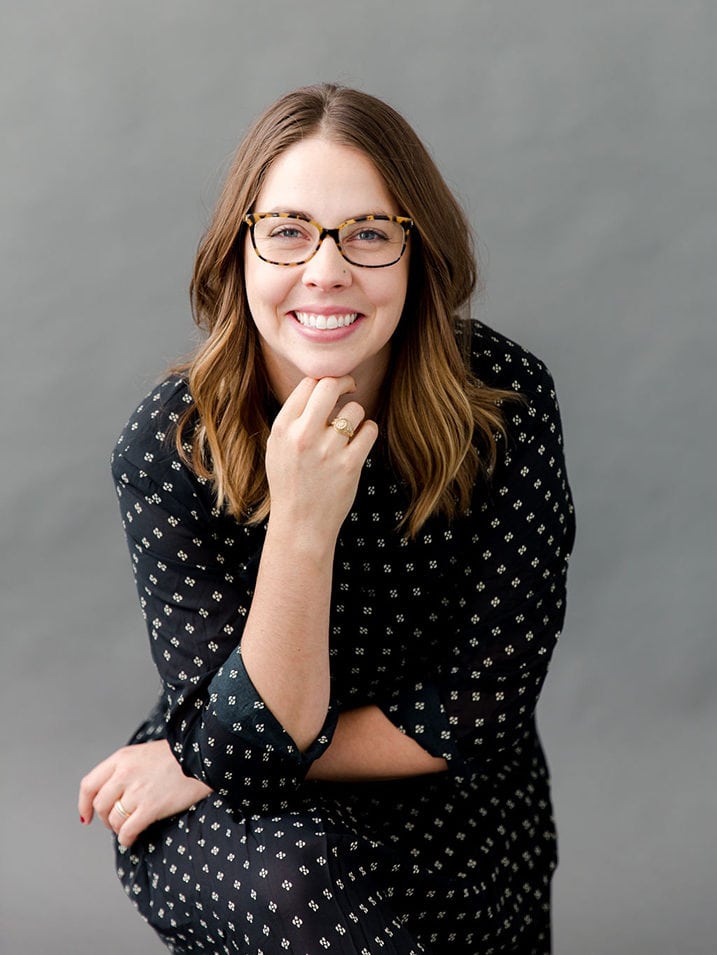 I inherited both my mom's attention to detail and my dad's willingness to learn. I credit my big imagination to the 7,000 acres of my childhood backyard. Growing up in Texas, I learned to love working with my hands and to always say "yes ma'am."
After working for ad agencies and in-house design teams, I started my own studio to serve fellow small business owners. Brand design isn't just for the big box brands. My business fully exists to help you in yours—it is my joy to help you achieve the visual brand you've been dreaming of.
Other Posts You May Enjoy