As part of Governor JB Pritzker's overall economic recovery strategy, the Illinois Back to Business (B2B) grant program will deploy small businesses recovery grants for those hit hardest by the COVID-19 pandemic. A total of $250 million is in funding will be available to Illinois businesses. The B2B grant is a key component of the Governor's $1.5 billion economic recovery plan, aimed toward a swift and equitable deployment of American Recovery Plan Act (ARPA) funds. While the State announced the program this week, we are providing businesses with application information early to provide them with a jumpstart in preparing before the application opens on August 18, 2021. Click here for more on the B2B grant program.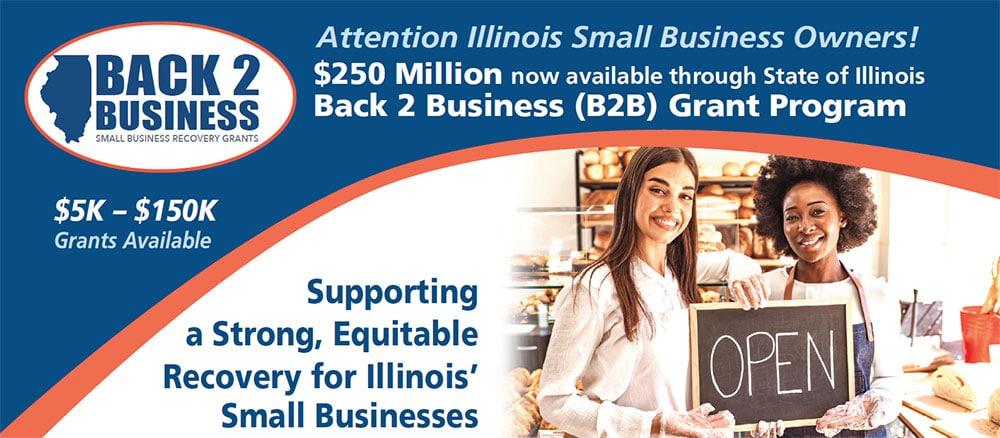 Back to Business (B2B) Resource Links
Back to Business (B2B) Grant Application Assistance & Webinars
To help with the application process, the Illinois Department of Commerce & Economic Opportunity (DCEO) has designated "Community Navigator" organizations that will offer technical assistance with the application. Over 100 such organizations will provide 1:1 regional support for small businesses. Allies for Community Business will serve as the local administrator of this grant program and is available to help you with your application. If you have any immediate questions, please submit them here.
These upcoming webinars will provide an overview of the grant program and how to prepare for the application: