One of Chicago's favorite craft beer festivals is making it's return this June! Malt Row breweries are teaming up June 11 and 12 for the 5th annual Ravenswood On Tap, the first weekend back for the fest since 2019. Volunteers are needed to help collect gate donations, sell tickets, and pour beer! Proceeds from Ravenswood On Tap benefit community programs and small business support from the Greater Ravenswood Chamber of Commerce (501c6), public art and greening projects by the Ravenswood Community Council(501c3), as well as fundraising partners like Ravenswood Community Services food pantry and Friends of Amundsen High School.
To show their appreciation for the helpers that make On Tap possible, the organizers have teamed up to offer volunteers the following perks:
an exclusive Ravenswood On Tap festival t-shirt
2 drink tickets
an invite to a Volunteer Orientation at Cultivate by Forbidden Root's new private taproom
an invite to a year-end Malt Row Volunteer Appreciation Party at a local brewery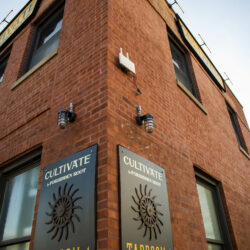 Non-Profits & Community Groups: Fundraise Through Ravenswood On Tap
The Ravenswood Community Council (RCC) is partnering with other organizations who would like to fundraise through Ravenswood On Tap. RCC is donating $14 an hour to organizations for shifts covered by their volunteers. To join our list of fundraising partners, contact amy@ravenswoodchicago.org.