November 9, 2023
11:30 am to 12:30 am
Member: $0
Non-member: $0
GRCC, Alera Group
Falcon's Handcrafted Sandwiches, 1968 W Lawrence Ave
Join us November 9 at Falcon's Handcrafted Sandwiches to learn about the new Illinois' retirement plan mandate.
Illinois Secure Choice is a state-facilitated program that provides workers with an easy way to save for retirement and is simple for employers to facilitate. Starting this November, businesses with at least 5 employees, and that have been in business for 2 or more years, must offer a qualified retirement plan or automatically enroll their employees into Secure Choice.
Andy Adams, a local Wealth Advisor with Alera Group, will review everything you need to know about the program. This brief presentation will cover program eligibility, requirements, deadlines, and enrollment. Registration is free and includes a tasty lunch from Falcon's, courtesy of Alera Group. There will be time for Q&A after the presentation.
Registration closes at noon on Wednesday, November 8. Advanced registration is required.
The Illinois Secure Choice program was created to encourage more people to save for retirement. As of June 2023, Secure Choice has over 125,000 participants who together have saved over $125 million for retirement. Employers who don't meet their required deadlines may be subject to enforcement, including financial penalties up to $500 per employee. To learn more, visit www.ilsecurechoice.com.
Lunch & Learn: Illinois Retirement Plan Mandate is presented by the Greater Ravenswood Chamber of Commerce and Alera Group.
"Alera Group Wealth Services" is a brand name utilized by Alera Group, Inc and certain subsidiaries and affiliates (collectively "Alera"). Advisory Services offered through Alera Investment Advisors, LLC. Securities offered through Triad Advisors, LLC, Member FINRA & SIPC. Triad Advisors LLC is separately owned and other entities and/or marketing names, products or services referenced here are independent of Triad Advisors.
About the Greater Ravenswood Chamber of Commerce
The Greater Ravenswood Chamber of Commerce (GRCC) is a 501c6 non-profit organization that provides resources for entrepreneurs in Ravenswood and its surrounding communities. We are guided by the belief that creativity, sustainable living, and diverse industry position Ravenswood as a destination neighborhood. We create programs and provide services that connect the dots between businesses, residents, non-profit organizations, local government and area schools. Click here to learn more about our work.
About Our Speaker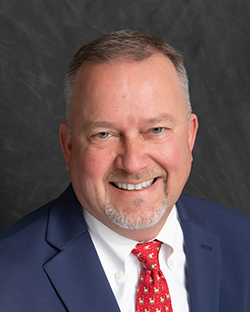 Andy Adams, Wealth Advisor
As a GCG Financial advisor, Andy's goals are simple: to know his clients well, to treat them with respect and to measure his success by their success. To meet those goals, Andy develops financial plans tailored specifically to the individual needs of each of his clients. Andy values long-lasting client relationships and advises his clients through every stage of their financial journey. Andy brings over 20 years of experience with various institutional investing and financial planning firms to the GCG team. What Andy enjoys most about his job is the opportunity to work with individuals and businesses on an intimate level. Understanding client's goals and needs and the satisfaction of putting strategies in place to pursue them is his personal passion.
Presented by: