At the Greater Ravenswood Chamber, we love highlighting businesses from our neighborhood here on our blog. We recently caught up with Brian BonDurant, the hilarious self-described "janitor" at My Buddy's! Located at 4416 N Clark, My Buddy's is a casual bar and grill that's perfect for winding down after work, enjoying a night out with friends, or grabbing some food post-Cubs game.
Hi Brian! Can you tell us a little about My Buddy's and what you're all about?
My Buddy's is a neighborhood pub and social hub on Clark Street that's been open just three months! We've become known for our outgoing staff, great atmosphere, and comfort food served with a touch of Southern Hospitality.
What's been the biggest challenge in opening a new business?
Trying to please everyone and working to get our name out there.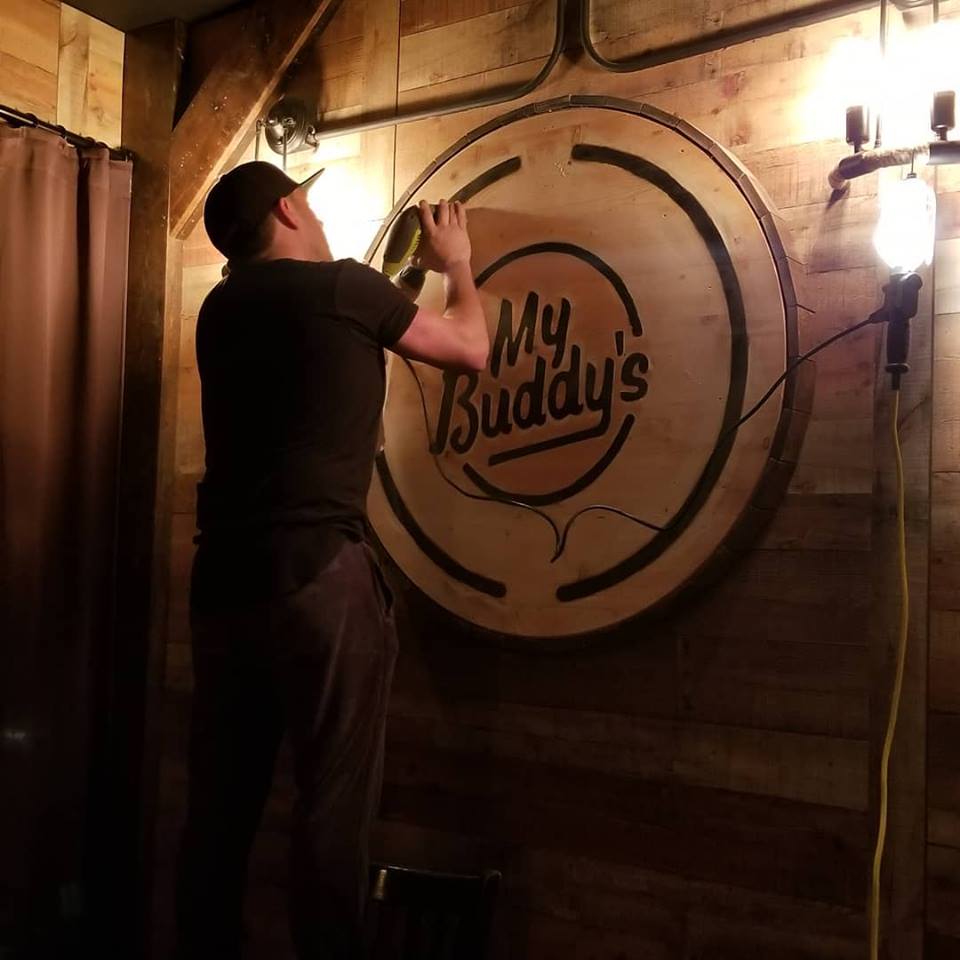 Do you have any menu items you've gotten attached to yet?
Our drink menu changes seasonally, and right now it's a toss up between our Watermelon Mojito and the Bri-Tai. I also love the Maebell draft beer we have right now, which portions of sales go to help fund Alzheimer's prevention.
My favorite dishes are the BLFGT (a bacon, lettuce, and friend green tomato sandwich), our Buddy Burger (we take a steak burger and bacon and grind them into a homemade patty), and the Southern Friend Chicken, which sits atop a little bit of mac and cheese.
You guys have been running a bunch of cool promotions lately. Do you have one you're especially excited about?
The My Buddy's Bus! It's not just a regular movie bus- we get into sneak previews for movies- Deadpool 2 was awesome! We also love supporting small theaters and working with other local businesses, like the neighborhood breweries or with other bars and restaurants for monthly pub crawls.
Is there something I can get at My Buddy's that I can't get anywhere else?
I like to think our Bar Star Program is pretty unique. Instead of one "Beer of the Month<" we have five beers (five points on a star). If you order all five during the course of the month you get a Bar Star card. These aren't just any beers, we like to keep them local. So one is always from Malt Row, one is always from Chicago, one is always from Illinois, one is always from the Midwest, and one is always from the USA! If you complete the card within the month, then you're invited to our next beer tasting, where we release the beers for the next month for free! Plus the following week you get to hop on the Buddy Bus with us and go to our Brewery of the Month for a tour! It's a lot of fun to be a Bar Star!
What's been your favorite thing about getting involved with the chamber so far?
GRCC is all about building community, working for our neighborhood, and highlighting the establishments and people that help make this such a great place. That's why I'm proud to be a member- it's a pretty amazing organization.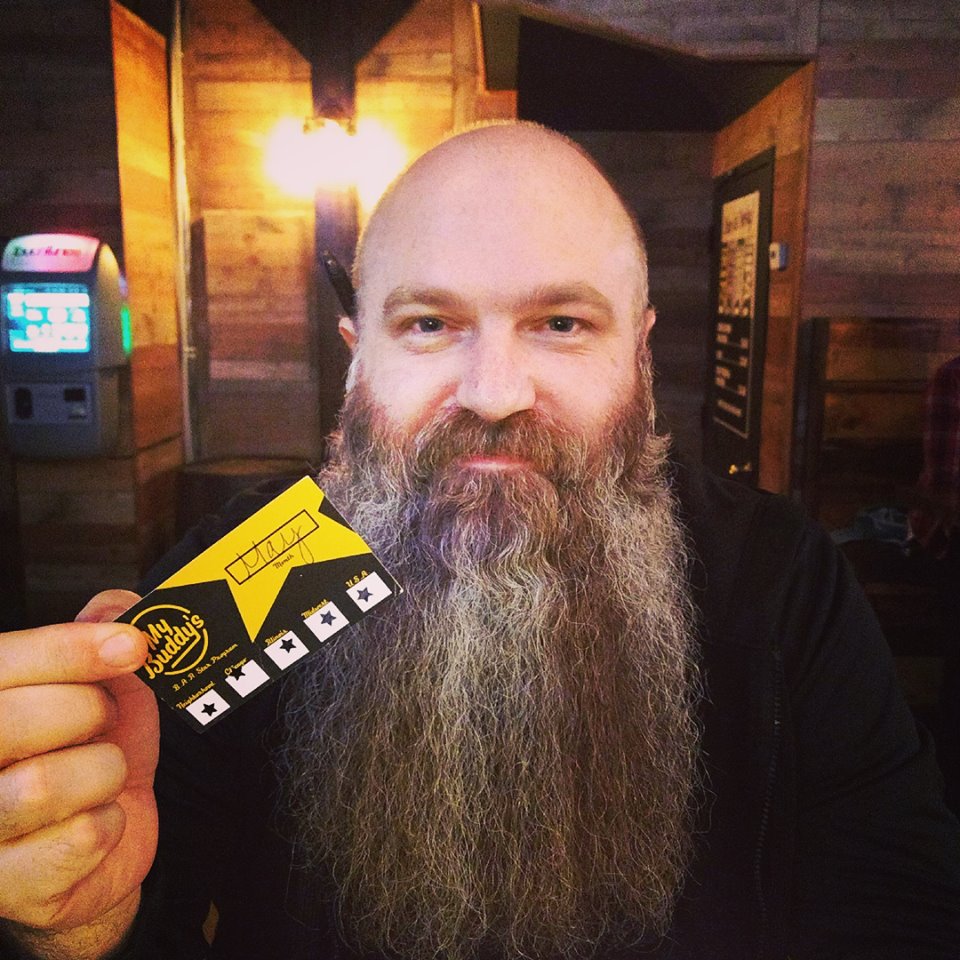 How does My Buddy's go about connecting and giving back to the community?
Every year we are part of the Polar Plunge to raise money for the Special Olympics. We already spoke about supporting the The Walk to End Alzheimer's with the beer sales from Maebell. On top of that, almost every week we host fundraisers for different theaters and artists from across Chicago.
So, you work in hospitality and night life. When you were a kid, what did you want to be when you grew up?
I wanted to be a dancer or a space explorer. I still want to go to space. Or is my head just in the clouds? Hahaha!
What's the worst movie you've seen lately?
Snatched with Amy Schumer & Goldie Hawn. She came out of retirement for that… So sad.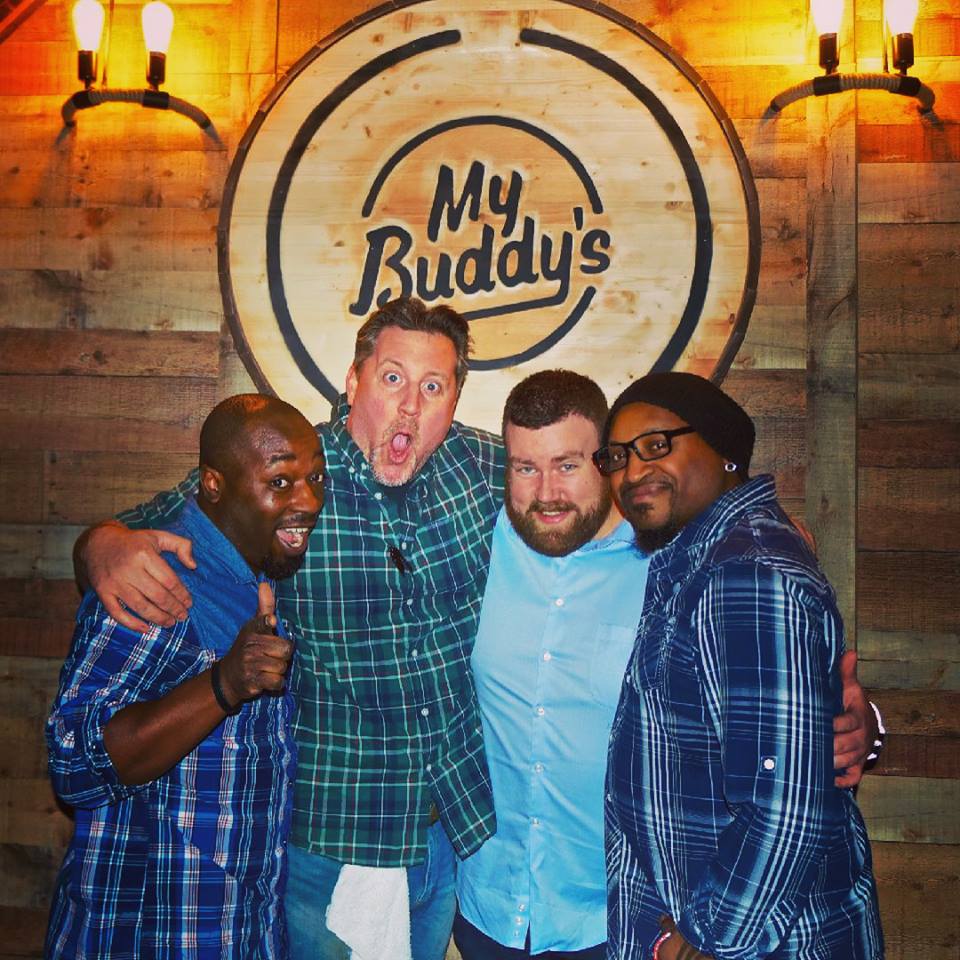 I suspect I may know the answer to this one, but where's your favorite place in the 'hood to catch an after work drink?
That would have to be My Buddy's for Happy Hour! We do $4 for any whiskey drink on Wednesdays, any vodka drink on Thursdays, and any rum drink on Fridays. But I may just be partial.
Which local event is your favorite to check out?
Usually, the opening of any theatrical performance. There is just an energy in the air when seeing a new production for the first time. There are so many great theaters in Ravenswood- another thing that makes it a great neighborhood to be a part of.
OK, almost done. What's your favorite quote and who said it?
My favorite quote is still from my grandfather. "The closer you are to being on time, the closer you are to being late."
Last one! What's your favorite thing about Chicago?
Late night food! That, and pretty much everything anybody needs is here, without the pretension you get on the coasts. Midwest people are real people.