Each month, the Greater Ravenswood Chamber of Commerce spotlights a different business from our neighborhood. This month we get to know Ray Daniels, Founder and Director of the Cicerone Certification Program. Cicerone's offices are located along Malt Row, a newly christened stretch of Ravenswood Avenue that is home of some of Chicago's most exciting breweries and taprooms.
First things first- what is the Cicerone Certification Program?
We certify hospitality and beverage industry professionals with regard to the skills and knowledge needed to sell and serve beer at four different levels.
How long have you been located on Malt Row?
The program began in the Ravenswood area as I lived nearby when I launched the program in 2008. In 2010, we found our first office space in a Hayes Properties building at 4659 N Ravenswood Ave. Two years later we moved to a larger space at 3717 N Ravenswood Ave, and then on to our current building along Malt Row at 4043 N Ravenswood Ave.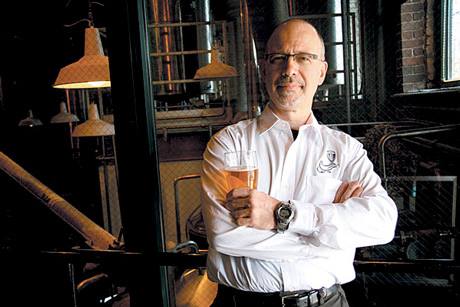 How difficult is it to become a Cicerone?
The first level of certification involves a few hours of study followed by a 30 minute online exam. About 80% of those who attempt this exam pass it on the first attempt and most other candidates pass after additional review or study. As of May 2017, more than 85,000 people have passed the first level Certified Beer Server exam.
The second level exam, for Certified Cicerone, involves both a three-hour written exam and a 12-sample tasting exam. Only about 40% of candidates pass each year and as of this writing only about 3,000 people have passed this level.
The top level of the program is Master Cicerone. The exam takes two full days and involves 12 oral exams in addition to a full day of writing essays and a tasting exam that covers 50 different samples of beer. To date, only 13 people have passed this top level exam and the pass rate is about 1 out of every 11 attempts.
Where do graduates of the program typically work?
Those who hold Cicerone certifications range from the bartender or waitress at your local bar or restaurant to brewery owners for some leading craft brands. We currently have certification holders in 50 different countries all over the world, including Master Cicerones from the US, Canada and Scotland. Overall, participants in the program typically work in bars, restaurants, liquor stores, beer distributors and breweries.
Is there a time of year when Cicerone is the busiest?
Surprisingly, our busiest time of year is January through March. This is a quiet time for people in the beer business so they have time to study and take exams. As the summer approaches, things get a little quieter for us.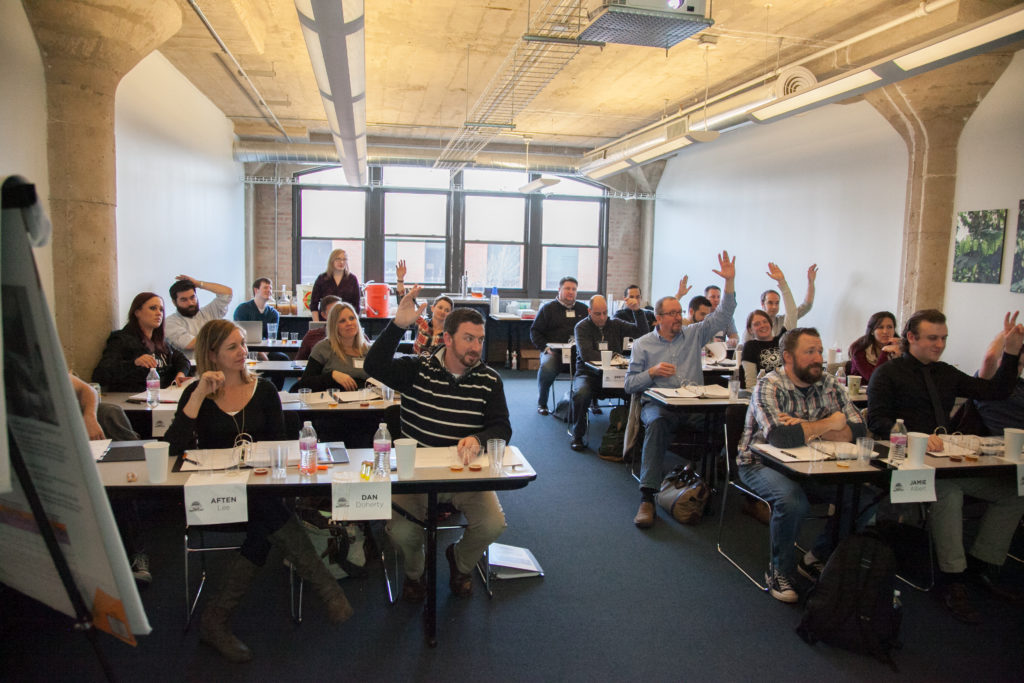 Speaking of the neighborhood, where's your favorite place to grab an after work drink in the neighborhood?
It's a tie. The Long Room or Band of Bohemia, depending on my mood.
Any favorite local beers?
I'm a fan of Begyle's Blonde Ale, Dovetail's Hefeweizen, Daisy Cutter (Half Acre), and Spiteful Brewing's Pigeon Porter.
Finally, what's your favorite quote and who originally said it?
"Significant inventions are not mere accidents. Knowledge in depth and in breadth are virtual prerequisities. Unless the mind is thoroughly charged beforehand, the proverbial spark of genius, if it should manifest itself, probably will find nothing to ignite." – Chemist Paul Flory.
Or, my own favorite line: "Sooner or later, every good idea turns into work." – Ray Daniels.
For more information on the Cicerone Certification Program, visit www.cicerone.org and follow them on Facebook, Twitter and Instagram.
Cicerone Certification Program
4043 N Ravenswood Ave, Suite 306
Chicago, IL 60613
(773) 549-4800