Here at the Greater Ravenswood Chamber of Commerce, we love to spotlight different business from our neighborhood. We recently caught up with local watercolor artist Bill Bartelt, who has been working in Ravenswood for over a decade. When not painting, Bill offers workshops from his studio on in the Ravenswood Industrial Corridor. His work has appeared in a number of films, exhibitions and private collections and his studio is open each September as a part of the Ravenswood ArtWalk.
What's the best part about working in our neighborhood? How long have you had your studio here?
Providence smiled upon me when I came upon my studio, situated in the heart of the Ravenswood arts corridor. The light is good, the wonderful people I meet during the Ravenswood ArtWalk (RAW) make me feel like a fixture in the community, and it's only a block from home, so I certainly can't complain about the commute! I became a proud Ravenswood denizen in May of 2000.
What medium do you work in?
I work in watercolor on paper.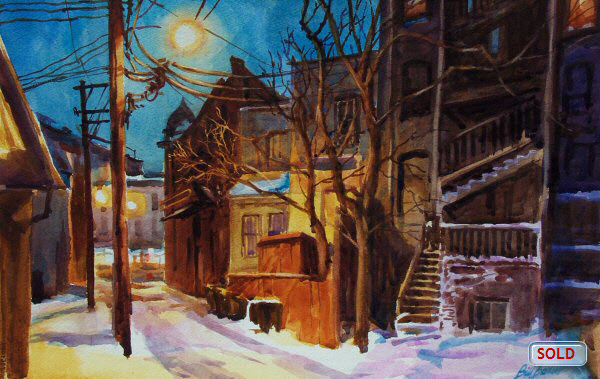 How did you get into watercolors?
I was very interested in photography as a teenager, for a while thinking I'd like to be a National Geographic photographer. The transparency of slide photography intrigued me from the beginning, and as I got more serious about painting, the transparency of the watercolor medium was a natural choice for me. I also think I have a better temperament for watercolor painting–I love the fluidity of the water based paints, the soft brushes, and the vivid colors they create in the white mixing tray.
What types of subjects do you enjoy painting?
My favorite subject is our endlessly fascinating urban environment. I grew up in Joliet, a railroad hub and a busy river town with spectacular street and railroad bridges, and from childhood, they have been a source of endless fascination. My first drawing was a train. So when I moved up the tracks to Chicago, my interest in the muscular elements of the city captivated me. But as I have become enamored of my Ravenswood neighborhood, I've enjoyed portraying the poetry of its enchanting alleyways, street scenes and industrial sites.
What's the last big project, show or exhibition you participated in?
This very day, I completed work on a commission that has occupied me since last November. The developers of Linea Tower, a loop residential building, asked me to provide artwork for their public areas. I created sixty original 30″ X 30″ watercolor paintings of Chicago bridges and el tracks. It is the largest commission I have ever been offered, and certainly the single largest creative project I've taken on. I had a brief respite from the work in early May, when I traveled to Yosemite National Park as Artist in Residence, where I taught painting waterfalls in watercolor to park visitors from around the world.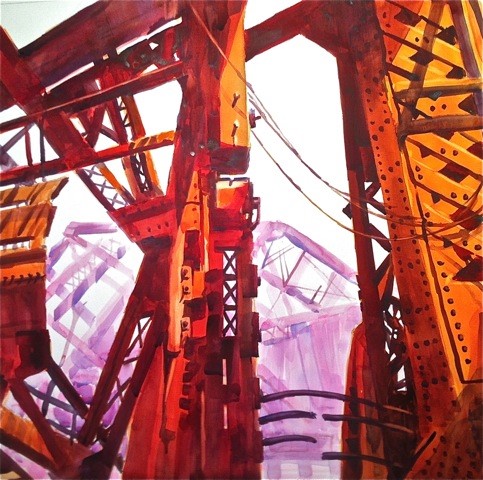 Where did you learn to paint? How long have you been painting?
I originally came to Chicago in the early eighties as a set designer and art director for the entertainment industry. It was analogous to that career that I developed my interest in becoming a serious painter. I received my truly and most inspirational painting inspiration from Irving Shapiro, a master of watercolor painting at the American Academy of Art. Though I studied art in college, it was studying with this master that I really "got it."
Do you have a favorite color to paint with?
Lately, it's been "Opera Rose", a vibrant color I've used quite a lot in the commission work.
Anything on the horizon?
On August 5th, I am lecturing at the Illinois Watercolor Society, where I'll be talking about my work, and demonstrating some of my painting techniques. After that, comes the Bucktown ArtsFest, and then of course, the Ravenswood ArtWalk, which is definitely one of the highlights of my year!
How many years have you participating in RAW?
This September's walk (2017) will be my 11th.
What's your favorite thing about the festival?
Being an artist can be a little lonesome, what with working alone in the studio all day, so being able to throw open my doors and welcome the public in and getting to know and share the joy of my work with them is a wonderful experience, which I look forward to all year. My only regret is that I don't get the chance to wander around that weekend and see some of the work of the many wonderful neighboring artists.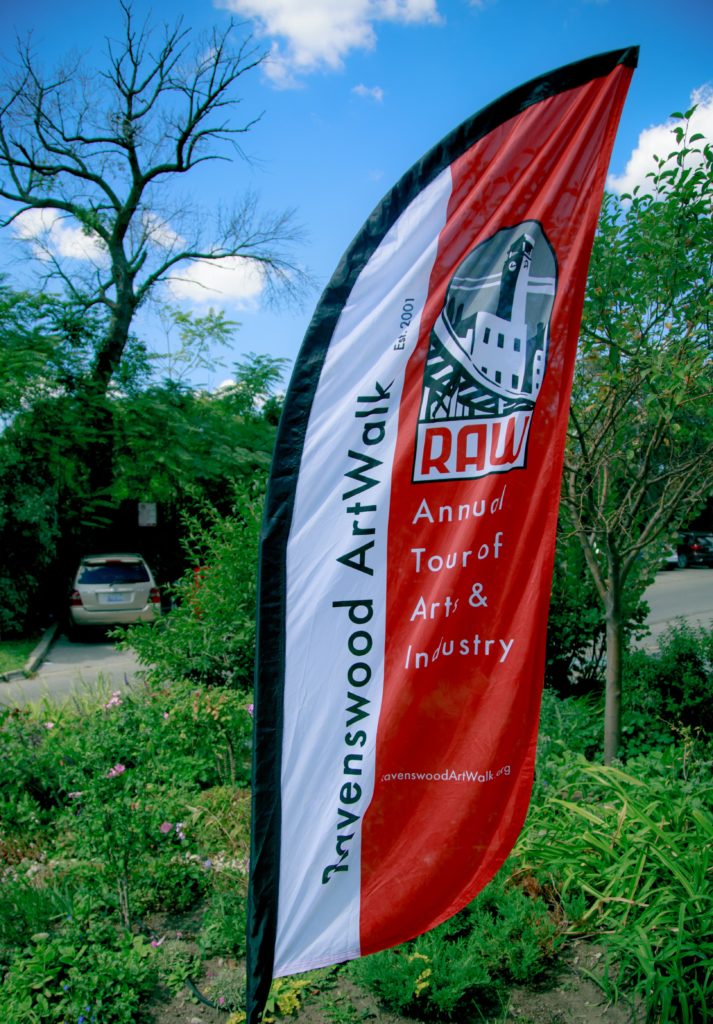 Where's your favorite place in the neighborhood to grab dinner?
I haven't had much chance to get out lately, but when things calm down a little, I will look forward to a nice relaxing dinner at Caro Mio or Chez Simo!
If you could show your work anywhere in the world, where would it be?
I lived in New York several years ago and spent a lot of time along the waterfront, painting the great bridges across the East River. I would love to have the chance to go back to do some more painting and be invited to show there. That would be a dream come true.
Is there something people find surprising about you?
I've sometimes been told, "Oh, I thought maybe you were a lawyer or something."
For more on Bill Bartelt, visit www.billbartelt.com, follow him on Facebook, and stop by his studio during Ravenswood ArtWalk each September.
Bill Bartelt Watercolors
4659 N Ravenswood Ave
Chicago, IL 60640
(773) 230-3198