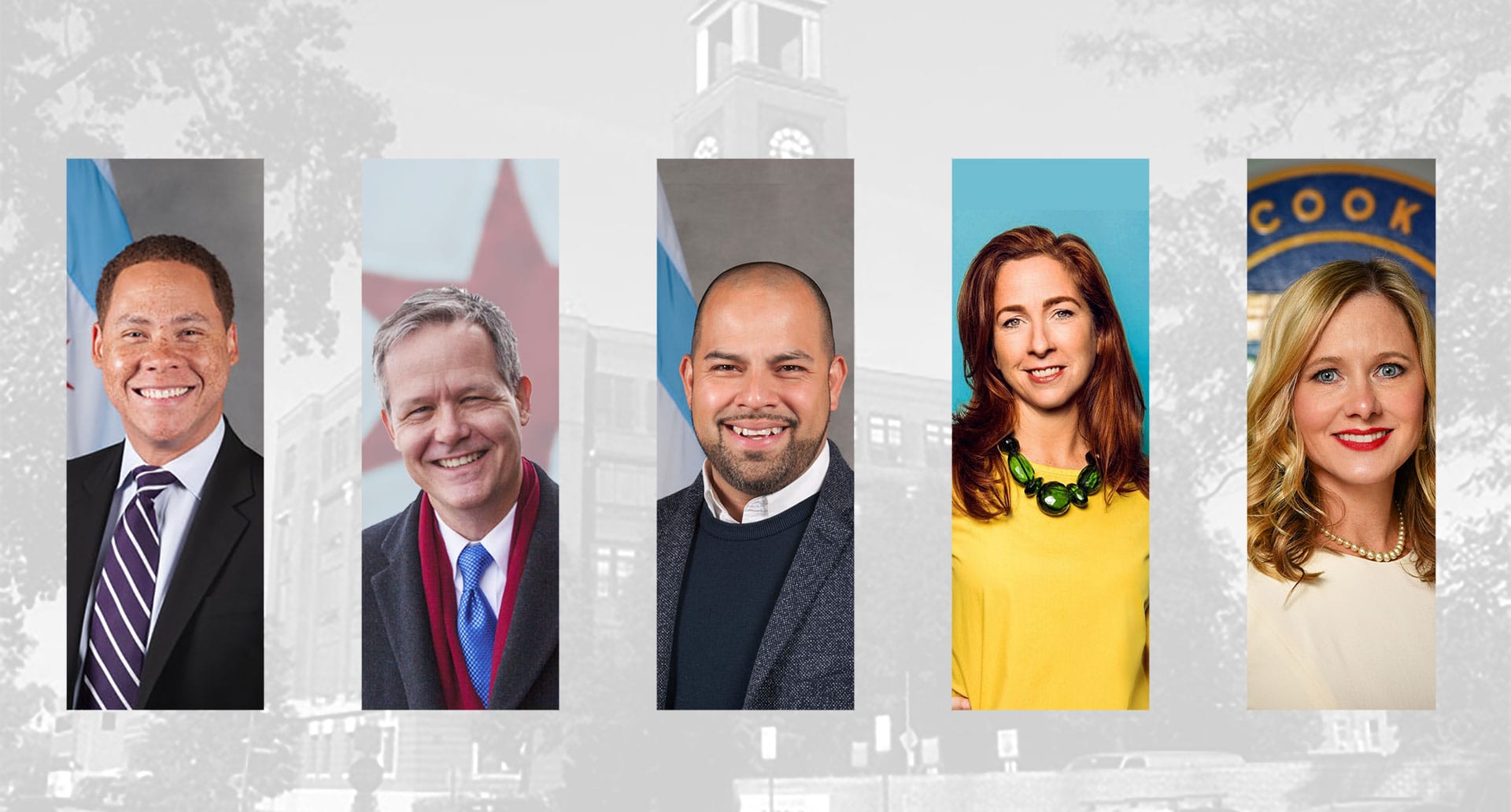 Register
March 25, 2021
11:30 am to 1:30 pm
Member: $5
Non-member: $7
Greater Ravenswood Chamber of Commerce
Zoom
The Greater Ravenswood Chamber of Commerce invites you to the annual State of the Neighborhood panel discussion and Q&A session with Ravenswood's elected officials.
On Thursday, March 25th, 47th Ward Alderman Matt Martin, 40th Ward Alderman Andre Vasquez, 46th Ward Alderman James Cappleman, 10th District of Cook County Commissioner Bridget Gainer, and 12th District of Cook County Commissioner Bridget Degnen will join us on Zoom to field questions about issues affecting those living and working in our community.
State of the Neighborhood offers concerned local business owners, residents, and stakeholders an opportunity to learn more about the issues that face our community, and by extension, our city. It's a chance to engage with elected officials, learn about their initiatives, and ask questions.
We will include a mix of pre-submitted questions and open discussion, with a focus on topics relevant to small businesses.
Tickets are $5 for GRCC members and $10 for the general public. A limited number of tickets are available. Purchase yours early to secure a spot! We'll send a link to join in advance of the event.
---
State of the Neighborhood: Meet our Panel
40th Ward Alderman Andre Vasquez
Chicago born and raised, the son of immigrant parents, Andre Vasquez understands the values of hard work and common purpose that make our city great.
Andre's experience outside the political system includes working his way up to a senior management position at a major utility company. As a husband and father of two, Andre is invested in the fight for better schools, city services, and the right allocation of resources in our city government.
Andre has been leading the call for progressive change with organizing meetings, block parties, and listening sessions. He's heard what neighbors in the 40th Ward have to say: "It's time we stopped dividing our neighborhoods and settling for less from our leaders. It's time we demand the type of transparent and accountable local government we deserve." Learn more at www.40thward.org.
46th Ward Alderman James Cappleman
A former teacher, social worker, and health care non-profit leader, Alderman Cappleman has spent his career fighting for social justice. In 1987, he co-founded Chicago's first homeless shelter dedicated to providing care for people living with HIV/AIDS. Formerly a licensed clinical social worker, James served three years as chair of the Illinois' National Association of Social Workers' HIV Task Force.
James has worked hard to create employment opportunities to give every ward resident a chance to succeed. His leadership in securing renovation of the Wilson CTA station has dramatically improved public safety and access for those with disabilities, as well as and providing jobs to local residents. One of James' proudest accomplishments from his most recent term has been finding housing for 96 previously homeless residents who were living in inhumane conditions under the Lake Shore Drive viaducts. This effort was so successful that it is now being used in other parts of the city to obtain housing for people trapped in the cycle of homelessness.
James has a Bachelor of Science degree in Education from the University of Houston and a Master of Social Work (MSW) degree from UIC's Jane Addams School of Social Work. He lives on Kenmore Street in Uptown with his husband Richard. Prior to becoming Alderman, James served two terms as the president of the Uptown Chicago Commission. Learn more at www.james46.org.
47th Ward Alderman Matt Martin
Matt Martin is serving his first term as alderman of the 47th Ward. He lives in Lincoln Square with his wife Katelyn, five-year-old son Isaac, and newborn daughter Ameena. Prior to being elected alderman, Matt worked as a civil rights lawyer at the Illinois Attorney General's Office. There, he worked on important issues including police reform, immigration, healthcare, and worker's rights.
Matt earned bachelor's degrees in Jazz Studies and Political Science from Northwestern University, and his JD from Harvard Law School.
As alderman, he believes it is critical to be independent, transparent, and willing to take on challenges like maintaining and expanding affordability, fully funding our schools, and reforming our police department. Learn more at www.aldermanmartin.com.
10th District of Cook County Commissioner Bridget Gainer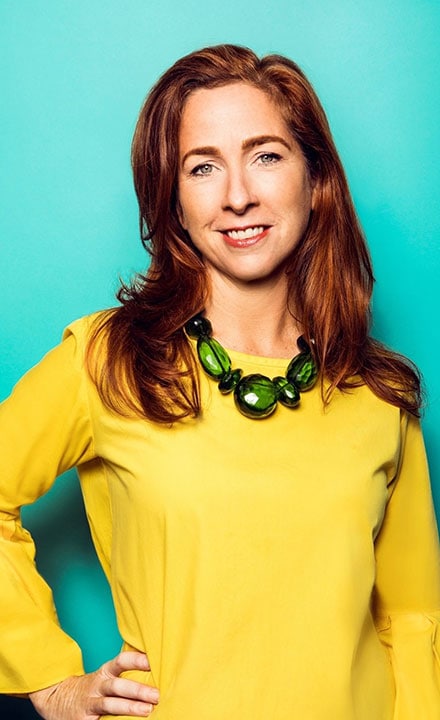 Noted by MSNBC's Chuck Todd as a rising star in Illinois politics, Commissioner Gainer was elected to the Cook County Board in 2010. With an M.B.A. from the University of Chicago and a strong background in finance, Commissioner Gainer's first act as a County Commissioner was to create Cook County's first Pension Committee. As Chairman, Commissioner Gainer led the charge to find a pension reform solution that was fair to both taxpayers and workers. To keep the public engaged, Commissioner Gainer launched an open-data pension website (OpenPensions.org) where press, the public and County employees could go for details on plans and proposals. The result was a working group of labor and government officials who drafted one of the state's first collaborative pension reform bills.
Commissioner Gainer created the Cook County Land Bank, the region's most comprehensive response to reduce the amount and impact of vacant land and abandoned buildings throughout Cook County. Bringing together realtors, private developers, civic and social leaders, and Commissioner Gainer's work to create the Cook County Land Bank has been noted in the Wall Street Journal, Chicago Tribune, Chicago Sun-Times and Crain's Chicago Business.
In addition to Commissioner Gainer's work with finance and foreclosure, she is creating a new asset for regional workforce development by bringing together community colleges, high schools and businesses to reimagine apprenticeships. Commissioner Gainer believes that if the United States is going to be a leader in the global labor market we have to ensure our job training today looks more like the economy of tomorrow. Commissioner Gainer believes rather than just focusing on the skills gap we have to fight the training gap by bringing employers into the workforce development process.
Finally, Commissioner Gainer has devoted special interest to the women and children in the County's criminal justice system. She eliminated the practice of separating new mothers awaiting trial from their newborns, led the fight to ban shackling pregnant detainees during delivery, created the first citizen advisory Board for the Juvenile Detention Center and continues to lead the fight to reduce the number of non-violent offenders in County Jail. Learn more at www.bridgetgainer.com.
12th District of Cook County Commissioner Bridget Degnen
In 2018, Bridget Degnen was elected to serve as the Cook County Commissioner for District 12. District 12 is entirely within the City of Chicago, and encompasses parts of 14 different wards. It stretches from the Wrigley building at Michigan avenue and the river, up through Wicker Park, Bucktown, the western half of Lincoln Park, up through North Center, Ravenswood, Lincoln Square, then west through Albany Park all the way to Jefferson Park and Portage Park. Bridget's priorities include pragmatic financial housekeeping, combating climate change through green initiatives aimed at reducing the carbon footprint of the County and its citizens, and keeping our neighborhoods safe.
Before becoming Commissioner, Bridget received her undergraduate degree in environmental engineering. She then went on to serve in the United States Peace Corps, in Mali, West Africa. After returning from her Peace Corps service, Bridget worked as an environmental engineer directing field crews throughout North America. She continued her education by attending law school, practicing in both the private and public sectors. From 2013, until running for Cook County Commissioner, she served as the first Deputy Director of Medical Cannabis at the Illinois Department of Financial and Professional Regulation, establishing the program and regulating dispensaries licensed under Illinois' Medical Cannabis Pilot Program.
Cook County primarily governs issues related to public health and public safety. On the Board of Commissioners, Bridget serves as the Chair of the Audit Committee. She is Vice Chair of the Environment and Sustainability Committee, and the Rules Committee. On the Forest Preserve Board of Cook County, Bridget is the Chair of the Environment and Sustainability Committee, and Vice Chair of the Rules Committee. Bridget lives with her husband and son in North Center. Learn more at www.commissionerdegnen.com.