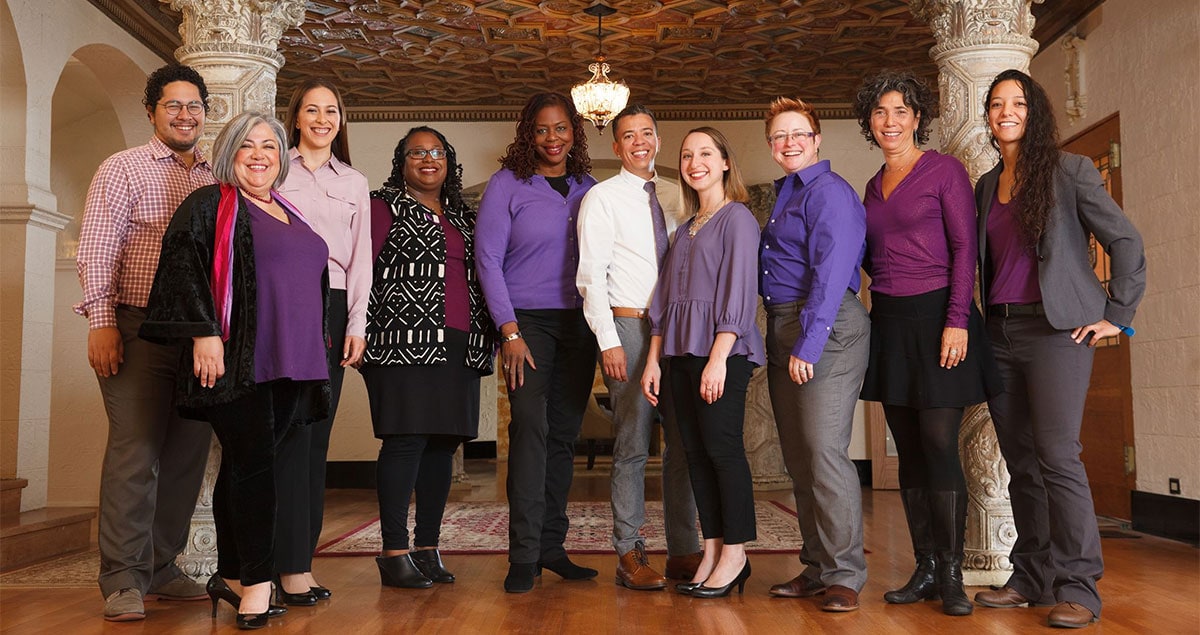 Register
January 14, 2021
1:00 pm to 3:00 pm
Member: FREE
Non-member: $35
Greater Ravenswood Chamber of Commerce
Zoom
About Our Presenter
Morten Group
Morten Group was first established in November 2001 to focus on clients in the nonprofit, for-profit, research, and foundation fields. Morten Group is a multi-racial, cross generational firm which has consciously and thoughtfully built a team of diverse perspectives and experiences – an intentional component of our business model. This year, Morten Group celebrates 19 years of partnering with organizations in continuing our commitment to transformation through assessment, education, and action.
Throughout the summer, Ravenswood small businesses responded to the country's civil unrest with calls for racial equity and justice. We heard from countless chamber members about their desire to go beyond social media posts and actively engage in anti-racism. As a small business owner, where do you start when you're trying to create a culture of racial equity?
To empower and encourage our members as they take the next step, the Greater Ravenswood Chamber of Commerce has partnered with experts in the social justice field to host an anti-racism workshop that will provide the tools to start "the work".
We are excited to invite our business community to a free workshop in January organized by Morten Group. Since its founding in 2001, Morten Group has worked through a lens of social justice through its Equity and Inclusion Institute, which offers culturally informed solutions to important issues around achieving equity at nonprofit and for-profit organizations across the country.
Creating Cultures of Racial Equity: Foundations
In this 2-hour workshop, we will:
Learn more about one another's identities, experiences, and views to facilitate increased connection and trust which are necessary for successful race equity efforts.
Develop a deeper understanding of racism as being undergirded by histories and different levels and expressions of power and privilege that create and uphold racialized systems of power & oppression.
Work to create a shared understanding of SOME of the foundational concepts and terminology connected to race, racism, and race equity and examine how these show up in our lives and work.
Begin to explore how to move toward race equity across varying levels and will start to identify pathways to action within your organization.
Participation in this workshop is free for GRCC members. A limited number of spots are available, so we encourage you to register as soon as possible. Registration will close at midnight on Friday, December 11th.
Attendees will be asked to complete a brief Racial Equity Assessment Survey to inform Morten Group as they tailor their workshop to our business community.