Each May, Asian American and Pacific Islander (AAPI) Heritage Month is a time when we recognize and celebrate the contributions and influence of Asian Americans and Pacific Islanders to our county's history, culture, and achievements. This commemorative period was established by Congress in 1977 and expanded to a full month in 1990. May was chosen to commemorate the immigration of the first Japanese people to the United States on May 7, 1843, and to mark the anniversary of the completion of the transcontinental railroad on May 10, 1869 (the majority of the workers who laid the tracks were Chinese immigrants).
---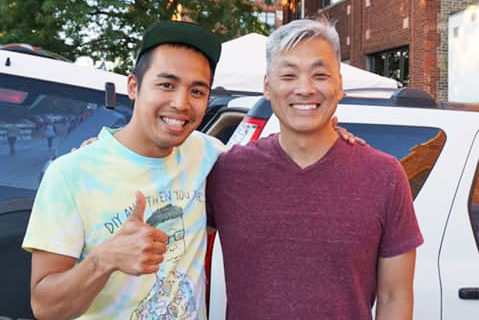 Who is Considered AAPI?
"A rather broad term, Asian/Pacific encompasses all of the Asian continent and the Pacific islands of Melanesia (New Guinea, New Caledonia, Vanuatu, Fiji and the Solomon Islands), Micronesia (Marianas, Guam, Wake Island, Palau, Marshall Islands, Kiribati, Nauru and the Federated States of Micronesia) and Polynesia (New Zealand, Hawaiian Islands, Rotuma, Midway Islands, Samoa, American Samoa, Tonga, Tuvalu, Cook Islands, French Polynesia and Easter Island)." More at asianpacificheritage.gov.
---
To help you celebrate Asian American and Pacific Islander Heritage Month in Ravenswood, Greater Ravenswood Chamber of Commerce team members compiled a list of some of our favorite local AAPI-owned small businesses!
Japanese American Service Committee (JASC)
4427 N Clark Street | www.jasc-chicago.org
JASC was founded in 1946 to serve the needs of Japanese immigrants and their American-born children coming to Chicago after leaving the World War II internment camps. Originally called the Chicago Resettlers Committee, the organization assisted with housing, jobs, and the re-forming of a community.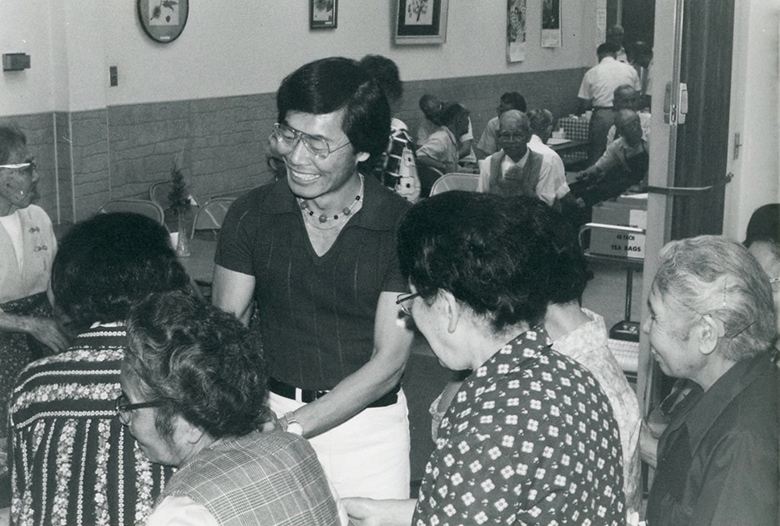 JASC has served as a unique place for the Japanese American community while playing a larger role in providing social services to a much wider and diverse group of Chicagoans. The non-profit organization built the Heiwa Terrace Retirement Community, the Keiro Long Term Care Facility, and created a variety of ongoing services and activities for both children and adults.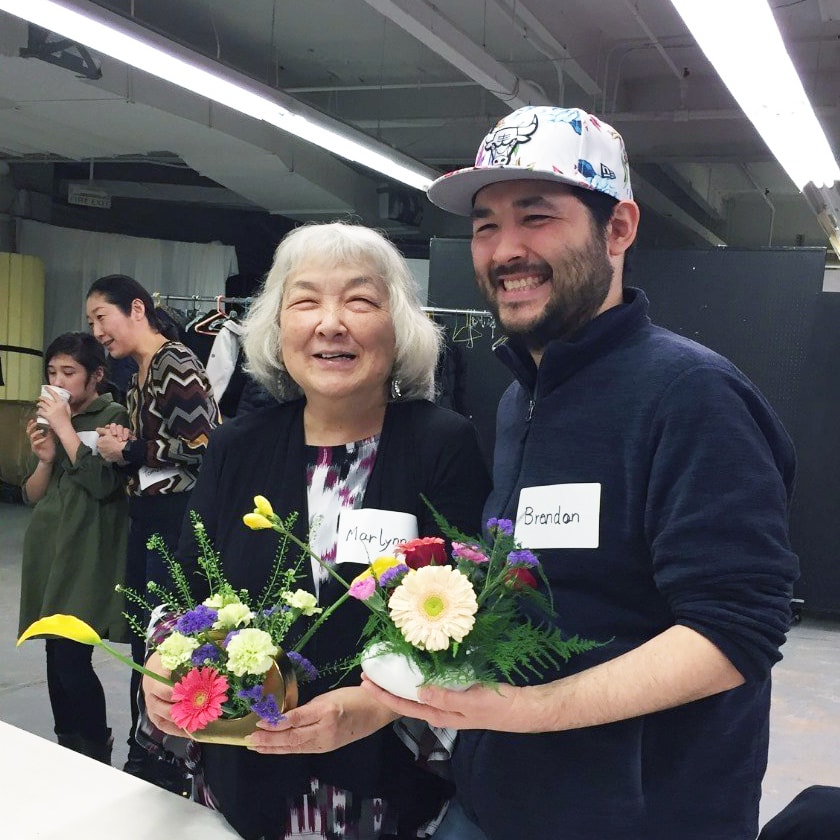 Today, JASC engages people of all ages to experience Japanese American history and culture and to improve their well-being through innovative, high quality programs and services tailored to the multicultural community. They also work to archive the history of the Japanese American experience in Chicago for both scholars and our community, while continuing to provide social service and curate cultural programs.
---
CoCo Vietnamese Sandwiches & Phở
1613 W Lawrence Avenue | www.cocovietnamesesandwiches.com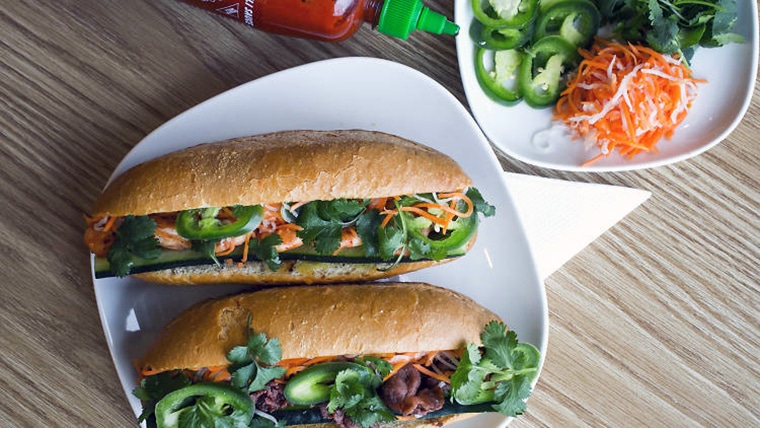 CoCo quietly opened up in 2015 and quickly earned a reputation as Ravenswood's go-to spot for bánh mì and phở. Just a few blocks from the Ravenswood Metra Station, the restaurant's fresh sandwiches, crunchy spring rolls, and sweet Vietnamese Iced Coffee are a favorite of commuters. On a cold or gloomy day, a bowl of CoCo's Sliced Rare Phở is what you're looking for. Also known as menu item "N2," a traditional, slow-simmered broth is served with thin-sliced beef, sprouts, basil, green onion, and jalapeños. It's among the restaurant's most popular dishes, and an especially perfect meal during Chicago's chilly months.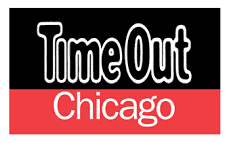 "We love the tangy, finely-shaved pickles that crown the banh mi at this modern Ravenswood spot, not to mention the schmear of pâté that lends most of its meat-centric offerings a rich boost. The sautéed shrimp sandwich is a winner for its mix of plump, sweet shrimp and umami-packed soy onions…" Time Out Chicago
---
Ravenswood Nail Party
1716 W Lawrence Avenue | www.ravenswoodnailparty.com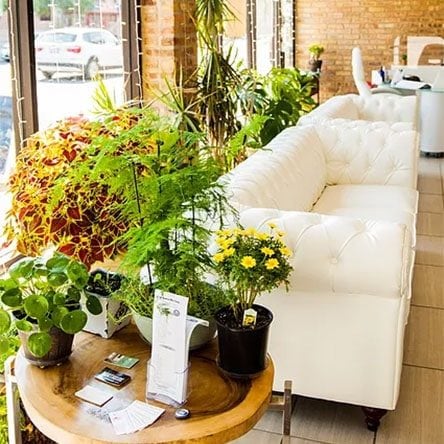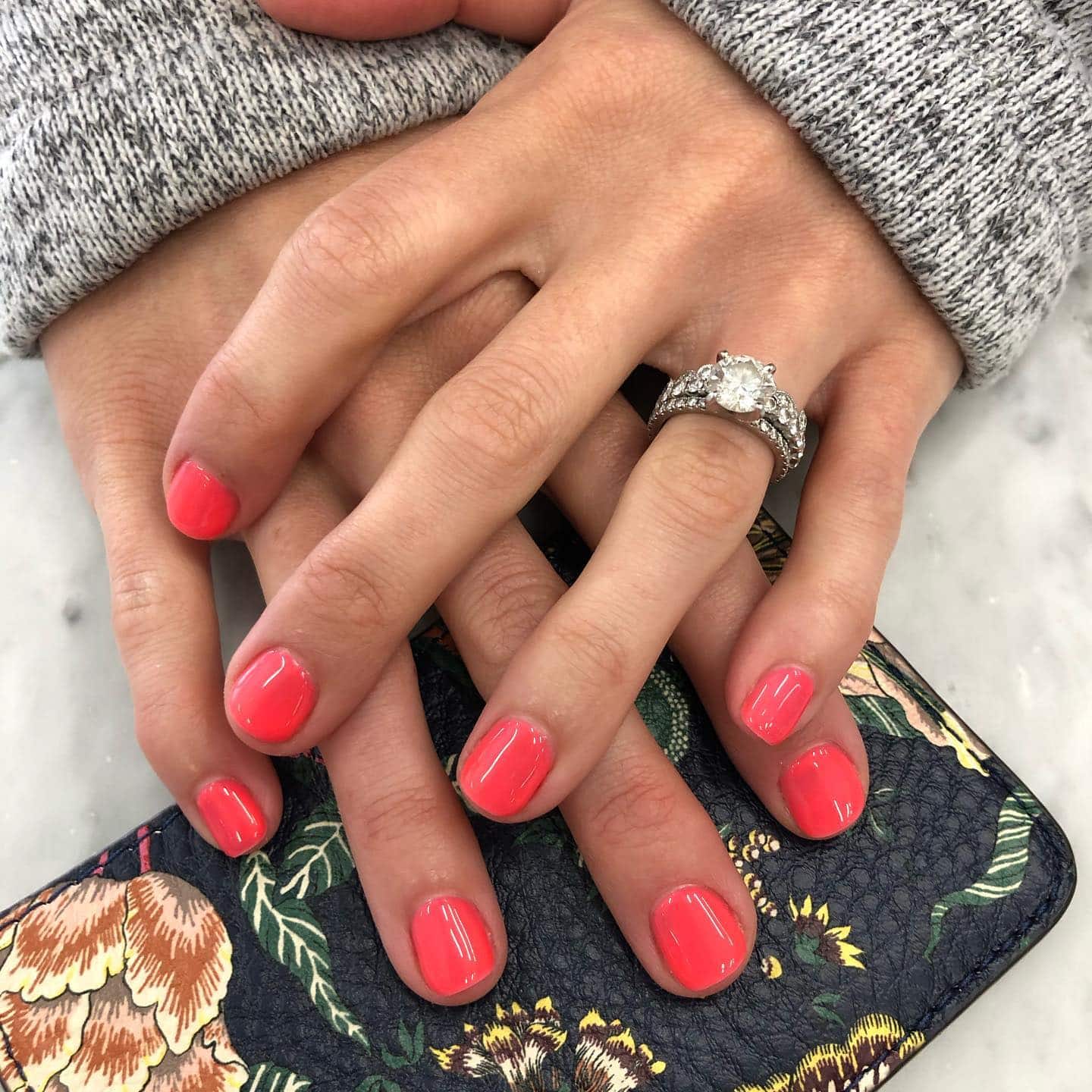 Ravenswood Nail Party has become a destination Nail Salon in Chicago, offering an extensive selection of services to choose from. Since opening the business in 2018, owner Lien Huynh has committed to offering natural, vegan-friendly services. Treat yourself or a friend to a manicure, pedicure, or both with gift certificates good for future appointments.
---
Anna's Thai Kitchen
1828 W Montrose Avenue | www.annasthaikitchen.com
After arriving in America nearly 20 years ago, Anna Ong opened her first restaurant, Thai Planet. Although a relatively small place, Anna's dishes were packed with flavor. After several years serving her neighbors in West Rogers Park, she made the decision to close Thai Planet and embark on new journeys. That included going to school, getting a finance degree, and building a successful career as a corporate comptroller. However, Anna missed the creativity and community of cooking.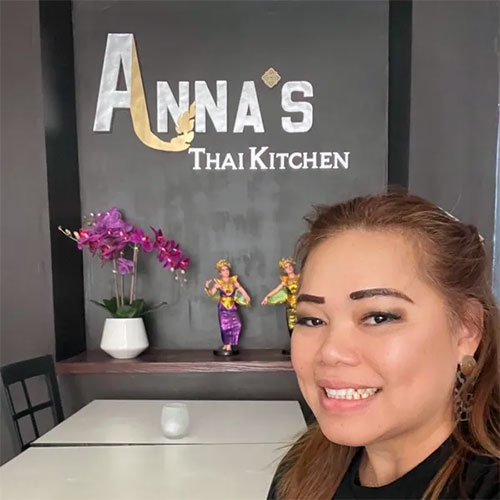 Fast-forward to January 2022, and Anna was ready to embark on another new journey. Alongside her daughter, Catherine Ong, she opened Anna's Thai Kitchen on Montrose Ave in Ravenswood. The new restaurant's menu boast what Anna calls a "greatest hits" of her family's most popular recipes. Popular dishes include pan-seared salmon in a red curry sauce, marinated and grilled satay chicken skewers, and Anna's famous Lilly Pads- vegetable wonton wrappers around seasoned spinach and fried garlic.
---
Platform Coworking
4422 N Ravenswood Avenue | www.platformcoworking.com
About a decade ago, Jeff Park decided he was tired of working from home. First, he looked for desks to rent. No luck. Then, he found a couple people to share a small office with. Those office-mates came and went, but their empty seats were quickly filled. Park unintentionally created a coworking space before the term had even been coined. With the demand clear, he expanded into a space in the Ravenswood Industrial Corridor, opening Platform Coworking in 2012.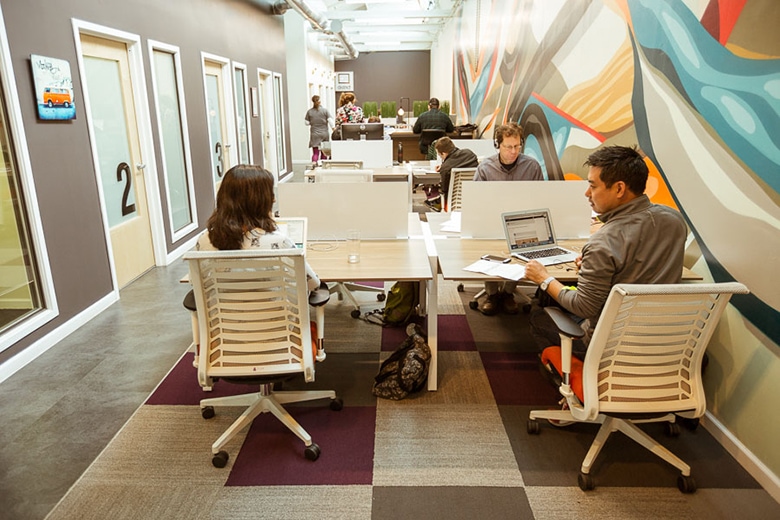 The Ravenswood location offers flexible seating options and long-term reserved spaces. Other amenities include private phone booths, a fully-equipped conference room, and an outdoor patio. Platform is just steps from the Montrose Brown Line stop and a stroll from the Ravenswood Metra station.
---
MedeE Cafe
4805 N Damen Avenue | www.medeecafechi.com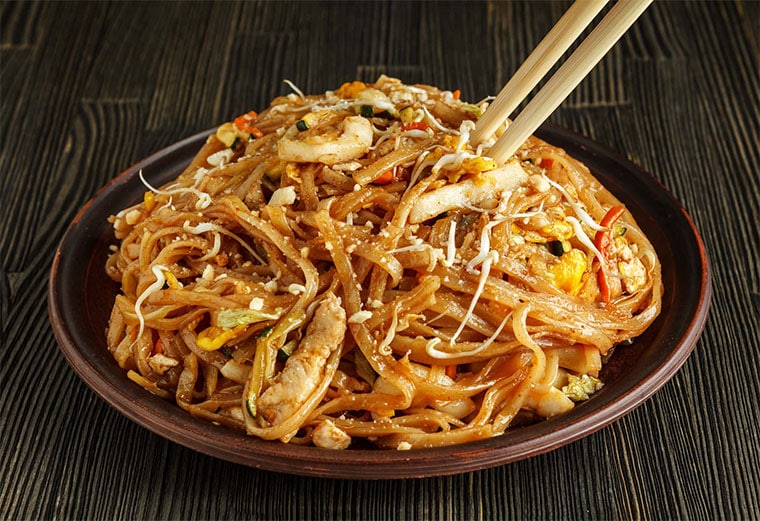 If you've been to MedeE, you've returned to MedeE. This under the radar destination for Thai street food is known for friendly service and a menu that features Western favorites and authentic dishes. Specialties including Glass Noodles with Crab, Pad See Ewe, Almond Pad Thai, Kee Mao Noodles, and more. Online ordering is available, with delivery as an option for folks living in 60625.
---
Side Practice Coffee
5139 N Damen Avenue | www.sidepracticecoffee.com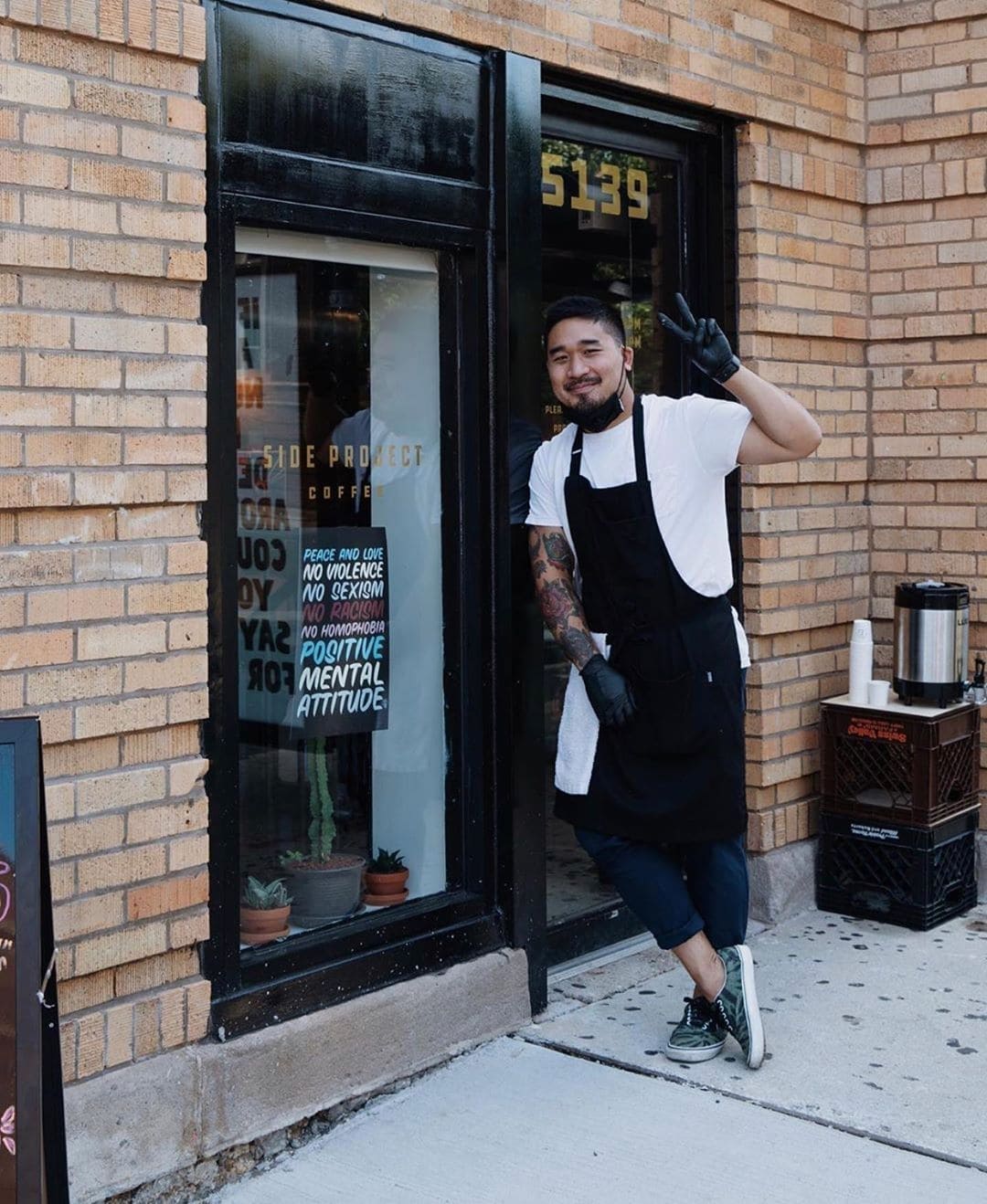 Located across the street from from beautiful Winnemac Park, Side Practice has become a destination for creative drinks and collaborations. Francis Almeda has been faithful his cafe's name, using his space to showcase projects and creatives from the AAPI and Ravenswood communities. Their menu features coffee house staples alongside original creations, like the popular Manila Matcha (Ube simple syrup, macadamia milk, matcha) and the Matcha Lavender (lavender simple syrup, oat milk, matcha). For the latest on which artists, bakers, and makers are popping up next, follow them on Instagram at @sidepractice.coffee.
---
Bayan KO
1810 W Montrose Avenue | www.bayankochicago.com
One of the must-try restaurants in Ravenswood, Bayan KO is a Filipino-Cuban mash up founded by Chef Lawrence Letrero and Raquel Quadreny. Their menu fuses family recipes and Chef Lawrence's experience with modern American cooking. Highlights include Lumpia Shanghai (pork, carrot, scallion, Lola's garlic sauce), Ginataan Gulay (zucchini, eggplant, green beans, bok choy, swiss chard, coconut), and Bayan KO Lechon (crispy pork belly, mojo sauce, mang tomas).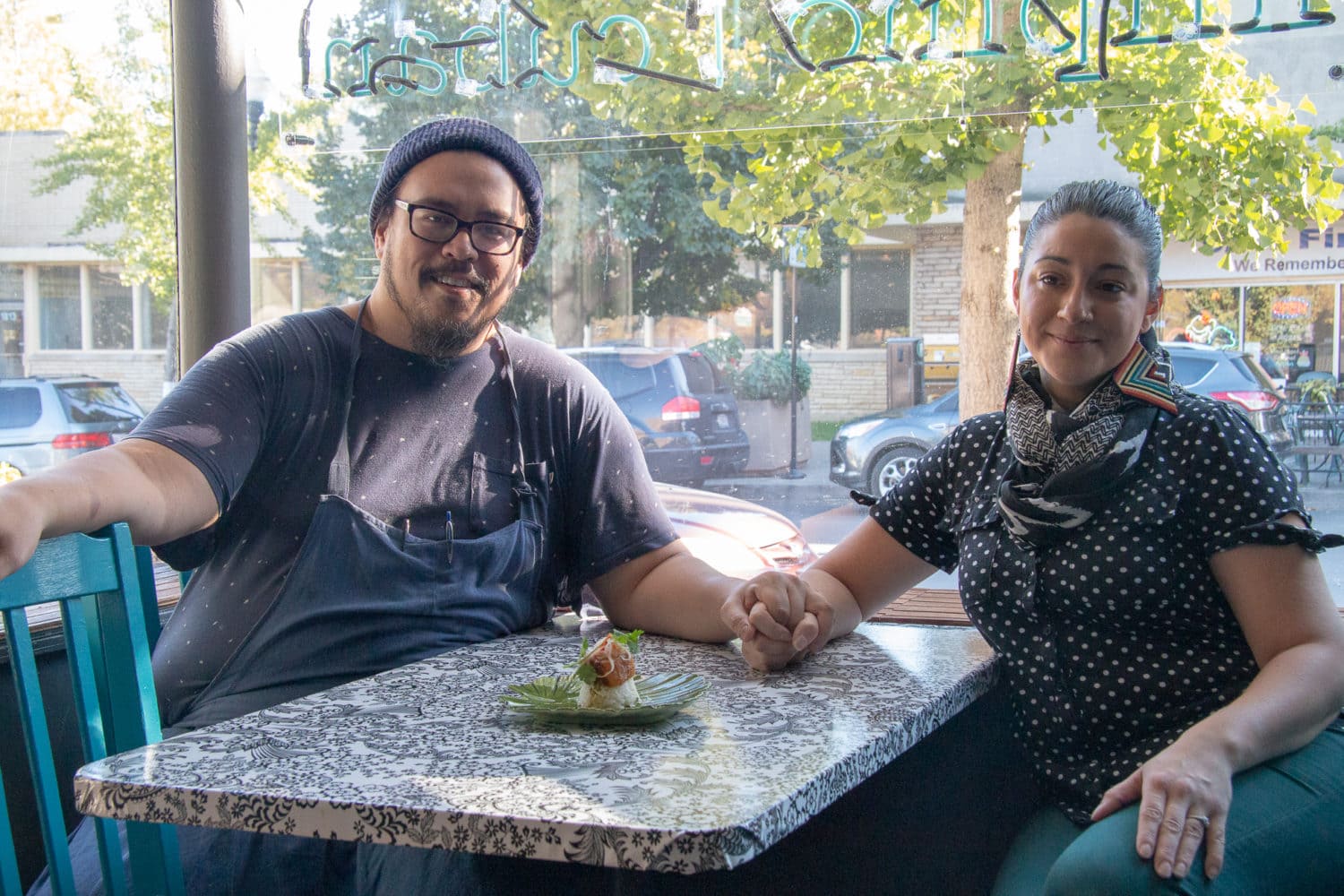 "Bayan Ko means Our Home in Tagalog. Our mission is to create a welcoming and positive meeting space in our community where family and friends can gather and enjoy a delicious meal."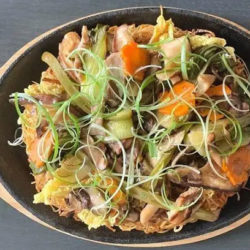 Bayan KO's adorable and sunny street-side patio is open for dine-in. To help keep you safe, Bayan KO is offering pre-ordering and payment through Tock, and contactless table side ordering. Want to enjoy your Luglug (scallop, uni, saffron, chicharron, egg yolk) at home? Review their menu on their website, where you can place an order for pickup.
---
Milky Milky Ice Cream
Online & Pop-Up Only | www.milkymilkyicecream.com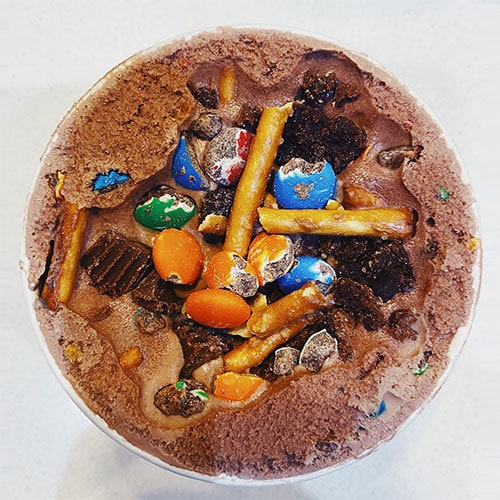 Jojo Ybe's ice-cream pop-up shop has developed a wildly enthusiastic following since their launch in 2020. Milky Milky specializes in small batch, handcrafted ice cream. Flavors like Strawberry Basil, Ube, and CTC (think Cinnamon Toast Crunch). To get your hands on a couple pints, join the shop's mailing list, or do like we do and troll them on Instagram at @milkymilkyicecream. When Jojo announces a drop and opens online orders act fast! Or do like we did and cry while eating your last pint from your last haul.
---
Obviously, this isn't a complete list of all the AAPI-owned businesses in our community. Below are some more of our favorites! Let us know if we missed yours by sending an email to info@ravenswoodchicago.org.
---
Other Posts You May Enjoy: