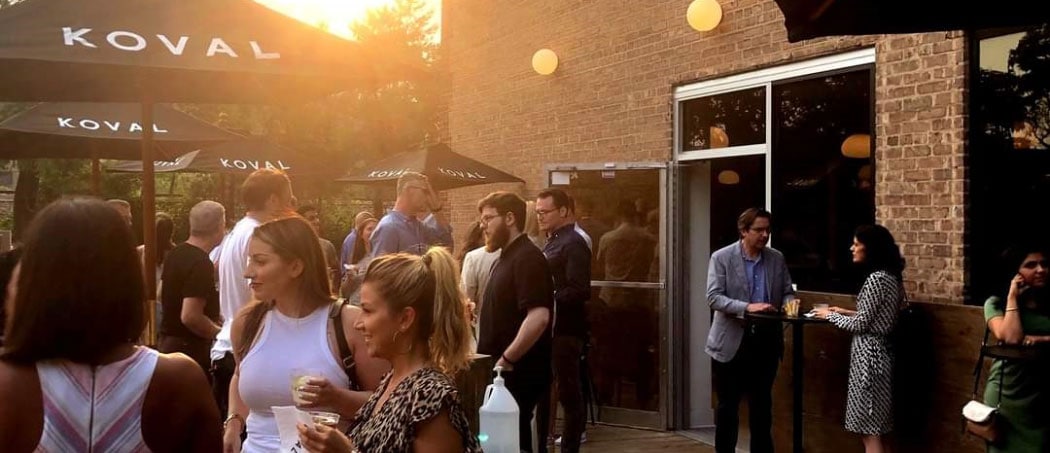 Register
September 2, 2021
6:00 pm to 8:00 pm
Member: $10
Non-member: $15
Greater Ravenswood Chamber of Commerce, Erwin Law
KOVAL Distillery, 4241 N Ravenswood Ave
Enjoy an evening of cocktails and new connections in the historic Ravenswood Industrial Corridor. The Greater Ravenswood Chamber of Commerce and Erwin Law invite local businesses owners and managers to KOVAL Distillery's new patio for an exclusive networking experience.
While KOVAL's new space isn't fully open to the public, attendees will be able to enjoy an early look at one of the jewels of Malt Row. Jim Erwin of Erwin Law, whose offices are just a few blocks north of the distillery, has been awaiting the opening of this new outdoor space as eagerly as we have. Together, we're thrilled to welcome our community of entrepreneurs to our first in-person networking event in over 16 months!
Tickets to the event include 3 cocktails, plus snacks from The Cheese Maven. Less than 10 spots remain, so register ASAP. Ticket sales end at midnight on Weds., 9/1. Attendance is hard capped at 40. This is an outdoor event. In accordance with local health guidelines, masks are optional for vaccinated attendees and required for those that are not vaccinated.
★★ presented by ★★
Erwin Law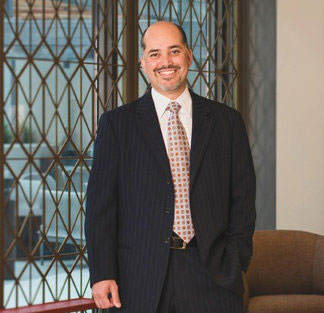 We do business differently. And we think you're going to like it. Unlike large law firms, with organizational charts that place founders at the forefront, followed by layers and layers of lawyers, associates, and clerks underneath, Erwin Law is client-centric. We reserve the top rung of our ladder for the most important person in our company; our client.
Erwin Law practices in transactional law and litigation. And our lawyers bring a powerful set of experiences, skills and strengths to the table when representing individual and commercial clients in business, real estate, estate planning and probate matters. Click here to learn more about us and how we can be of service.
---
Greater Ravenswood Chamber of Commerce
The Greater Ravenswood Chamber is guided by the belief that creativity, sustainable living, and diverse industry position Ravenswood as a destination neighborhood. We create programs and provide services that connect the dots between businesses, residents, non-profit organizations, local government and area schools.
Our non-profit organization serves as a business and community resource for entrepreneurs in Ravenswood and its surrounding communities, including Bowmanville, Lincoln Square, and North Center. We work with Chicago's Department of Business Affairs & Consumer Protection by operating as one of its Neighborhood Business Development Centers, and with the Department of Planning & Development as a partner in its Local Industrial Retention Initiative. GRCC is also the service-provider for SSA#31, which provides additional resources for businesses and property owners in Ravenswood's main commercial corridors. Click here to learn more about who we are.
---
KOVAL Distillery
Established in 2008, KOVAL produces organic whiskey, liqueurs and specialty spirits in Chicago's first distillery since the mid-1800s. Founders Robert and Sonat Birnecker, chose to leave their academic careers to bring the distilling traditions of Robert's Austrian family to America. In making this decision, they vowed to make organic spirits from scratch (avoiding the common industry practice of purchasing and bottling pre-made spirits) and to change the way people understand whiskey by creating a new, signature style – using only the "heart" cut of the distillate – affording a brighter, cleaner take on whiskey.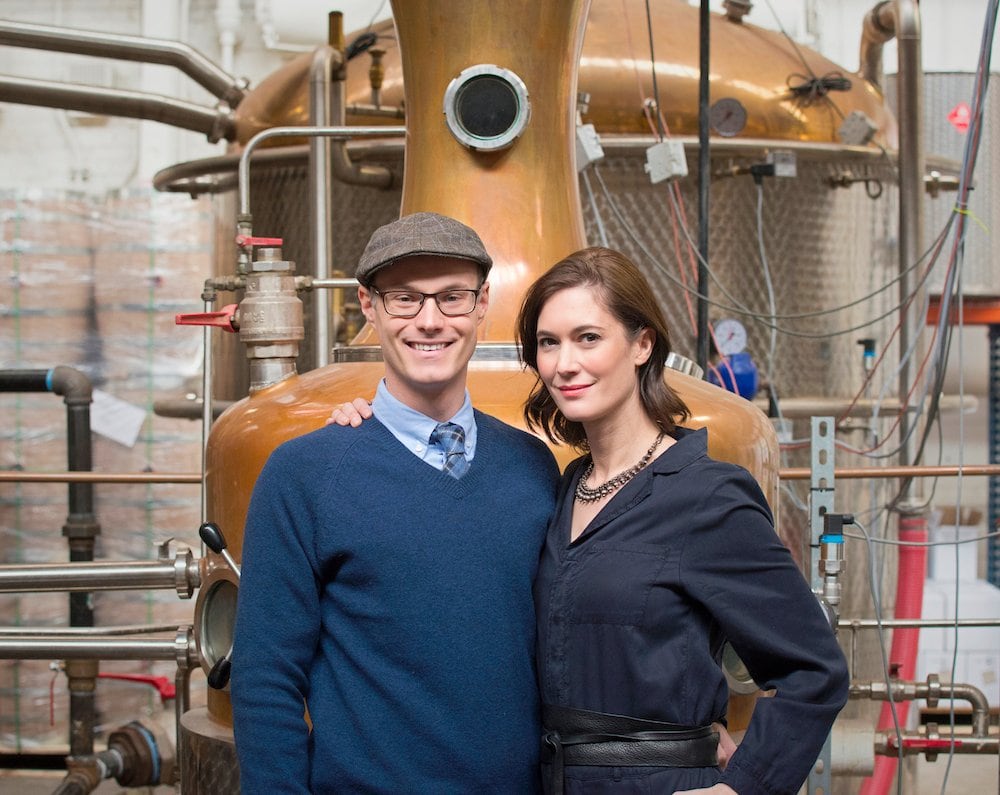 KOVAL is now one of America's largest artisan distilleries and winner of over 50 international awards, pioneering a new school of distilling in the United States that uses only the heart cut of the distillate. They are also regarded for their use of unique and interesting grains, inspiring Wine Enthusiast to name the distillery a "leader of the alt-grain scene." All of KOVAL's whiskies are single barrel and aged in 30-gallon barrels of New American Oak. Each bottle can be traced back to the field on which the grain was grown. Click here to learn more about KOVAL's award-winning line of whiskey, gin, vodka, brandy, and liqueurs.
---
The Cheese Maven
We believe in the power of food and its ability to bring people together and inspire joy. The Cheese Maven was founded in 2017 by Joanna Benkowski with the mission to make "fancy" cheese accessible to all. We provide unique event catering in Chicago, specializing in custom cheese and charcuterie boards, lavish grazing tables, and private tasting parties and workshops.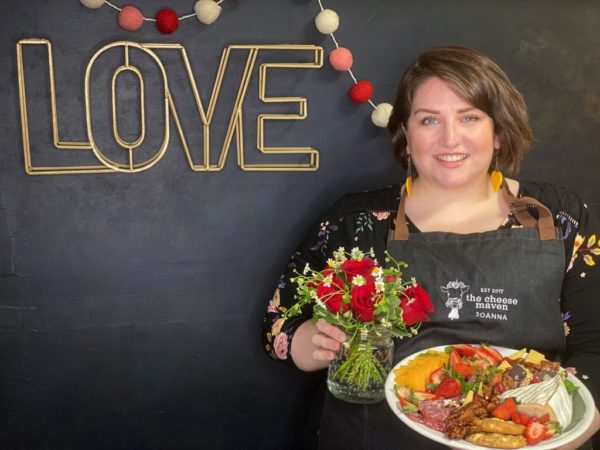 We are endlessly in pursuit of beautiful, hand-crafted, special cheeses and accoutrements from all over the world, and can't wait to share our finds with you. Click here to learn more about The Cheese Maven's breathtaking cheese boards and grazing tables.