At the Greater Ravenswood Chamber, we love to highlight businesses from our neighborhood here on our blog. We recently caught up with Margot Wojdyla, owner of HG Studio at 2010 W Foster Ave. Margot provides hair extensions and styling services, helping people look their best in advance of their most memorable days. HG Studio is located across the street from beautiful Winnemac Park and is open by appointment only.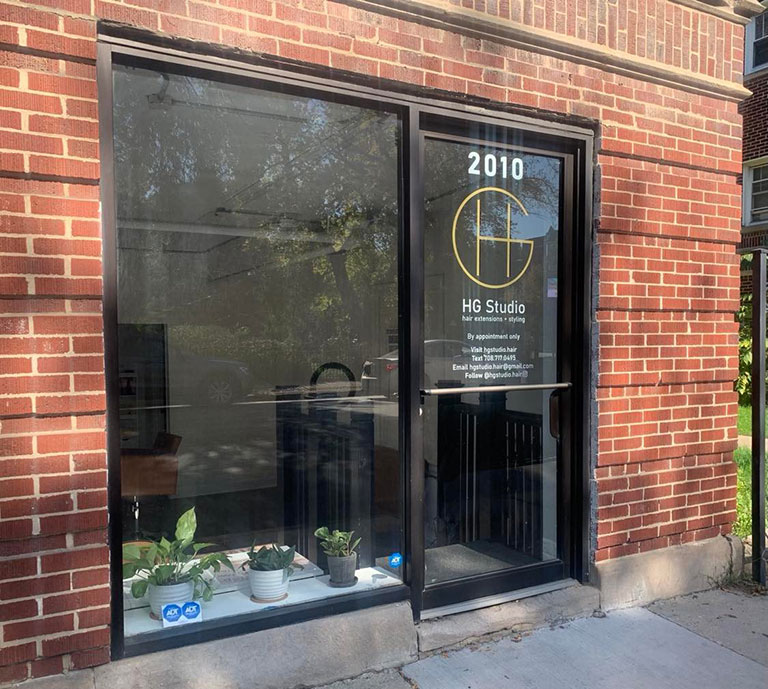 Can you tell us about HG Studio and what you do?
We offer hair extensions and styling services. Hair extensions are a specialty service that provide clients with extra length, volume, or chemical-free color. They are also a great way to transition hairstyles or boost confidence for individuals with thinning hair. I offer 5 different extension methods: tape, weft, keratin fusion, i-tips, and halo clip-ins.
So, are you busiest ahead of big celebrations and holidays?
November and December are the busiest months for the hair industry. Everyone wants to look and feel their best for the holidays.

What's something people find surprising to learn about HG Studio?
I specialize in hair extension services and styling for special events. Unlike most hair salons, I do not offer any chemical services such as color, perming, or relaxers.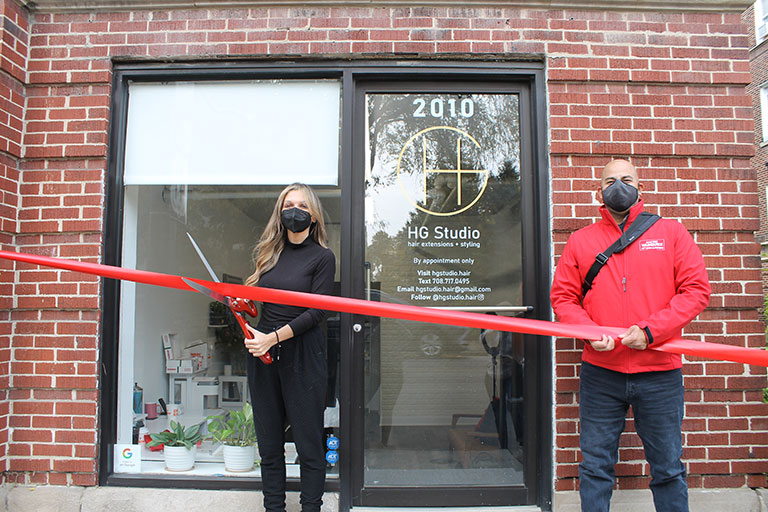 What inspired you to start your own business?
After over a decade in the hair industry, I developed a clear vision for the atmosphere I wanted to create for my clientele, as well as for myself. Opening HG Studio allowed me to do that, and to create a work/life balance I wasn't able to achieve previously.
I decided to open my business in Ravenswood because I love the energy in the area.
Do you have a favorite Ravenswood business?
It's difficult to choose just one! The staff at Side Practice Coffee made me feel very welcome in the neighborhood from day one. What's better than walking in and the barista knowing your order?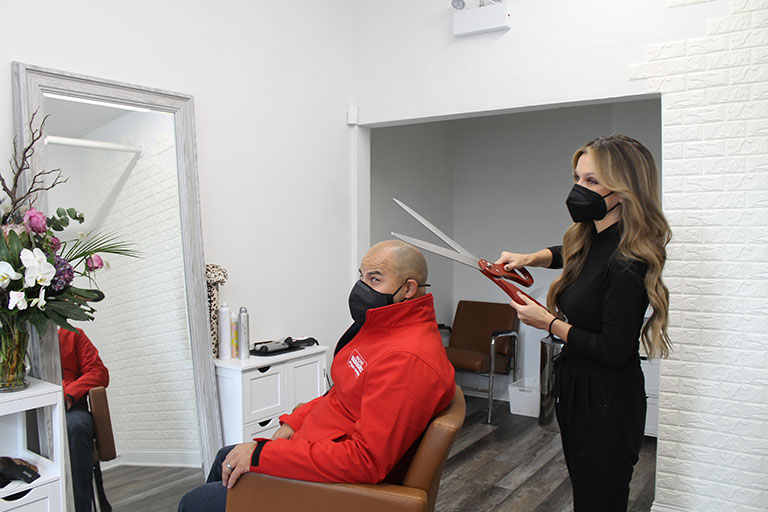 How about a favorite local event?
Ravenswood ArtWalk. My partner Scott and I have participated for years as Barleywick Candles!
Are there any other fun facts you'd like to share?
HG Studio's staff includes myself and a very lazy but cute assistant, Jill. Jill is a one year old tri-colored Cavalier King Charles Spaniel that loves to keep clients company while they're getting services. She is also the inspiration for the salon's color scheme.
OK, we'll end on a couple fun ones. What is your go-to karaoke song?
"Picture" by Kid Rock and Sheryl Crow
What's your favorite quote and who said it?
"You can have anything, but not everything." A take on David Allen's "You can go anywhere, but not everywhere."
If you could throw a parade, what kind of parade would it be?
A dog parade!
What's the best thing about living in Chicago?
The food!