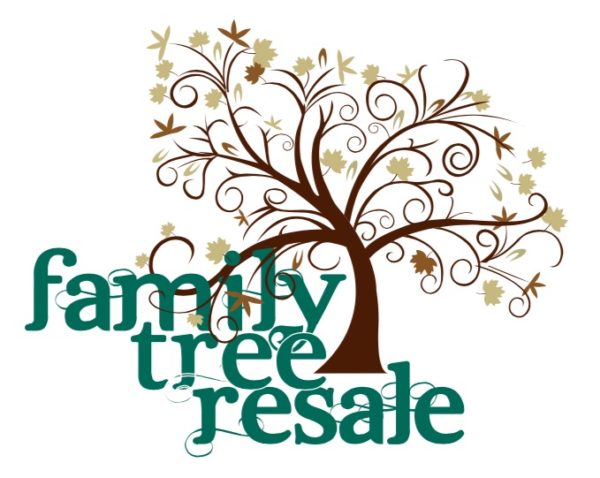 Each month, the Greater Ravenswood Chamber highlights a different business from our neighborhood here on our blog. This month we caught up with Elizabeth Basa, owner of Family Tree Resale, in advance of her busiest time of the year. Elizabeth calls Family Tree a "social business"–offering awesome thrifting that supports a 1st-of-its-kind voucher program serving local non-profit organizations and public schools. With fall in the air and school back in session, our community is thrilled to see Family Tree safely re-open.
Note: Family Tree is currently open to the public six days a week (Tues-Sun) and offers private appointment shopping on Mondays.
Thanks for joining us Elizabeth. To start, can you tell us how long you've been doing business in the neighborhood and a little about what inspired you to start Family Tree?
We've been open at 5066 N Lincoln Ave for 7 years now. When I started, I wanted to build something that was of benefit to others that helped both people and the environment in an ongoing manner.
What can shopper expect when they come visit your store?
A fabulous thrifting experience! If you love the thrill of shopping thrift, come check out our shop! It's 5,000 square feet of thrift store heaven. Our store is much bigger than it looks from the outside. Clothing for everyone. We only put out items in the best condition, keep prices reasonable, and organize everything for easy shopping. Toys- we have an absolutely massive toy department. There's so much more; books, kitchen items, decor, jewelry, and framed art. Each day there's something new!
Is there a busy season for thrifting?
Fall through Christmas! As the weather changes, people love to come in for cozy fall and winter clothes. As the holidays approach, we put out thousands of home goods, decor and gift items which are such fun to browse. Shopping with us will save 75-90% off of regular retail prices.
What have you enjoyed most about owning a business in the neighborhood?
I absolutely love the people! The Ravenswood community is friendly and supportive to small businesses. I enjoy building relationships with our voucher partners, customers and donors, and feeling a part of something cohesive and genuine. I sincerely feel cared for here.
What's been the biggest challenge you've faced these last 7 years?
Staffing! We always have more work to do than we can accomplish with our small staff. As we grow, we plan to add to our team.
Is there something first-time-customers tend to find surprising about Family Tree?
Usually people come to enjoy the thrift shop experience, but don't realize there is a wide-spread charitable program behind it all.
Can you tell us a little more about that? On your website and Facebook pages you call Family Tree a "social business." What does that mean?
Our entire store model is centered on giving back and community engagement! Since the start of Family Tree, we have donated back over $175,000 in free goods to local neighbors. We also are the only store to offer a free, independent voucher program that services both public schools and area charities. We have over a dozen partnerships, serving several CPS schools, and a plethora of various charities.
Do you have a favorite spot near the shop for a coffee date or casual lunch?
Groundswell! I love getting a coffee, tea or a sandwich and enjoying the calm vibe of this place. The owner, Jason, is also very generous, and partners with our shop to offer coupons to our donors!
What is your vision for Ravenswood over the next ten years?
Even more small, thriving businesses. Possibly more outdoor and community gatherings, once it is safe to do so.
---
For more on Family Tree Resale, visit familytreeresale.com and follow them on Instagram and Facebook.
Family Tree Resale
5066 N Lincoln Ave
Chicago, IL 60625
(312) 918-9260
*Pandemic Hours
Mon Open for private appointments on weekdays – book online here
Tues-Fri 12:00pm – 6:00pm
Sat 10:00am – 6:00pm
Sun 12:00pm – 5:00pm