No Tricks, All Treats is a day of family-friendly Halloween fun, fall treats, and amazing local vendors. This year, we're excited to move our pop-up to the beautiful Ainslie Arts Plaza! Shop seasonal goods and treats from some of your favorite small businesses while the kids enjoy free Halloween-themed fun. Costumes encouraged!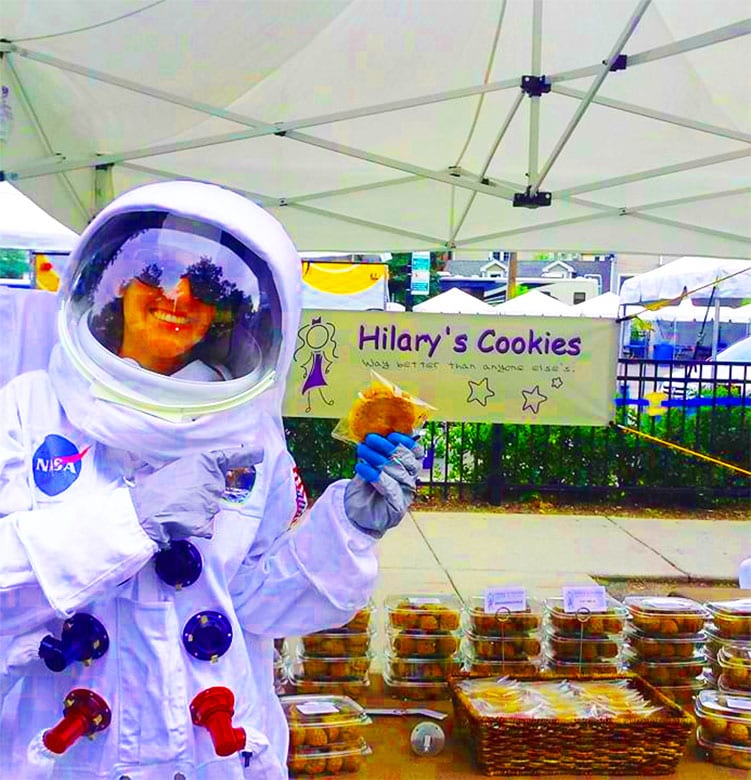 Participating Artists & Vendors
Stop by to shop from local and seasonal vendors and bring the kids! We'll have free face painting for kids, a Halloween-themed relief print activity with Lillstreet Art Center, tarot card reading, and complimentary candy and games.
The No Tricks, All Treats Halloween pop-up is presented by the Greater Ravenswood Chamber of Commerce and Hilary's Cookies.
About the Ainslie Arts Plaza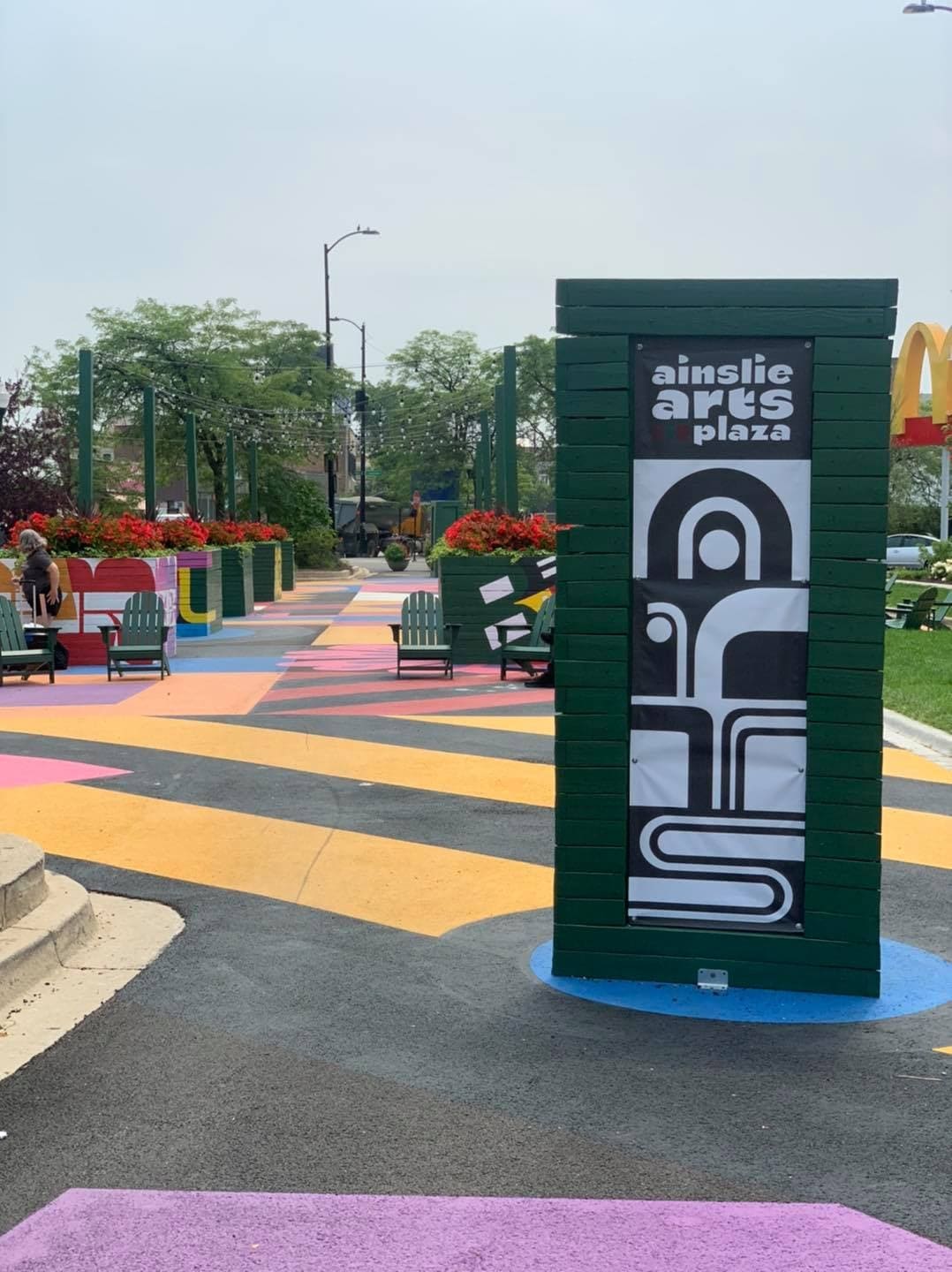 The Ainslie Arts Plaza is a new community space located at 4836 N Lincoln Avenue. Established in 2021, the Plaza features murals by Andrea Jablonski and Judith Meyer, public seating, lights, and landscaping elements. Prior to this transformation, the area was comprised of parking spots and underutilized space in front of the McDonalds on Western Avenue. When an opportunity to reimagine the streetscape presented itself in 2020, 40th Ward Alderman Andre Vasquez shared his vision for a new Arts Plaza. To learn more, visit 40thward.org.