Still working on last-minute holiday shopping? Ravenswood has you covered! We've collected some of our favorite items from this year's Holiday Gift Guide that have price tags under $25. The gifts included here can be ordered online and picked up locally, meaning you're guaranteed to have them in time for Christmas.
---
2020 Rating Ornaments from Ravensgoods ($10)
Give this year the rating it deserves and chuckle every time you glance at your tree! The 2020 Rating Ornament makes a perfect stocking-stuffer, and a great gift set when paired with the other 2020-themed ornaments available from Ravensgoods.
Shop their online gift store at www.ravensgoods.com for those items, as well as handmade jewelry, soy candles, embroidered dish towels, greeting cards and more.
---
An Alfajores Gift Box from Lucila's Alfajores ($22)
---
Chicago Bungalow Pin from Cape Horn Illustration ($12)
---
Christmas Ale from Begyle Brewing ($6)
---
An Embroidered Baseball Hat from Lillstreet Art Center ($25)
---
Enamel Cocktail Pins from KOVAL Distillery ($3-5)
---
Fire Roasted Bloody Mary Mix from River Valley Kitchens ($14)
---
Holiday Toys & Treats from Urban Pooch Canine Life Center ($6-25)
---
Jams and Sauces from Spoken Café ($10-12)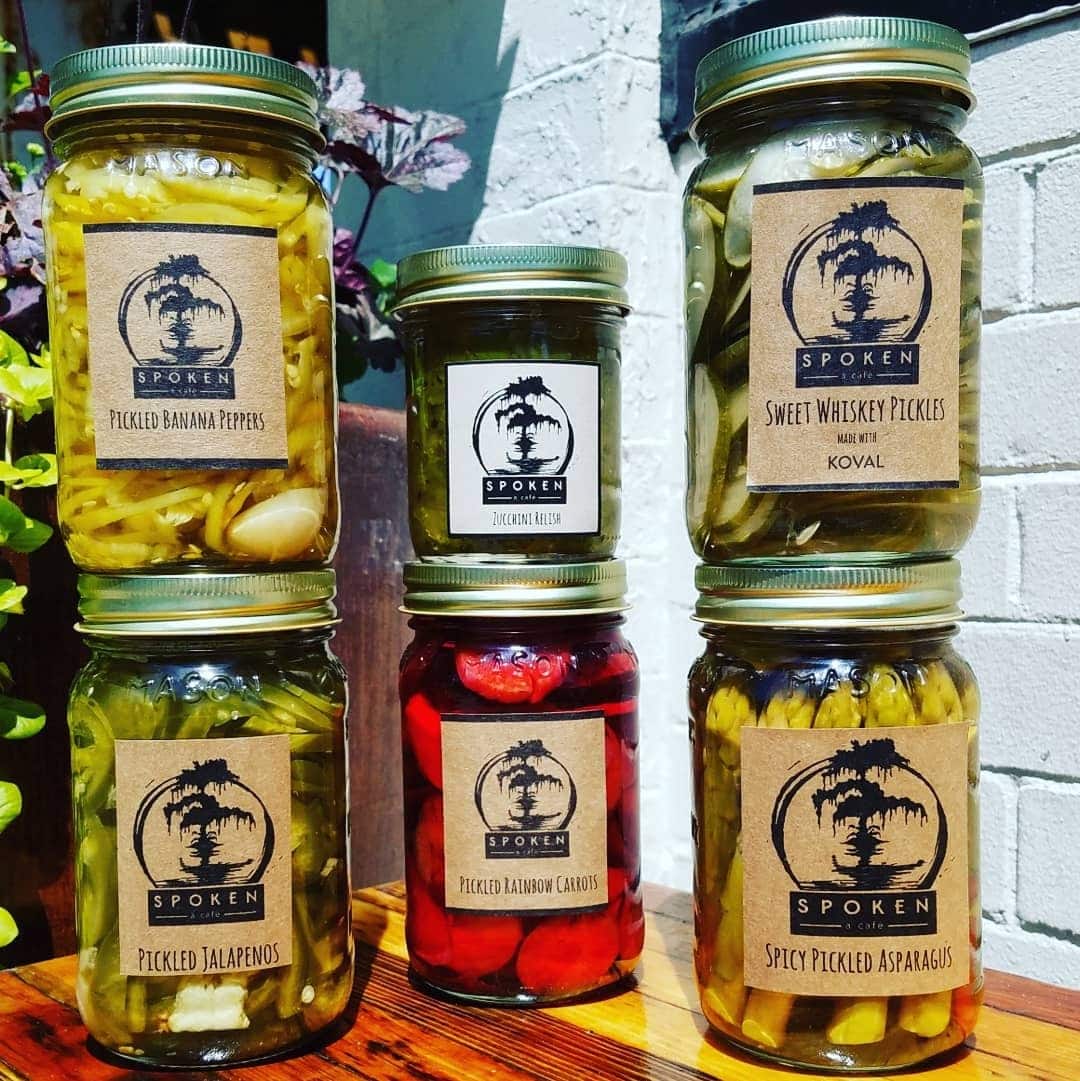 A true Ravenswood institution, Spoken is a warm, relaxed café serving breakfast and lunch fare with Acadian Cajun respects, plus caffeinated drinks, baked goods, and housemade goods.
Spoken's line of house-made jams, sauces, and pickles are budget-friendly and offer a little something for everyone. From Peach Bourbon BBQ Sauce and Gin & Juice Pickles made with KOVAL spirits, to "Chicago Dog" Relish and Apricot Chipotle Jam, the variety of colors and flavors is dizzying. All items can be shipped, so you can send your friends the tastes of summer all winter-long. Peruse the menu and place your orders at www.shop.spokenchicago.com.
---
Neighborhood Map Baby One-Piec e from Neighborly
Cover your favorite baby in this Chicago neighborhoods map from Ork Poster and they'll never get lost! These ethically-made onesies are locally printed on 100% organic cotton. If you love the map, it's available in prints and adult-sized shirts as well.
Neighborly offers home goods, gifts and artwork that are handmade, fair trade, or eco-friendly. The shop also freatures work from Ravenswood-based Ork Posters, creator of the typographic city neighborhood map. See more at www.neighborlyshop.com.
---
Tickets for "It's A Wonderful Life" from American Blues Theater ($25)
One of Chicago's longest-running Christmas traditions, American Blues Theater is putting on their annual performance of "It's A Wonderful Life: Live in Chicago." For over 19 years, the acclaimed, Ravenswood-based theater company has treated audiences to a retelling of the Frank Capra classic. Performed in the style of a 1940s radio broadcast, the show is ripe for a virtual adaptation. Purchase tickets at www.americanbluestheater.com.
---
Winter Beanie from Dovetail Brewery ($20)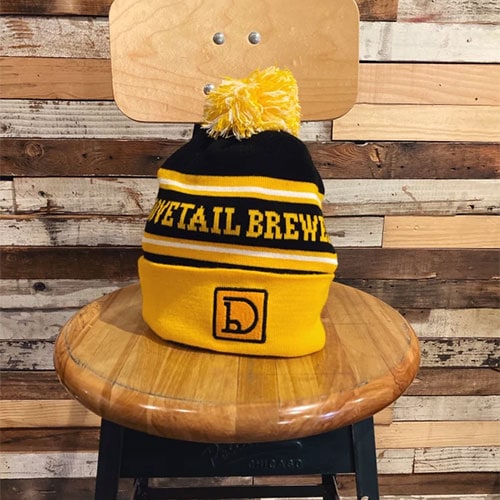 Dovetail founders Hagen and Bill met in Germany while earning their Master Brewer certifications. Bonding over their mutual interest in continental European beer styles, the two formed a friendship that has resulted an exciting young brewery dedicated to old world brewing methods. Show your love and stay cute and warm all winter long in this soft winter beanie! Perfect for the German beer fan in your life, or that friend with perpetual bed-head. Find some beer to pair with your pom-pom at www.dovetailbrewery.com.
---
More from the 2020 Ravenswood Holiday Gift Guide
---
You May Also Enjoy: