Amenities
To-Go Bottles/Cans
Growler Fills
Patio Open
Dog Friendly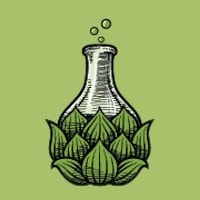 Urban Brew Labs
5121 N. Ravenswood Ave.
https://urbanbrewlabs.com/
Urban Brew Labs is Ravenswood's newest craft brewery. Located in the heart of Malt Row, they began production in early 2018. At any point they have new beers fermenting away in one of their 6 fermenters. From a Kölsch to a double IPA, Urban Renewal's focus is on continuously offering new and exciting beers to the community.
After a long overdue wait, their bottle shop is now open! Visitors to the brewery will be able to take a tour and learn more about UBL's brewing history and how they apply their experience to crafting your next favorite beer. Guests can enjoy a beer on their new patio, take home a fresh growler or can of any current offering, and snag some Urban Brew Labs merchandise.
Urban Brew Labs is in the process of opening a taproom at 5121 N Ravenswood Ave. (in KOVAL Distillery's old space); please note that their current location does not have a taproom, but does offer to-go bottles, tours, and guided tastings.